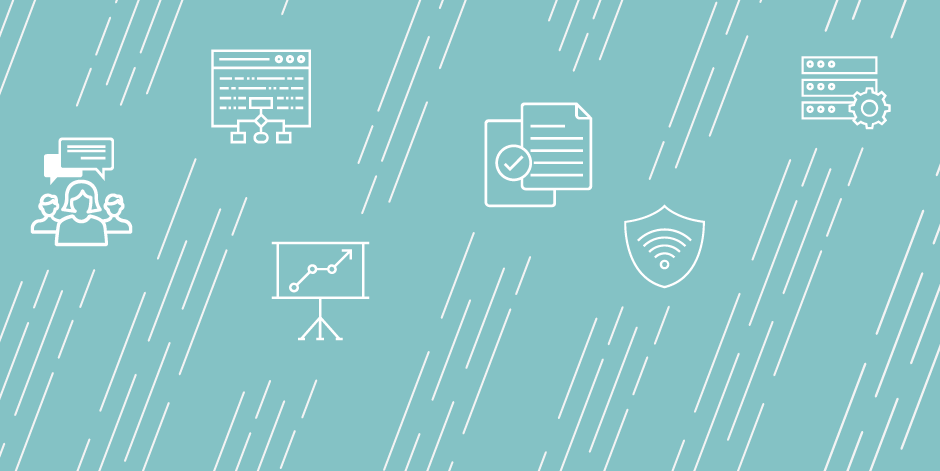 Application Procedure:
Application Process: When submitting your application material, please include a cover letter, current resume, and professional references.  Official transcripts showing the highest degree achieved should be submitted to HR@ccaurora.edu upon offer of employment. 
If you have questions regarding this position, please contact us at HR@ccaurora.edu  
Please apply  to this position directly by following this link: https://ccaurora-careers.silkroad.com/
By applying for this announced position, applicants are certifying that all statements, information and documents provided are true, complete and correct to the best of their knowledge and are made in good faith. Further, applicants understand that omissions, misleading, false or untrue information, or any attempt at fraud or deceit in any manner connected with this application and/or subsequent testing may result in them not being considered for jobs with the Community College of Aurora; may constitute grounds for discipline and/or termination after hire; and/or constitute grounds for further actions pursuant to law. 
Notice to all Applicants: 
Proof of eligibility to work in the United States must be produced within three (3) days of hire.

 

Direct deposit of payroll is a condition of employment.

 

Final candidate is subject to a criminal background check prior to final selection process.

 

Final candidate is required to submit official transcripts to Human Resources within fourteen (14) days of hire.

 
CCA is affiliated with the Colorado Public Employees Retirement Association (PERA) and as such, employees contribute to PERA in lieu of Social Security for retirement benefits. For more information, visit the COPERA web page.

 

Former employees of the Colorado Community College System or one of its 13 colleges, who were disciplinarily terminated or resigned in lieu of termination, must disclose this information in your application material.

 
Job Duties
POSITION SUMMARY:
The Community College of Aurora is a dynamic institution that strives to serve its diverse student population through innovations in instruction and student support founded on principles of equity and inclusion. The data specialist will assist with data collection and analysis for each of the proposed grant project components and activity objectives, set up and implementation of Qualtrics software and targeted data dashboards, and support the planned data-informed training and cultural shift under the supervision of the Project Director in collaboration with CCA Institutional Research staff. The specialist will perform analyses of large data sets, including aggregating data, analyzing patterns, and tracking longitudinal data. The specialist must be able to maintain accurate data reporting on projects with shifting priorities and tight deadlines and demonstrate the ability to work both independently and collaboratively. The ideal candidate will demonstrate a strong commitment to the quality and accuracy of data and project reports; show attention to detail while also being able to see the larger significance of findings; and bring creativity and an enthusiasm for helping people understand and use information. The data specialist will report to the Title V project director and work in close collaboration with the director of Institutional Research and other department and grant staff.
DUTIES & RESPONSIBILITIES:
Works with large complex data sets, including exporting/importing data from various sources, cleaning data files, and maintaining historical data records

Analyzing quantitative and qualitative data pertaining to implementation of learning communities, culturally responsive pedagogy, curricular enhancements

Analyzing patterns in the data to chart the impact of changes and project progress and tracking data over the course of the project

Design, produce and validate reports and work with report end users to determine data/dashboard requirements using Qualtrics  

Provide technical support for data issues or inquiries related to assessment and evaluation of Title V goals

Write user-friendly documentation on all developed reports

Support data tracking and external data consulting projects to support institutional data use/decision-making capacity building.

Provide data and information to the external evaluator consultant and incorporate external evaluator findings and feedback into ongoing data collection and analysis improvement.
Job Qualifications
REQUIRED QUALIFICATIONS:
Bachelor's in related field such as statistics, mathematics, social science, behavioral science, or information science; or equivalent combination of degree achievement and professional experience

Multiple years' work experience at the postsecondary level or in a community college setting

Demonstrated ability to identify, analyze and report information that is complex in nature

Demonstrated ability to communicate complex information in a clear and concise manner to non-technical audiences verbally, graphically, and in written reports

Proficiency using Microsoft Office, Web Applications, and Statistical Software (SPSS preferred)

Knowledge of Qualtrics or other survey tools

Some level of knowledge of learning community, guided pathway, and culturally responsive pedagogy

Ability to conduct both quantitative and qualitative analyses

Excellent organizational skills and ability to prioritize and work on multiple projects
PREFERRED QUALIFICATIONS:
Master's degree in related field

Proficiency with Qualtrics

Experience designing dashboards
ADDITIONAL COMPETENCIES/KNOWLEDGE SKILLS AND ABILITIES:
Demonstrated student-centered approach

Proven transformative or servant leadership and staff development

Ability to take innovative and creative approach in the workplace

Demonstrates strong skills, knowledge and ability to engage diverse student populations

Ability to evaluate and elevate programs for continuous improvement

Experience with facilitating groups or teaching in a classroom setting

Committed to, and focused on:

The mission and purpose of a community college;

Developing, implementing and assessing high-impact practices and instructional strategies that dismantle structures that maintain inequity.
Institution Description
The Community College of Aurora (CCA) is a public, two-year community college serving Aurora and east metro Denver. CCA enrolls 11,000 students annually, over 62% of whom are students of color, including nearly 32% Hispanic students.  65% of CCA students receive some type of financial aid, including 52% of whom receive Pell grants, and nearly two-thirds are first-generation college students.  CCA was recently awarded a U.S. Department of Education Title V Grant to fund the Asegurando todo el potencial de nuestros estudiantes: Ensuring Our Students' Full Potential project.

Through the project, CCA will scale and sustain culturally-responsive pedagogy practices and curricular enhancements in targeted associate of science and associate of arts gateway and second-level courses. CCA will develop and scale Guided Pathways communities, as well as imbedded Learning Communities in order to eliminate equity gaps and increase retention, completion and transfer outcomes for Hispanic and other students of color, as well as low-income and first-generation students. CCA will also build the data analysis and evaluation practices needed to effectively monitor leading and lagging outcomes on an ongoing basis and make timely adjustments to programs and strategies where needed. 

Benefits
CCA offers an excellent benefit plan to include health insurance, dental insurance, vision insurance, life insurance, short term disability and long term disability.
CCA is affiliated with the Colorado Public Employees Retirement Association (PERA) and as such, employees contribute to PERA in lieu of Social Security for retirement benefits. For more information, visit the COPERA web page.  Leave benefits to include 15 hours of annual leave and 10 hours of sick leave a month upon initial hire and holiday benefits are also included.  
Application Due Date: 2019-11-25
Job Start Date: 2020-01-15
Salary: $50000 - $55000
City: Aurora
State/Province/Region: CO
Institution: Community College of Aurora
Reports To: Project Director
Staff # Reporting to Position: 0
Reports In Office: Grant Office
---
Search for openings in IR, effectiveness, assessment, planning, and related fields at higher education institutions in the U.S. and abroad.
Job Board
Resources & Tools