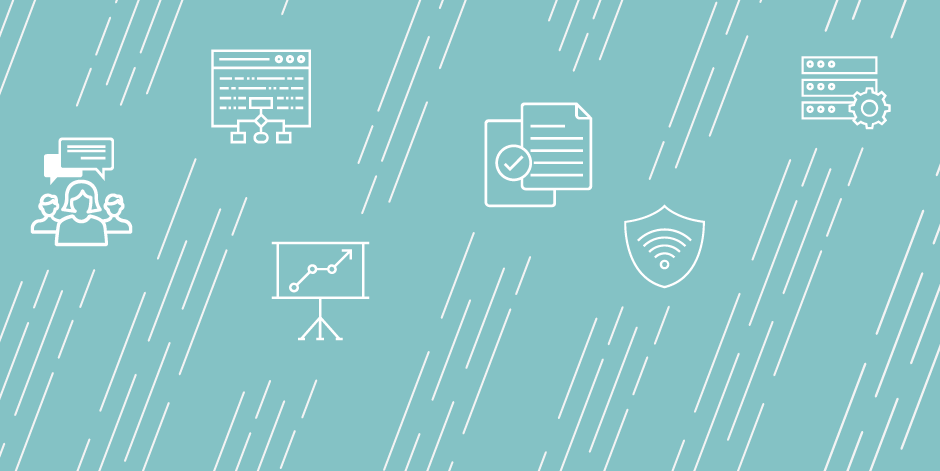 Institutional Effectiveness Programming Analyst
Application Procedure:
To apply please visit:
http://www.murraystatejobs.com/postings/9061


Women and minorities are encouraged to apply. Murray State University is an equal education and employment opportunity, M/F/D, AA employer.

Documents needed to apply:
1. Resume
2. Cover Letter
3. List of References with Contact information
Job Duties
Construct complex queries used to create reports, visualizations and predictive models with ability to routinely discuss with supervisor, Information Systems and other offices as appropriate. Extract, combine and integrate data as needed to produce ad hoc or schedule reports for decision support purposes in relational databases such as Tableau, Microsoft Access and other business programs. Responsibility for federal and state reporting is inherent. Maintenance on existing reports and/or data visualizations to ensure data is available for Institutional Effectiveness for colleagues' work responsibilities. Report official institutional data to federal & state agencies, as well as Internal/External constituents. Serve as institutional data liaison for the Council on Postsecondary Education, and use statistical techniques for reports and visualizations with use of algorithms and computer code for needed reports.
Ability to collaborate and organize reports for internal/external data requests, coordinate enrollment, retention, graduation data and financial information necessary for performance funding projections.

Employees of the Office of Institutional Effectiveness must comply with all rules and regulations per the Higher Education Act (HEA), as disaggregated student data may be received in order to complete Title IV reports which are required for institutional purposes. This position has a legitimate educational interest in the disclosed information, and the data must be handled with the highest level of confidentiality. All FAFSA data will be de-identified, if required for other institutional reporting purposes.
Job Qualifications
Minimum:
A Bachelor's degree in computer science, information technology, business analytics, mathematics or related field is required. Minimum of two years' experience w/databases, statistical software, and other high level computer programming skills. Demonstrated technical expertise in Tableau (or similar product), Microsoft Office Suite, and/or a statistical package, and a proven ability to construct relational databases and advanced programming using SQL with attention to cleaning and analyzing large data sets is also required.
Experience in designing, organizing, and managing multiple complex projects simultaneously to meet deadlines, excellent skills in organization and communication, and proficiency in the use of a range of information technology software such as Oracle, Banner, Argos/Cognos, and Microsoft Office products is required.
Demonstrable experience with advanced programming using SQL and work in Excel and Access, occasional travel/training may be required to maintain appropriate skills, and additional hours may be required if critical situations arise.
Preferred:
A Master's Degree in related computational or analytics field is preferred. The ability to use inferential statistics to create predictive models, prior experience working in higher education data, particularly information technology/systems or institutional research, experience with Ellucian products, and experience leading technology products is also preferred.
Institution Description
     For almost 100 years Murray State University has served students from the region, the nation and the world. Founded in 1922, MSU has grown from an enrollment of 202 students to 10,017 today. Students receive personalized attention from supportive faculty and staff as the University offers a 15:1 student-to-faculty ratio. MSU has ranked among the top universities in the nation in U.S. News & World Report's annual publication, America's Best Colleges, for the past 28 consecutive years. Additionally, The Chronicle of Higher Education has named Murray State a "Great College to Work For" for 7 of the past 10 years.
      Murray State has been recognized of quality and continuously accredited by the Southern Association of Colleges and Schools Commission on Colleges (SACSCOC) since 1928. Program accreditations have also been attained in animal health technology, art, business, counseling, dietetics, engineering physics, several engineering technology programs, chemistry, journalism and mass communications, music, nursing, occupational safety and health, physics and engineering physics, social work, special education, teacher education and veterinary laboratory diagnostics.
The University's mission statement is as follows:
      Murray State University places our highest priority on student learning and excellent teaching, blending the range of educational opportunities often experienced at research institutions with the nurturing student-teacher interactions usually found at smaller universities. We offer relevant undergraduate and graduate degree programs with core studies in the liberal arts and sciences, leading to degrees from certificates to advanced practice doctorates that prepare students for success. Through effective and creative teaching, the opportunity to apply knowledge and skills to real-world situations, and academic and student support services, our quality faculty and staff foster student growth in knowledge, critical inquiry, and innovative thinking.
       As a public comprehensive university dedicated to diversity, global awareness, and intellectual curiosity, we actively engage students, faculty, staff, and the community in collaborative scholarship, creative activity, and research. We invest in our communities through thoughtful public service in our 18-county service region and beyond. Our uniqueness arises from our combination of academic excellence, welcoming atmosphere, and dedication to student success through mentored, real-world learning opportunities in an open-minded and supportive learning environment.
Application Due Date: 2019-12-04
Job Start Date: 2020-01-13
Salary: $40000 - $0
City: Murray
State/Province/Region: KY
Institution: Murray State University
Reports To: Supervisor
Staff # Reporting to Position: 0
Reports In Office: Institutional Effectiveness
---
Search for openings in IR, effectiveness, assessment, planning, and related fields at higher education institutions in the U.S. and abroad.
Job Board
Resources & Tools