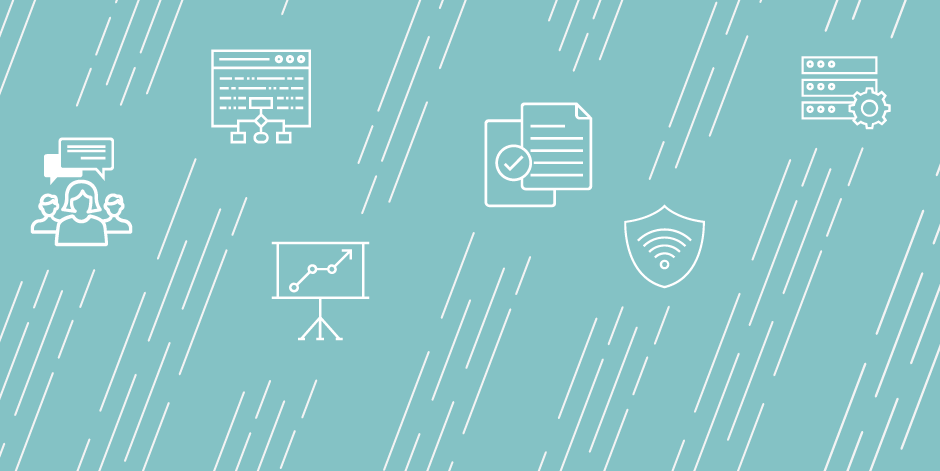 Director of Institutional Research
Job Duties
The Director of Institutional Research is responsible for the presentation, research, and analysis of institutional data necessary to inform decisions, policy and planning within the university. Essential functions include:
the timely and accurate reporting of data to diverse audiences and regulatory bodies
analyzing, interpreting and presenting information and research findings on student, faculty and other variables for institutional strategic planning, problem solving, and decision-making.
the processing of institutional data for internal use, external surveys, and government compliance reporting;
the development and maintenance of regular and ad hoc reports and publications, including board reports, retention and persistence dashboards, and the Fact Book;
the acquisition and analysis of benchmark data to support institutional decision-making processes;
data support for assessment and accreditation efforts;
assisting in designing and conducting internal surveys;
the development and maintenance of dashboards for communicating institutional data to the Cabinet and the Board; and
staying up to date on current trends in higher education, institutional research, and data science.
assisting in the adoption and implementation of software and technologies closely related the institutional research needs
Job Qualifications
Required Qualifications/Education/Experience/Skills/Training:
An advanced degree in a research related discipline, such as Data Analytics, Computer Science, MIS, the Social Sciences, or Mathematics/Statistics.
Working knowledge of SPSS, SAS, or R
Ability to make inferences about data
Knowledge of higher education data definitions and student classifications
Experience working with data visualization software such as Tableau
Proven project management, organizational, problem-solving, and time-management skills
Knowledge of relational database concepts, including data warehousing concepts and techniques
Excellent interpersonal, written, and oral communication skills with the ability to communicate technical information to diverse audiences
Sensitivity to confidential matters and the ability to exercise a high level of discretion and judgment
Advanced data query skills
Appropriate interpersonal and relationship building skills
Ability to collaborate effectively with internal and external constituencies
Ability to develop critical questions related to institutional data to support analysis of campus priorities
Ability to develop objectives, evaluate effectiveness, and assess needs 
Ability to assess and improve data quality
Legally authorized to work in the United States of America
 Preferred Qualifications:
An earned terminal degree in a relevant field
At least 3 years of experience working in higher education
Knowledge of data warehousing concepts and techniques. Familiarity with applicable programmatic accreditors and/or the Higher Learning Commission
Demonstrated ability to maximize use of internal and external resources
Institution Description
This position is responsible to cultivate and maintain the institution's Catholic identity and its mission to empower graduates to transform society. As a member of the Newman University community, the Director will join with the institution's sponsors, the Adorers of the Blood of Christ (ASC Sisters), to witness God's love in Mission to empower others, foster oneness, celebrate life, form right relationships, and walk as compassionate companions. The director is responsible to uphold this mission in accordance with Ex Corde Ecclesiae, fostering an environment where Catholicism is present while encouraging an impartial search for truth across multiple disciplines engaged in interdisciplinary dialogue.
Benefits
Competitive benefit information available upon interview.
Application Due Date: 2019-12-20
Job Start Date: 2020-01-02
Salary: Dependent on qualifications and experience.
City: WICHITA
State/Province/Region: KS
Institution: Newman University
Reports To: Provost
Staff # Reporting to Position: 2
Reports In Office: Provost
---
Search for openings in IR, effectiveness, assessment, planning, and related fields at higher education institutions in the U.S. and abroad.
Job Board
Resources & Tools