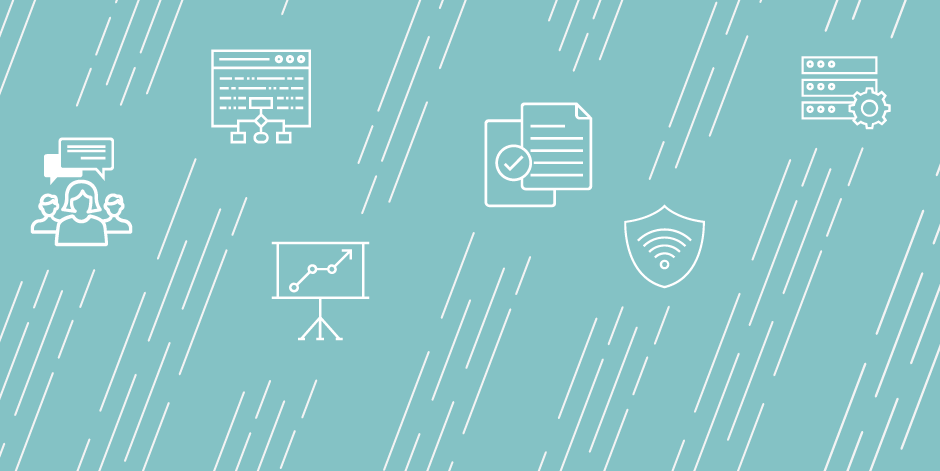 Director of Institutional Research
Job Duties
SUMMARY 
The Director of Institutional Research is responsible for developing, conducting, and coordinating the university's institutional research activities.  Reporting to the Assistant Vice President, Strategy and Planning, the Director will manage institutional data for a wide range of uses, including scorecards for productivity analysis, federal and state reporting, regional and specialty accreditation reporting, assessment of program outcomes, strategic plan assessment, and other projects.  The Director enables the university to meet its mission by applying advanced knowledge of institutional research methodologies, complex statistical analyses, survey design and administration, and program assessment to monitor institutional effectiveness. This individual will work collaboratively with faculty and staff across the university to enhance the understanding, collection, and use of data in decision-making, and will ensure that enterprise data is collected accurately, analyzed rigorously, used appropriately, and shared with key stakeholders to make data-driven or evidence-based decisions.  The Director assures preparation of federal, state, and institutional reports, manages processes to ensure effective assessment of program outcomes, manages the Institutional Research webpage, facilitates the work of the Resurrection Institutional Review Board (IRB), and collaborates with all university divisions.
ESSENTIAL DUTIES AND RESPONSIBILITIES
Establishes, administers, and coordinates the university's institutional research activities including collecting, analyzing, interpreting, and reporting information on the characteristics of the university for use in decision making.

Works closely with appropriate departments/offices to conduct research and statistical analysis that may be needed for various projects in areas such as academics, enrollment management, human resources, and others.

Develops and implements processes for collecting, linking, and analyzing data from a variety of sources including internal systems, state and federal agencies, other higher education institutions, and employers.

Collaborates with departments in developing research and assessment models, including identification of outcomes, alternative measurement methodologies, and application of results for program and service improvement.
Job Qualifications
Master's Degree in a related field (higher education administration, statistics, data science, or another applied analytics field) required.

Five years of institutional research and data analytics experience

in higher education required. 

Experience with higher education administrative/student information systems including technical understanding of data warehousing and data mining required.

Advanced use of complex database management systems, spreadsheets, word processing, presentation and statistical software tools required.

Familiarity with web survey administration software required.

Excellent interpersonal, analytical, and communication skills required.

Demonstrated ability to lead teams and collaborate across organizational lines required.

Experience in student learning assessment preferred.

Budget management experience preferred.
Language and Computer Skills
Strong verbal and written communication skills and the ability to present complex information to varying levels of individuals throughout the organization. 
Must have computer skills and dexterity required for data entry and retrieval. Must be proficient with Windows-style applications and keyboard.
Institution Description
Resurrection University exclusively uses an upper division program design which means the classrooms are a lively blend of students who transfer in liberal arts, general education, and prerequisite courses from a variety of institutions. Once admitted, students, who are 31 years old on average, focus on the health science career of their choice. The University awards baccalaureate degrees in nursing (BSN, and BSN for RN programs), imaging technology (BSIT and Post Certification BSIT programs), and health information management (HIM). The University also awards graduate degrees in multiple nursing concentrations (MSN) as well as a Doctorate of Nursing Practice (DNP).
The campus is LEED certified (Leadership in Energy & Environmental Design) and includes 44 offices, 10 classrooms and a 6,200 square-foot, state-of-the-art Inter-Professional Simulation Learning Center. It's 37,700 square feet of the most advanced healthcare education in Chicagoland.
At Resurrection University, we provide the highest quality Nursing, Radiography and Health Information Management (HIM) education available. Our faculty are experienced, accessible, and supportive of every student they instruct and our facilities feature the advanced technologies you would expect from a world-class university.
Application Due Date: 2019-12-31
Job Start Date: 2020-02-03
Salary: Dependent on qualifications and experience.
City: Chicago
State/Province/Region: IL
Institution: Resurrection University
Reports To: Assistant VP, Strategy and Planning
Staff # Reporting to Position: 0
Reports In Office: Institutional Research and Effectiveness
---
Search for openings in IR, effectiveness, assessment, planning, and related fields at higher education institutions in the U.S. and abroad.
Job Board
Resources & Tools