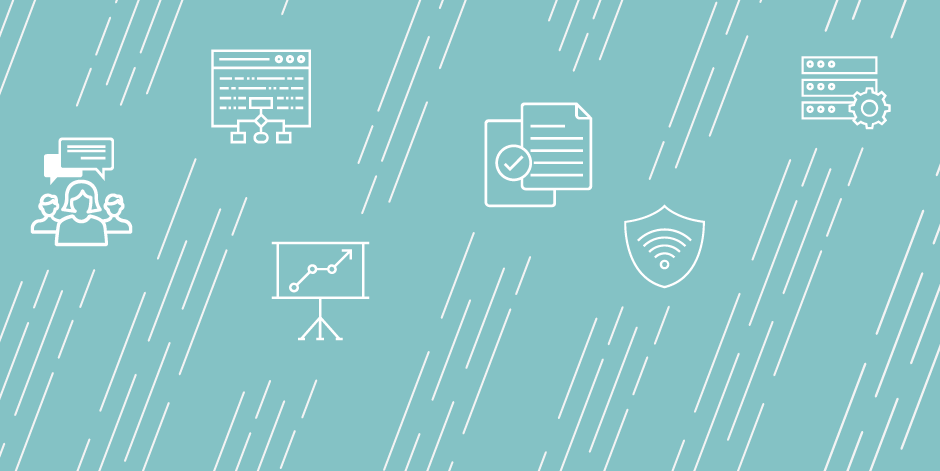 Application Procedure:

Complete application packets will be accepted until the position is filled; but those received by 5:00 p.m. (Pacific Standard Time) on November 21, 2019 are assured consideration. The College reserves the right to extend time limits or reinitiate the recruitment/selection process at any point.
Completed application packet must include:
Completed Online Application for Employment form
Current resume
Letter of interest (Cover Letter)
Copy of legible transcripts, if applicable
List of six (6) professional references – Listed on application form
Applicants who require reasonable accommodation to participate in the selection process should contact Human Resources to make the necessary arrangements.
Additional openings that become available prior to the end of the hiring process may also be filled from the qualified applicants.
The District does not provide sponsorship for authorization to work in the United States. Work authorization should be established at the time of application submission.
Job Duties
Under the direction of the Director, Institutional Research and Planning, perform extensive and technical institutional research and evaluation duties, including those related to state-mandated matriculation programs and activities; design and perform research and evaluation of college and groups; prepare reports for college personnel to fulfill compliance regulations and requirements; assure institutional and matriculation effectiveness for appropriate funding.
-Perform extensive statistical and technical planning, design, research and evaluation duties related to institutional projects, including, but not limited to, state-mandated matriculation programs and activities and a variety of internal and external issues.
-Conduct reviews and assessment of academic and student services programs.
-Utilize accurate statistical procedures and sampling techniques for institutional research projects to assure high levels of confidence and reliability to survey results.
-Prepare reports for college personnel and state agencies to fulfill compliance regulations and requirements and to assure institutional matriculation effectiveness for appropriate funding.
-Prepare and revise reports with accompanying tabular, graphic and statistical contents, descriptions
of analytical methods used and narrative of findings and conclusions for college and matriculation research and evaluation.
-Create, develop and maintain databases related to student enrollment projections, follow-up studies and analyses of program enrollment patterns.
-Collect, assemble and perform statistical analysis; determine appropriate statistics for data types including frequencies, chi-square, correlation, multiple regression and others.
-Identify and extract a variety of requested data; inspect and code data in preparation for analysis; create project documentation and databases.
-Operate a variety of software packages used on mainframe and personal computers for data analysis, data management, graphics and word processing.
-Communicate with appropriate college staff, stakeholders and other community college districts in analysis, compilation and interpretation of data.
-Respond to research questions as requested; describe findings.
-Attend meetings as assigned.
-Perform related duties as assigned.
Job Qualifications

Bachelor's degree in statistics, mathematics, economics or social/educational research AND three years responsible experience involving related research and analysis activities and projects.
Note: Degrees and credits must be from accredited institutions (Title V Section 53406). Any degree from a country other than the United States, including Canada and Great Britain, must be evaluated by an evaluation service.
Note: The screening of candidates will be conducted by a screening committee. The screening committee reserves the right to limit the number of interviews granted. Meeting the minimum qualifications for a position does not assure the applicant of an interview.
Institution Description
About the college: BC was founded in 1913 and is one of the nation's oldest continually-operating community colleges. We are an innovative college that is relentlessly focused on improving student learning and success, as exemplified by our leadership in the guided pathways movement. The college is a Hispanic-serving institution with over 21,000 students on the 153-acre main campus in northeast Bakersfield, at the Weill Institute in downtown Bakersfield, and at the Delano Center 35 miles north of Bakersfield. Bakersfield College is the largest of three colleges in the Kern Community College District.
Benefits
Kern Community College District provides a rich health and welfare benefits offering to our employees, including Health, Dental, Vision, Life Insurance, and Long-term Disability.
In addition to the above benefits, the District also offers a robust voluntary benefits selection:
Flex 125
Additional products and services through American Fidelity
Supplemental voluntary life insurance
Tax Shelter Annuities
The District participates in CalPERS retirement system and Social Security benefits for Classified and Management employees. Employees covered under the California Public Employees Retirement System (CalPERS), are vested 100% after five years of full time service credit. All coverages begin on the first day of the month following the hire date.
Application Due Date: 2019-11-21
Job Start Date: 2019-12-02
Salary: $5619.74 - $7940.54
City: Bakersfield
State/Province/Region: CA
Institution: Bakersfield College
Reports To: Dean of Institutional Effectiveness
Staff # Reporting to Position: 0
Reports In Office: 7
---
Search for openings in IR, effectiveness, assessment, planning, and related fields at higher education institutions in the U.S. and abroad.
Job Board
Resources & Tools