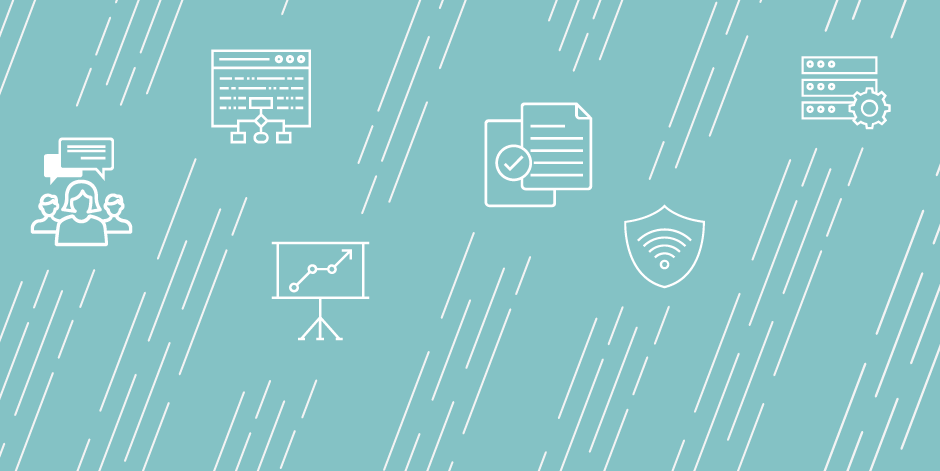 Research Scientist (Engineering)
Application Procedure:
State applications will only be accepted as submitted online by 11:59 pm on the closing date through the Recruitment Management System (RMS). State applications submitted via email, postal mail, fax, or in person will not be considered.
Applicants are expected to fully represent qualifications and work history on the State application. The decision to interview an applicant is based on the information provided on the application, therefore, it is essential to fully complete each section of the application and provide detailed information. Submitting an incomplete state application, or a state application lacking in detail, may impact your interview eligibility. This website will provide a confirmation of receipt when the application is submitted successfully. Please refer to "Your Application" in your RMS Account to check the status of your application for this position.
The Virginia Department of Transportation (VDOT) is an Equal Opportunity Employer by both policy and practice. For more information about our employment practices, please visit "Information for VDOT Employees and Applicants": http://www.virginiadot.org/jobs/information_for_employees.asp
Job Duties
THIS IS A RE-ADVERTISEMENT; PREVIOUS CANDIDATES DO NOT NEED TO REAPPLY FOR CONSIDERATION.
Come join a progressive industry leading organization and make an immediate impact with your research skills!
The research division of the Virginia Department of Transportation (VDOT), the Virginia Transportation Research Council (VTRC), in Charlottesville, VA, is seeking strong engineering researchers to join its Structures research team.
In this highly important role, you will have the opportunity to serve as a Principal Investigator (PI) or co-PI on multiple projects.
You will also have the opportunity to:
• Plan, direct, and conduct research projects within your specialty area.
• Develop research that provides a solution to a problem or an improvement to technologies, processes, procedures, practices or specifications.
• Design and conduct laboratory experiments and/or field trials, as well as collect, analyze, and interpret existing data to solve complex problems within the transportation industry.
• Be able to publish reports, papers, and presentations to national, state, and VDOT audiences.
• Serve in a peer review capacity for colleagues' final research reports and assist VDOT Divisions with the implementation of research findings.
Additionally, you will be able to monitor and manage contract research, be a liaison between multiple stakeholders as well as have the opportunity to present and lead workshops and participate in professional organizations and research committees.
If you are looking to utilize your research expertise to benefit the general public, we'd love to have you consider VDOT.
Job Qualifications
Minimum Qualifications: 

• A Master's degree in Civil Engineering, Systems Engineering, Materials Science, or related field.
• Demonstrated knowledge in the specialty areas of structural engineering, bridge design, maintenance and/or inspection with nondestructive evaluation technologies.
• Experience in conducting and publishing transportation research.
• Knowledge of civil engineering principles and practices.
• Knowledge of research design, qualitative and quantitative research methods, and statistical analysis techniques.
• The ability to conceptualize, develop, and manage multiple research projects
• The ability to analyze data, make recommendations and help implement results
• The ability to communicate effectively orally and in writing with diverse audiences at the local, state, and national levels, including preparation of publishable articles for professional journals.
• Proficiency in the use of computer software applications used in structural engineering and data analysis.

Preferred Qualifications:

• A PhD in Civil Engineering, Systems Engineering, Transportation Engineering, or related field.
• Experience in conducting all phases of transportation research including the publication and implementation of results.
• Experience as a principal investigator or integral member of a research team.
• Experience with analysis of datasets, fundamental statistics and computer programming.
• Experience in providing technical consulting to a large, complex organization.
• Successful completion of the Fundamentals of Engineering (FE) exam or possession of a valid professional engineer (PE) license.
Institution Description
The Virginia Department of Transportation (VDOT) is responsible for building, maintaining and operating the state's roads, bridges and tunnels.

And, through the Commonwealth Transportation Board, it provides funding for airports, seaports, rail and public transportation.

Virginia has one of the largest state-maintained highway systems in the country,
covering 57,867 miles of state-maintained roadways.
Application Due Date: 2019-12-18
Job Start Date: 2020-01-27
Salary: $60851 - $85000
City: Charlottesville
State/Province/Region: VA
Institution: Virginia Department of Transportation (VDOT)
Reports To: Research Associate Director
Staff # Reporting to Position: 0
Reports In Office: Transportation Research Council
---
Search for openings in IR, effectiveness, assessment, planning, and related fields at higher education institutions in the U.S. and abroad.
Job Board
Resources & Tools