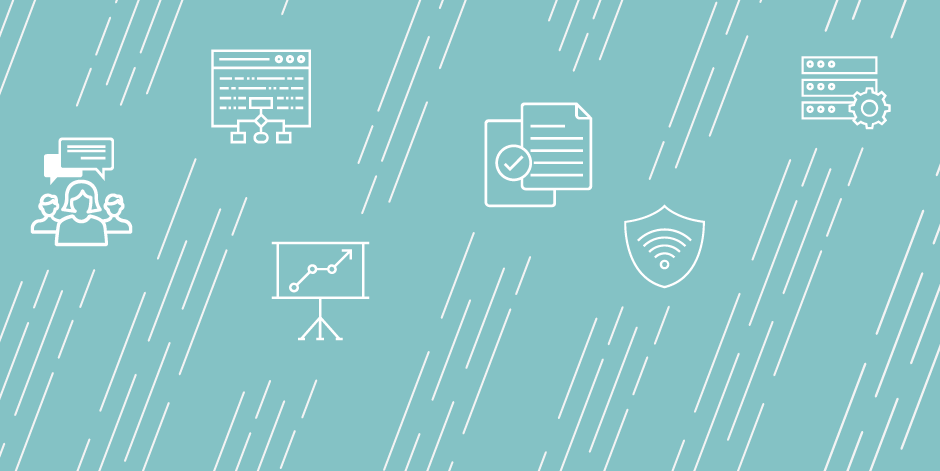 Job Duties
Position Summary: The Institutional Research and Planning department supports the mission of the college by using long-term and real-time institutional data for decision-making, policy development and improving institutional practices and procedures. In addition, we lead, facilitate and support the college's strategic planning and execution process.
The Senior Research Analyst supports the efforts of the Dean of Institutional Research and Planning to deliver timely and actionable information that informs strategic planning and decision-making. The Senior Research Analyst specializes in the NECC data warehouse, interactive data visualizations, dashboards, and reports that further the College's mission and strategic initiatives. 

RESPONSIBILITIES: 
Responsibilities include, but are not limited to:
Takes a leadership role in the management and governance of the student data warehouse (Zogotech)
Takes a leadership role in the management and governance of the NECC Tableau Server
Participates in an institution-wide data-governance initiative
Assists campus offices with analytical needs by identifying appropriate data sources and developing interactive reports
Develops and delivers training for the student data warehouse, Tableau, and general data literacy topics
Manages data collection and analysis and oversees the formulation of research reports to support the work of the College's academic and administrative divisions
Develops creative ways to display data using interactive and static visualization formats
Participates in formulation of research studies to support institutional priorities including refining research questions; determining appropriate statistical analyses of data; summarizing research findings; and writing reports with concise, relevant, clear, and accurate data.
Develops, administers, and analyses surveys that measure engagement, performance and satisfaction for both students and employees
In collaboration with other members of the team develops and facilitates dialogues, one-on-one and in groups, about insights from data and serves as a resource to the college community in discussions about data
When needed supports the Dean on college-wide compliance with external reporting mandates and public disclosure, including IPEDS, HEIRS, VFA, financial institutions, and accreditation agencies
Updates and develops the Institutional Research and Planning website
Manages the IR office in the Dean's absence, including supervision of staff when required
Job Qualifications
MINIMUM QUALIFICATIONS:
Bachelor's degree in a relevant field such as social science, information systems, statistics, math, data analytics, business or a related field
Three (3) years' experience in institutional research/data analytics preferably in higher education
Working knowledge and experience building data visualizations, dashboards and stories using Tableau (or similar software)
Experience  with a data warehouse and/or business intelligence systems
Understanding of data management and data governance
Strong analytical skills
Excellent written, verbal and presentation skills
Willingness to investigate, learn, and initiate new processes, technologies, and analytical tools
Ability to prioritize and manage multiple projects
Demonstrated ability to work effectively with a diverse faculty, staff and student population
PREFERRED QUALIFICATIONS:
Master's degree
Working knowledge of programming (e.g. SQL, R, Python, SPSS, SAS etc.)
Experience with predictive analytics and data modelling
Project management experience
Knowledge or experience in web page development and maintenance in WordPress or similar software
Knowledge or experience in survey development, administration, analysis and reporting, including using online software such as Qualtrics
Institution Description
NECC serves about 5,000 credit students each semester on two campuses located in the beautiful, historic Merrimack Valley region of northeast Massachusetts. Our suburban Haverhill campus sits on 106 acres near Kenoza Lake, and features a Technology Center and an award-winning Student One-Stop Center. Our urban campus in Lawrence occupies a number of buildings in the heart of downtown. Most recently, we have constructed a new 44,000 square foot health technologies facility, the Dr. Ibrahim El-Hefni Allied Health & Technology Center. Both campuses are a short drive to Boston and to the beaches and state parks along the coast.

The college has been building an organizational culture that values initiative and innovation, and seeks to identify and develop the strengths in students, faculty, staff, and programs in order to grow and improve. NECC is also committed to using evidence to guide planning and decision-making. These values are reflected in the use of Appreciative Inquiry for strategic planning and accreditation; in our investment in strengths-based, institution-wide professional development; and in our ten-year involvement as a Leader College in Achieving the Dream, a national network of community colleges dedicated to using data to close student achievement gaps.

We are also committed to the recruitment and retention of a diverse workforce that reflects the communities we serve. With over 40% Hispanic students, NECC was the first federally recognized Hispanic Serving Institution (HSI) in New England.
Benefits
Anticipated starting salary range is $66,000.00-$72,000.00 annually with complete fringe benefit package including competitive health insurance, dental insurance, basic life insurance, long-term disability insurance, paid sick, vacation and personal leave, educational benefits for employee/spouse/dependents, and excellent retirement benefits.
Application Due Date: 2019-11-29
Job Start Date: 2020-01-13
Salary: $66000 - $72000
City: Haverhill
State/Province/Region: MA
Institution: Northern Essex Community College
Reports To: Dean of Institutional Research and Planning
Staff # Reporting to Position: 0
Reports In Office: Institutional Research and Planning
---
Search for openings in IR, effectiveness, assessment, planning, and related fields at higher education institutions in the U.S. and abroad.
Job Board
Resources & Tools