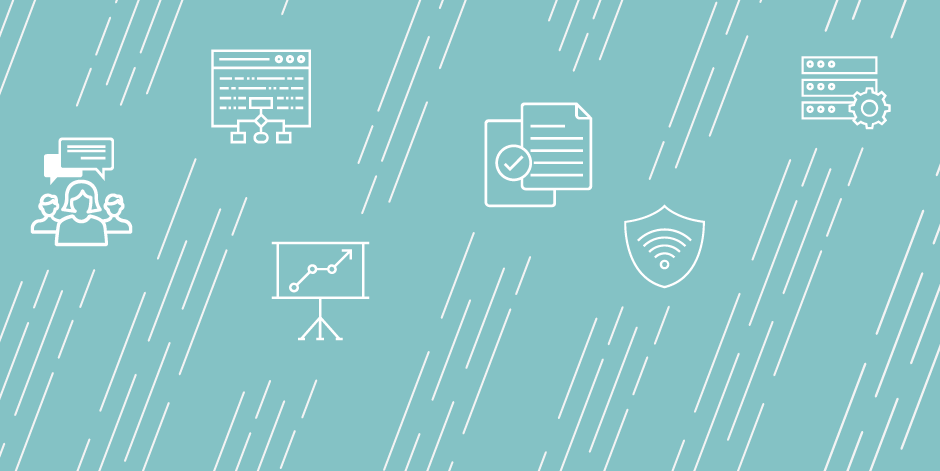 Executive Director of Assessment and Effectiveness
Application Procedure:
All Clark Atlanta University Job Applications must be submitted to Human Resources to be considered for employment. Please complete the application located on the Clark Atlanta University website and save it to your computer.


All applicants should submit the following materials to

 

jobs@cau.edu: 1)

 

CAU Application; 2) Resume; 3) Any other materials requested in the job posting.  All items should be submitted at one time, parcel documents are discouraged.


The most current version of Adobe Acrobat Reader must be installed on your computer to properly execute the application. If you are using an older version of Adobe your application may not be able to be opened for review.  You can download the current version by clicking the following link:

 

http://www.adobe.com/downloads/


Include both the position title and position number (as applicable) in the subject line of your email.


Candidates selected for interview will be contacted by the hiring manager.  No phone calls please.
Job Duties
Reporting to the AVP of OPAR, the Executive Director of Assessment and Effectiveness, in support of Institutional Effectiveness, is responsible for the coordination, implementation and analysis of a comprehensive program of assessment and evaluation activities at the University.  The Executive Director works closely with the University's academic units to collect and analyze student learning outcomes data and with administrative units in measuring and analyzing performance outcomes, and closing the loop; helps in designing measures of success and collects supporting data that assess University-wide goals and objectives.  The Executive Director provides oversight to IMPROVE (Nuventive) Assessment Management; implements an institutional assessment calendar of activities to be performed on a cyclical basis for all academic and non-academic areas; and facilitates incorporation of assessment outcomes and results into the planning and budgeting process. Supervises coordinator of assessment and accreditation.
Assist with the implementation of the University's Institutional Effectiveness System (IES)
Plan, implement and evaluate services of the assessment function
Develop and implement an institution-wide assessment plan (Strategic and annual/tactical)
Monitor implementation of the University's assessment plan activities
Oversee the administration of Electronic Assessment System (IMPROVE)
Assist programs and departments in developing student learning outcomes
Assist programs and departments in developing assessment measures and procedures
Assist programs and departments in developing use of results and applying to action plans
Collect and analyze outcomes evaluation data and prepare reports and recommendations
Present assessment reports to internal and external constituents
Assist with institutional and professional program accreditations
Assist in administering academic/administrative program review self-studies, evaluations and analysis
Design and conduct research studies that support assessment activities of the University
Aid in design and facilitation of data collection surveys, instruments, and inventories
Participate in planning, budgeting, assessment, and effectiveness activities
Plan and conduct assessment training tutorials, workshops, meetings, and presentations
Assist with Title III activity administration
Facilitate University Effectiveness Committee initiatives
Serve on standing and ad hoc committees as assigned
Perform other tasks and projects as assigned by AVP
Job Qualifications
Masters degree required, doctorate preferred
Five years experience in higher education setting, with teaching, testing, assessment, academic support services, evaluation methodology, and institutional effectiveness
3-5 years of Management/Supervisory Experience
Institution Description
Clark Atlanta University is a comprehensive, private, urban, coeducational institution of higher education with a predominantly African-American heritage. It offers undergraduate, graduate and professional degrees as well as certificate programs to students of diverse racial, ethnic, and socioeconomic backgrounds. The University was established in 1988 through the consolidation of its two parent institutions, Atlanta University (1865), the nation's first institution to award graduate degrees to African Americans, and Clark College (1869) the nation's first four-year liberal arts college to serve a primarily African-American student population.
Application Due Date: 2019-12-06
Job Start Date: 2020-01-06
Salary: Dependent on qualifications and experience.
City: Atlanta
State/Province/Region: GA
Institution: Clark Atlanta University
Reports To: Asst. VP of Planning, Assessment & IR
Staff # Reporting to Position: 0
Reports In Office: Planning, Assessment & IR
---
Search for openings in IR, effectiveness, assessment, planning, and related fields at higher education institutions in the U.S. and abroad.
Job Board
Resources & Tools