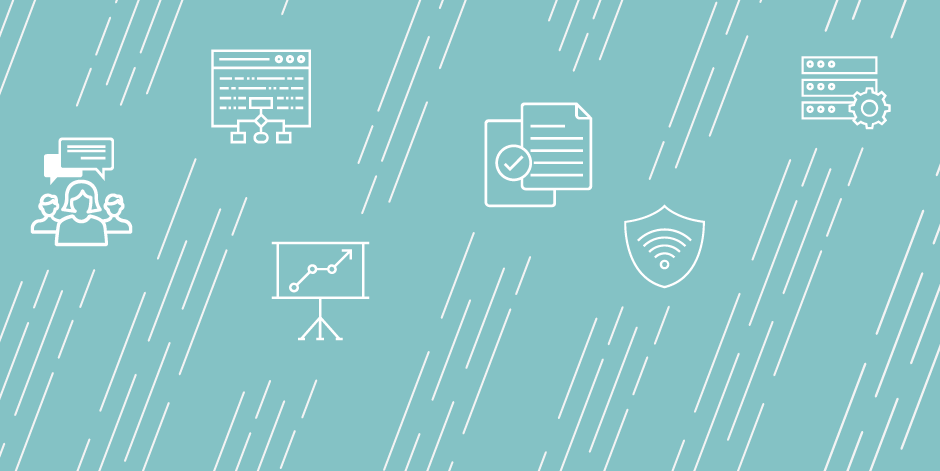 Assistant Director of Institutional Research
Job Duties
The Assistant Director of Institutional Research is responsible for a broad range of activities involving data collection, analysis and reporting in academic and administrative areas, as well as managing the department's survey research projects. The position will report to the Director of Institutional Research.
Primary Job Responsibilities:
-Plan, prepare, and produce a variety of regular and ad-hoc queries, reports, and publications to meet external reporting requirements, such as IPEDS, accrediting agencies, state reporting, etc.; and internal informational needs.
-Work with colleagues throughout the University to determine information needs and identify the data to respond to those needs. Develop specifications and solutions for providing the data. Create data visualizations and dashboards to support data-driven decision-making and strategic planning.
-Develop, coordinate, administer, and analyze surveys that support accreditation, institutional effectiveness, and strategic planning. Utilize project management skills to manage the survey life cycle from creation to reporting. Present results in the form of written reports, data visualizations, and oral presentations.
-Serve as a brand administrator for the University's Qualtrics license. Provide direct support to end users and provide training and consultation to faculty and staff on effective survey research.
-Manage the University's survey research calendar and provide consultation to others regarding the scheduling of surveys and managing campus survey fatigue.
-Supervise the IR Graduate Assistant, including training, managing workload, and ensuring quality of work.
-Direct the data collection, analysis and verification of responses to guidebook surveys.
Job Qualifications
Required: Bachelor's degree in a research-related field, such as statistics, mathematics, social science, behavioral science, information science. At least 3 years of experience directly related to the duties and responsibilities specified, preferably in a higher education environment. Expertise in research methodology, statistical analysis, interpretation of data and presentation of results. Knowledge of quantitative and qualitative research methodology. Excellent oral and written communication skills and ability to work with diverse members of the university community, including faculty, staff, administrators, and students. Strong self-initiative and service orientation. Familiarity with data visualization tools. Experience with relational databases, MS Access, and quantitative analytical tools, such as SPSS or SAS. Experience in survey design, development, implementation and reporting.
Preferred: Master's degree in research-related field with strong quantitative data analysis training, such as sociology, psychology, political science, public administration, statistics, or related discipline. Demonstrated proficiency in research methodology. Experience with higher education data. Experience with Tableau. Experience with Qualtrics. Prior experience as an administrator of a survey software.
We are unable at this time to hire candidates who require sponsorship.
Institution Description
Founded in 1831, Xavier University is a Jesuit, Catholic university in Cincinnati, Ohio. Xavier has been recognized as one of the top 10 universities in the Midwest for over 15 years by U.S. News & World Report. Its mission is to educate each student intellectually, morally and spiritually. Xavier creates learning opportunities through rigorous academic and professional programs integrated with co-curricular engagement. We prepare students for a world that is increasingly diverse, complex and interdependent. Driven by our commitment to educating the whole person, promoting the common good, and serving others, the Xavier community challenges and supports all our members as we cultivate lives of reflection, compassion and informed action.
Benefits
Xavier offers a comprehensive benefit package, including medical, dental, life insurance and retirement plans. More information can be found at 
https://www.xavier.edu/hr/benefits/
.
Application Due Date: 2019-12-11
Job Start Date: 2020-01-21
Salary: Dependent on qualifications and experience.
City: Cincinnati
State/Province/Region: OH
Institution: Xavier University
Reports To: Director of Institutional Research
Staff # Reporting to Position: 1
Reports In Office: Institutional Research
---
Search for openings in IR, effectiveness, assessment, planning, and related fields at higher education institutions in the U.S. and abroad.
Job Board
Resources & Tools