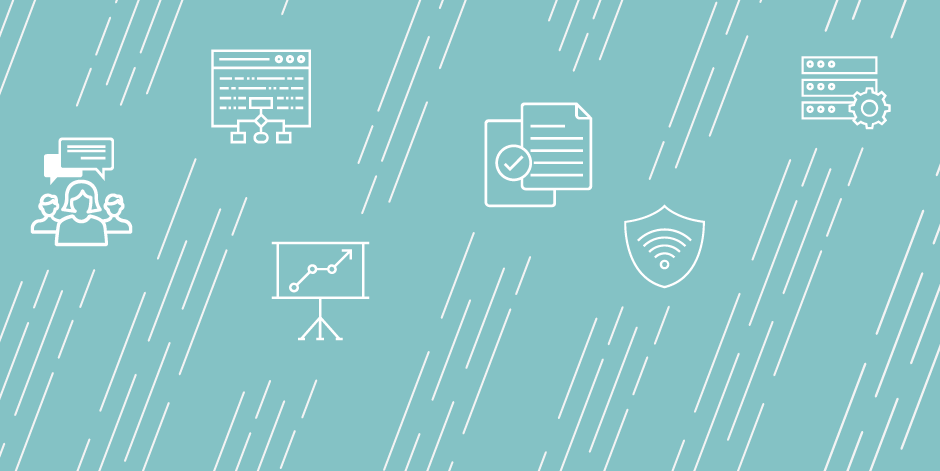 Application Procedure:
How to Apply
A cover letter is required for consideration for this position and should be attached as the first page of your resume.  The cover letter should address your specific interest in the position and outline skills and experiences that directly relate to this position.

Please submit your cover letter and resume document here:
https://careers.umich.edu/job_detail/180886/data_scientist


Job Duties
About this position:
The Data Scientist will assist leadership in making strategic, data-informed enrollment management decisions by interpreting and transforming data into practical information through statistical analysis, predictive modeling, verification, and visual, contextual reporting of university data. This new position will also analyze, interpret, and verify research results to assist in the development of policy recommendations. 
Example projects may include: 
Enrollment forecasting based on financial aid package scenarios

Student success predictive models

Residency forecasting using population models
Responsibilities:
Gather, analyze and interpret data from various sources that will suggest conclusions and support decision-­making and forecasting across OEM.
Identify new predictive modeling, machine learning, and advanced analytics methodologies based on the available data sets and implement dynamic models/algorithms focused on student-centered outcomes.
Lead the design, development, testing, and validation of multiple modeling design concepts to include but not limited to statistical, mathematical, and simulation models.
Write, test, and implement programs to clean, merge, and analyze large, complex datasets related to enrollment and student success.
Recommend and carry out specific research projects to assist OEM in decision making, utilizing data in the university data warehouses and other data sources.
Analyze complex data sets using research methods, quantitative and qualitative analyses, and statistical techniques to provide critical information to administrators.
Create user-­friendly data visualizations that are effective in increasing awareness of student trends, progress toward OEM goals, and research findings.
Apply the best available techniques to the task of drawing inferences from data.
Manage data: inspect, clean, and transform data. Run database queries and provide

datasets to OEM team members and partners.

Summarizing, interpreting, and presenting results in written, tabular and visual formats that reflect OEM's student-centered goals.
Maintain large data sets: merge files, restructure and recode variables, assign labels and 

values, check for errors, create codebooks, etc.

Remain current on trends that affect higher education, particularly those related to demographic, socioeconomic, and geographic student enrollment and success. 

Develop and maintain relationships with organizations internal and external to the university that are conducting education research and evaluation related to access, affordability, transition to college, persistence, and degree attainment.

Develop, streamline, error-proof, and automate processes for managing data and 

producing reports.
Job Qualifications
Required Qualifications:
A bachelor's in data science, statistics, informatics, econometrics, other science or social science field

 

directly related to this position.

Minimum of 1- 3 years relevant experience in statistical data analysis, modeling, programming, and simulation.

Experience with Python, SQL, and constructing SQL queries.
Knowledge of, and experience with various statistical analysis techniques, such as analyses of variance, factor analysis, reliability analysis, natural language processing, statistical process control, linear and hierarchical modeling, etc.
Experience with complex data structures and linkages between data sources.
Strong interpersonal and written communication skills. Proven ability to write clear and concise documentation, summaries of various methodologies, and descriptions of statistical results. Excellent communication, both oral and written, and interpersonal skills are essential.
Experience explaining data visualizations and statistical descriptors to audiences who are both unfamiliar and extremely familiar with statistics and data science.
Ability to prioritize, organize, and efficiently work on multiple projects at the same time.
Desired Qualifications:
A master's degree in a related field.
More than 3 years of relevant experience.
Prior experience with Tableau visualization software.

Prior experience in higher education or a student-centered organization.

Experience with enrollment management data and analyses inclusive of topic areas such as financial aid, admissions, student orientation and transition programs, and student success.
Experience with statistical, linguistic, and structural techniques to extract and classify 

information from qualitative data.

Knowledge of and experience with enrollment modeling in an educational setting.
Strong familiarity with the university's data structure, student datasets, and related educational datasets, such as IPEDS and the National Student Clearinghouse.
Institution Description
The Office of Enrollment Management (OEM) furthers the mission of the University of Michigan by using a strategic and collaborative approach to recruiting and developing leaders and citizens who challenge the present and enrich the future. OEM carries out this work through four integrated departments that use data and analysis in innovative ways to inform decisions and develop processes that ensure the best possible experience for students, from prospect through graduation. These departments include the Offices of Undergraduate Admissions, Financial Aid, New Student Programs and Registrar. In addition to these departments, the OEM administrative unit houses central operating functions that provide support including human resources, budget/finance, data and research, enrollment technologies and marketing communications.
For additional information about the University of Michigan, please see our website:
https://umich.edu/
Benefits
Additional Information
OEM is committed to pursuing deliberate efforts to ensure that our campus is a place where differences are welcomed, different perspectives are respectfully heard and where every individual feels a sense of belonging and inclusion. We know that by building a critical mass of diverse groups on campus including staff, students and creating a vibrant climate of inclusiveness, we can more effectively leverage the resources of diversity to advance our collective capabilities.
For more information about OEM including our diversity, equity and inclusion strategic plan visit the Enrollment Management website.
Application Deadline
Job openings are posted for a minimum of seven calendar days.  The review and selection process may begin as early as the eighth day after posting. This opening may be removed from posting boards and filled anytime after the minimum posting period has ended.
U-M EEO/AA Statement
The University of Michigan is an equal opportunity/affirmative action employer.
Application Due Date: 2019-12-10
Job Start Date: 2020-02-01
Salary: $62000 - $67000
City: Ann Arbor
State/Province/Region: MI
Institution: University of Michigan
Reports To: Director of Data, Analytics, and Research
Staff # Reporting to Position: 0
Reports In Office: Enrollment Management
---
Search for openings in IR, effectiveness, assessment, planning, and related fields at higher education institutions in the U.S. and abroad.
Job Board
Resources & Tools