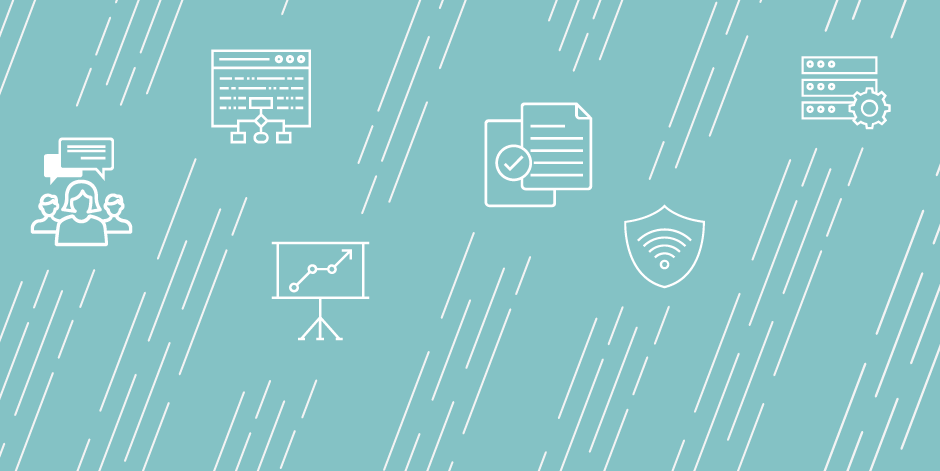 Assistant Vice President, Strategy & Analysis
Application Procedure:
Required Documents: Resume, Cover Letter
Please apply here and review for further details:
http://jobs.slcc.edu/postings/41918
Job postings can only convey so much. If you would like to discuss this opportunity please reach out to the position liaison Anjali Pai, Director Staff Development. Anjali is not part of the search committee and can provide more information about the college and what it's like to live and work in Utah. All conversations will be confidential and will not be part of the candidate evaluation process. Anjali may be contacted at: Anjali.Pai@slcc.edu.
Job Duties
Job Summary
Reporting to the Vice President of Institutional Effectiveness, the assistant vice president for strategy and analysis is first and foremost is a leader who enjoys developing both people and organizations. This position leads, mentors, and cares for an expanding team of analysts, researchers, and rock-star institutional effectiveness professionals. Beyond the work of leading the strategy & analysis team, this position guides organizational processes for strategic planning and data-informed decision-making. This requires working closely with senior leaders in continuing to design and develop a planning and decision-making process that advances organizational goals.
The work of the assistant vice president can be organized into five overlapping areas: (1) continue the work of designing and developing a strategic planning and decision-making process, (2) champion and improve the use of data and analytics across the institution to improve student learning and outcomes, (3) provide project management for large strategic college initiatives (e.g., pathways), (4) continue to advance our work in institutional performance analysis and accreditation, and (5) oversee the creation of a process improvement initiative. All this must be done with acute attention to culture building and the professional development of team members.
This position will work with the VP of Institutional Effectiveness to ensure compliance with NWCCU accreditation standards, including the drafting of the necessary reports.
This is an at-will position.
Essential Responsibilities and Duties
Lead, mentor, and care for an expanding team of analysts, researchers, and rock-star institutional effectiveness professionals. Cultivate a learning-centered environment where people are safe to ask questions, explore their curiosities, and create amazing products for our college stakeholders. Establish the office's goals and objectives aligning to the college's strategic plan. Review office performance and vet information and reports for college-wide publication. Directly supervise and support the first-reports to ensure the overall team has the necessary resources to meet objectives.
Lead development, implementation and ongoing monitoring of a system of integrated planning across the institution. This includes overseeing research and analysis, environmental scanning, peer comparison, creation and monitoring of institutional metrics, and reporting on the progress of strategic initiatives to institutional constituencies. Keep current on external environmental issues affecting higher education, particularly changes in accreditation, accountability, and effectiveness, determine implications for the institution, disseminate this knowledge and apply it to institutional planning and decision making.
Champion and provide leadership to improve data-informed decision making through enhancing the institutional capacity for data analytics. Directly supervise the director for data science and analytics and support that office's effort to integrate data sources, analyses and reporting to develop and maintain a coherent system of institutional knowledge and information. Partner with the Office of Information Technology and other relevant departments to assure appropriate data governance, delivery, and coordination. Consult with and support the senior leadership team on important institutional decisions and priorities. Advise them on trends, analyses, and key levers that will enhance institutional health, resolve problems and achieve goals.
For complete listing: Please see job posting on our webpage
Job Qualifications
Master's Degree. Five (5) years related experience. Two (2) years management experience in higher education or two (2) experience in planning and strategy development in a complex organization.
Institution Description
Salt Lake Community College is the largest higher education institution with the most diverse student body in Utah. Working for SLCC provides a unique opportunity to collaborate with students, faculty and staff to be the premier comprehensive community college in the nation.
Benefits
As a member of Salt Lake Community College you will receive competitive benefits such as:
- Competitive pay
- Opportunities to advance in your career
- Employee Assistant Program
- Professional Development
- Recreational activities and much more!
Application Due Date: 2019-01-04
Job Start Date: 2019-03-19
Salary: $80000 - $100000
City: Salt Lake City
State/Province/Region: UT
Institution: Salt Lake Community College
Reports To: Vice President for Institutional Effectiveness & Planning
Staff # Reporting to Position: 1
Reports In Office: Institutional Strategy and Analysis
---
Search for openings in IR, effectiveness, assessment, planning, and related fields at higher education institutions in the U.S. and abroad.
Job Board
Resources & Tools