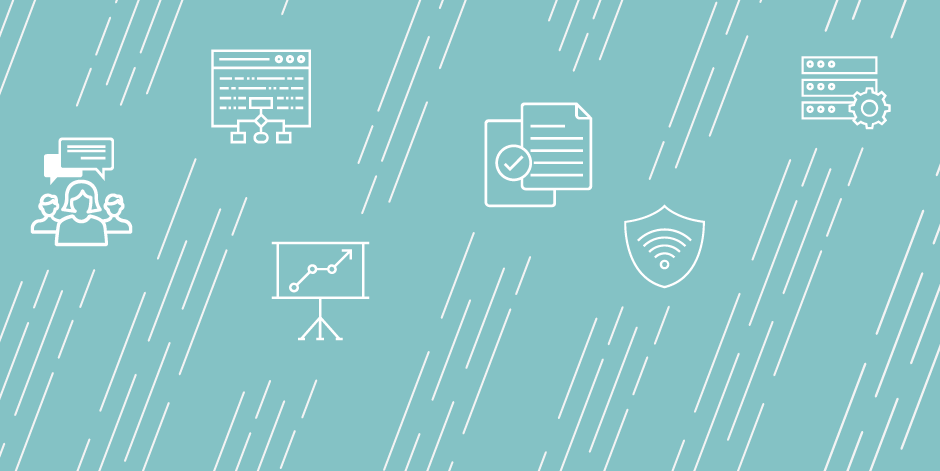 Job Duties
GENERAL STATEMENT OF DUTIES:
Are you a problem solver?  Do you reverse-engineer queries to see how they are made? Are you an active listener, and do you enjoy translating questions into hypotheses and then finding the right data to test them?
The Senior Research Analyst will join a dynamic team of Institutional Researchers who love turning raw data into visual and written information that supports the College and its STCC Student Success Plan.  Under the supervision of the Dean of Institutional Effectiveness, the analyst will support internal and external decision-makers at all levels of the College, and through careful listening and interpretation, determine the best data that can be analyzed to provide both accurate and timely information.  The analyst will use communication and presentation skills to communicate findings to various stakeholders and audiences throughout the the College. 
The Senior Research Analyst will also perform data collection and analysis, and contribute to the production of mandatory reports for the US Department of Education and the Massachusetts Department of Higher Education, as well as grant-related reporting.
RESPONSIBILITIES:            
Writing simple to complex queries in Microsoft ACCESS or SPSS for data extraction, analysis, and management
Using knowledge of quantitative research methods to conduct statistical analyses in support of institutional research on enrollment, retention, and student outcomes
Responding to recurring and ad hoc information requests from college administrative and academic offices
Preparing presentations, including visualizations, to communicate findings to campus and external constituents 
Managing relational databases and maintaining documentation
Produce mandatory reports and submissions (e.g., HEIRS, IPEDS, Perkins, Gainful Employment, etc.) as assigned
Performing other related duties as assigned.
Job Qualifications
QUALIFICATIONS:            
Bachelor's degree in Social or Behavioral Science, Education, Public Policy or similar field.  Master's degree or relevant graduate coursework preferred.
One to three years professional experience working in Institutional Research, Social Science research, or Higher Education (or equivalent work experience).
Mastery of Microsoft Office suite, especially Excel, and Access.  
Understanding of and experience with relational databases.
Ability to combine multiple data sources to produce analytical datasets.
Demonstrated ability with one or more of the following statistical software packages: SPSS (preferred), SAS, STATA, or R, and an intimate familiarity with descriptive statistics.
Experience creating complex queries using SQL and ACCESS.
Proven ability to handle multiple tasks and meet deadlines.
Excellent verbal and written communication skills, including an ability to communicate to non-technical audiences.
Ability to work both independently and collaboratively.
Keen attention to detail.
Understanding of, commitment to, and appreciation for working in a diverse urban community college. 
Preferred Qualifications
Master's Degree in related field
Experience with Tableau or other data visualization software
Experience in Institutional Research Office at a Community or State College or University
Experience with and knowledge of student information and administrative computing systems
Institution Description
Located on 35 acres of the Springfield Armory National Historic Site and founded in 1967, Springfield Technical Community College is a major resource for the economic vitality of Western Massachusetts. As the only technical community college in Massachusetts, STCC offers a variety of career programs unequalled in the state.  Biotechnology, IT Security, Laser Electro-Optics, Nursing, Robotics, Sonography, Telecommunications and dozens of other career programs produce potential employees each year.  STCC's highly-regarded transfer programs in Business, Engineering, Liberal Arts, Science and Technology continue to provide the most economical option for students pursuing a four-year degree.  With an annual enrollment of over 7,700 day, evening, weekend and online students S.T.C.C. is a vibrant campus rich in diversity.
Benefits
BENEFITS:                                     Yes - State funded
POSITION CLASSIFICATION:        Salaried, Non-Unit Professional
WORK SCHEDULE:                         Full-time; Exempt 
CLOSING DATE:                              Until filled
TRAVEL:                                           Occasional; on behalf of the College
Please note:          All candidates must have legal authorization to work in the United States. STCC is not sponsoring an  H1B Visa. 
Application Due Date: 2019-10-17
Job Start Date: 2019-04-01
Salary: $60000 - $65000
City: Springfield
State/Province/Region: MA
Institution: Springfield Technical Community College
Reports To: Dean of Institutional Research and Analysis
Staff # Reporting to Position: 0
Reports In Office: Institutional Research, Academic Affairs
---
Search for openings in IR, effectiveness, assessment, planning, and related fields at higher education institutions in the U.S. and abroad.
Job Board
Resources & Tools