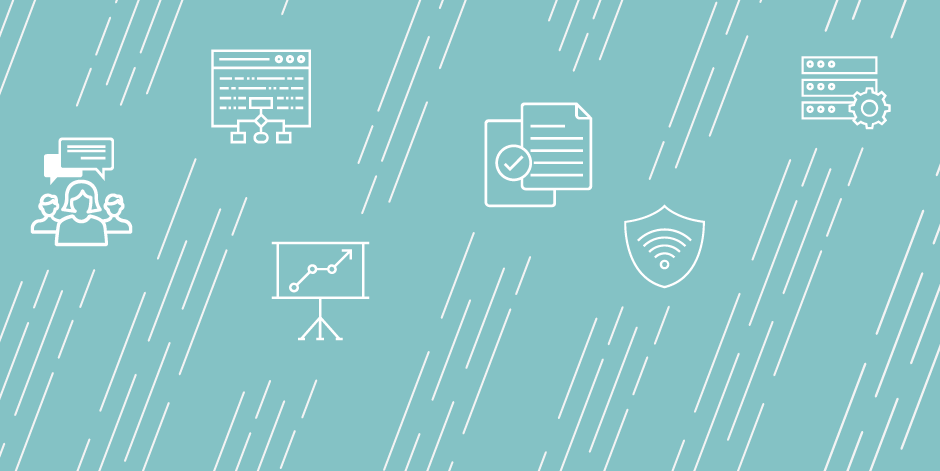 Program Data and System Analyst
Job Duties
Program Data and System Analyst

ESSENTIAL JOB FUNCTIONS
Create and maintain assessment instruments in Qualtrics that measure the educational excellence of the clinical experience of students.
Gather and compile the data of student progress and performance during their time in the Health Center.
Collaborate with Health Center staff and faculty to build, maintain, and collect Clinic Exams data electronically.
Collect data, perform analyses, and author reports that inform continuous improvement of Health Center QA policies and procedures.
Provide timely analyses and reports to interns, faculty, and the Health Center administration.
Develop, use, and maintain query tools and templates for accessing data and other databases.
Establish and maintain database related to student success including clinical and assessment requirements.
Exchanges information with a wide variety of college staff regarding data needs related to research and planning; provides technical information to other users as assigned.
Assist in the coordination, development, and maintenance of decision-making support and reporting systems and procedures according to college needs, goals, and objectives.
Use system reports and analyses to identify potentially problematic data, make corrections, and determine root cause for data problems from input errors and suggest possible solutions.
Provide recommendations to the creation and revision of Quality Assurance (QA) policies and procedures to assure compliance with accreditation standards and the achievement of the Health Center mission and goals.
Provide and document the training and remediation of training, as indicated, with the tools and methods used for the data collection by Health Center faculty, staff, and students.
Produce exception reports which identify aberrant, erroneous and deficient data entries in the HC clinic operations are compliant with all federal, state, and local regulations, standards and licensing.
Collaborate with the Institutional Research Department and the Director of Assessment and Educational Effectiveness to develop and deploy processes and tools that collect data of high quality within the Health Center that integrates with the individual academic records maintained in the SIS system.
Ensure confidentiality of all QA data and reports.
Other Institutional Research Office related projects as assigned 
Job Qualifications
SKILLS & EXPERIENCE: EDUCATION & TRAINING REQUIREMENTS: Essential skills and education required are:
Master of Science degree in Statistics, Business Analytics Preferred
Minimum of three year's work experience with statistical software programs such as SPSS, SAS, SAP, and JMP
Knowledge of, and experience in, the response collection and data management of survey software products of Qualtrics
Excellent communication skills—including but not limited to

written reports and documented output from data analyses,
verbal delivery of formal presentations to stakeholders
conversations, exchanges in meetings, and discussions with individuals, third party partners, consultants, and campus personnel

Excellent interpersonal skills and ability to work with personnel of technical and non-technical backgrounds
Minimum of three years' experience in and data analytics
Knowledge of, and experience in, the data management requirements of Quality Systems, including but not limited to

Quality Control
Quality Assurance
Documentation of Training
Data Monitoring
Clarification of Errors

Detailed knowledge of, and experience in, computer programming applied to

the integration of data sources into centralized data hubs and centralized data warehouses
the compilation of data for the automation of reporting requirements
predictive analytics and modeling related student and graduate success, and business analytics
data mining tools and analytical software
the development of interactive dashboards
 Physical Demands
Nature of work requires an ability to operate standard business office equipment.  
WORKING CONDITIONS
Requires ability to communicate and exchange information, collect, compile and prepare work documents.
Work performed in a general office, classroom and laboratory environment.
Institution Description
Life Chiropractic College West, a non-profit graduate school offering the Doctor of Chiropractic (DC) degree, is internationally recognized for leadership and innovation in chiropractic education. The curriculum at Life West features an integrated emphasis on chiropractic philosophy and technique that attracts students from all over the world. Life West is well known for its diversity, integrity, and cooperative spirit.

We are always looking for talented, self-motivated individuals to join our team. If you think you are ready to be a part of an exciting team, then we encourage you to continue with this applicant friendly, online job application!

Life Chiropractic College West is an Equal Opportunity Employer that recruits and hires qualified candidates without regard to race, religion, sex, sexual orientation, gender identity, age, national origin, ancestry, citizenship, disability, or veteran status.
Benefits
Medical, Dental, Vision, HSA, eligible to participate in 401K, eligible for complimentary chiropractic care
Application Due Date: 2019-03-29
Job Start Date: 2019-04-08
Salary: Dependent on qualifications and experience.
City: Hayward
State/Province/Region: CA
Institution: Life Chiropractic College West
Reports To: Director of Institutional Research
Staff # Reporting to Position: 0
Reports In Office: Life Chiropractic College West
---
Search for openings in IR, effectiveness, assessment, planning, and related fields at higher education institutions in the U.S. and abroad.
Job Board
Resources & Tools