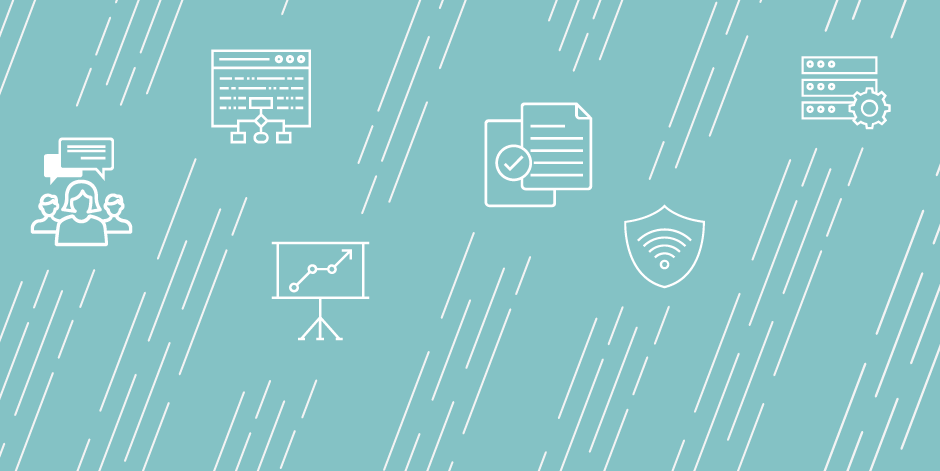 Associate Provost for Assessment and Curriculum
Application Procedure:
The initial application should consist of a cover letter that addresses the required qualifications and a CV. Applicants should be prepared to supply contact information for three references. References will be invited to submit a letter of recommendation at the time an applicant is selected for an initial interview.
The search committee anticipates conducting initial interviews via telephone or Skype in March. Campus interviews should be completed in mid April.
To be guaranteed consideration, application must be completed by March 15, 2019.
Please note this title is designated as Management Confidential. It is not eligible for permanent appointment nor represented by a collective bargaining unit.
Job Duties
The Associate Provost for Assessment and Curriculum takes the lead in all matters associated with campus assessment and curricular design, revision, and implementation.
Serving as the campus Accreditation Liaison Officer, the APAC manages all aspects of accreditation through the Middle States Commission on Higher Education. The APAC leads campus assessment of the effectiveness of all units on campus through communication of proven practices in outcomes assessment and oversight of a regular cycle of assessment and review. The APAC ensures that the college is compliant with state and federal regulations and chairs or is an ex officio member of college committees in the domain of curriculum and assessment, including the Strategic Planning Group and the College Assessment Council.
The APAC also collaborates with academic units through processes for revising and developing programs and oversees required internal review and approval by outside agencies. As the college officer responsible for enforcing college and SUNY policies with respect to the design and implementation of all courses and degree programs, the APAC works with academic programs, the Office of Institutional Research, the Dean for Academic Planning and Advising, and the Associate Provost for Student Success to recommend and implement proven practices in curricular design in support of campus efforts to increase retention and completion.
Job Qualifications
Required qualifications:
PhD and experience commensurate with a tenured faculty appointment in one of Geneseo's academic units
Minimum of 2 years experience in a leadership position with responsibilities that included assessment, accreditation, and curriculum.
Knowledge of and experience with proven practices in learning outcomes assessment and program review in higher education.
Experience with accreditation processes in higher education.
Knowledge of and experience with leading practices in curriculum design and implementation.
Demonstrated commitment to fostering a diverse and inclusive working and teaching environment.
Preferred qualifications:
Knowledge of SUNY and New York State regulations related to academic program operation and approval
Knowledge and experience with accreditation processes of the Middle States Commission on Higher Education
Experience in the public sector of higher education
Institution Description
SUNY Geneseo is highly selective and is consistently rated among the top public universities in the north by U.S. News & World Report. Located in the national historic landmark village of Geneseo, the residential campus overlooks the picturesque Genesee Valley, just 30 miles south of the major metropolitan area of Rochester and 70 miles east of Buffalo. SUNY Geneseo is a member of the Council of Public Liberal Arts Colleges, a national alliance of leading liberal arts colleges in the public sector. http://www.geneseo.edu/
SUNY Geneseo is an Equal Opportunity Employer, and as such affirms the right of every person to participate in all aspects of employment without regard to race, religion, color, national origin, citizenship, sex, sexual orientation, gender identity, age, veteran status, disability, genetic information, or any other protected characteristic. If you are interested in applying for employment and need assistance or an accommodation to apply for a posted position, contact our Human Resources department via phone at (585) 245-5020 or email at ode@geneseo.edu.
Benefits
This position is benefits eligible (https://www.geneseo.edu/hr/benefits).
Application Due Date: 2019-03-15
Job Start Date: 2019-08-22
Salary: $110000 - $120000
City: Geneseo
State/Province/Region: NY
Institution: SUNY Geneseo
Reports To: Provost & Vice President for Academic Affairs
Staff # Reporting to Position: 8
Reports In Office: Provost
---
Search for openings in IR, effectiveness, assessment, planning, and related fields at higher education institutions in the U.S. and abroad.
Job Board
Resources & Tools