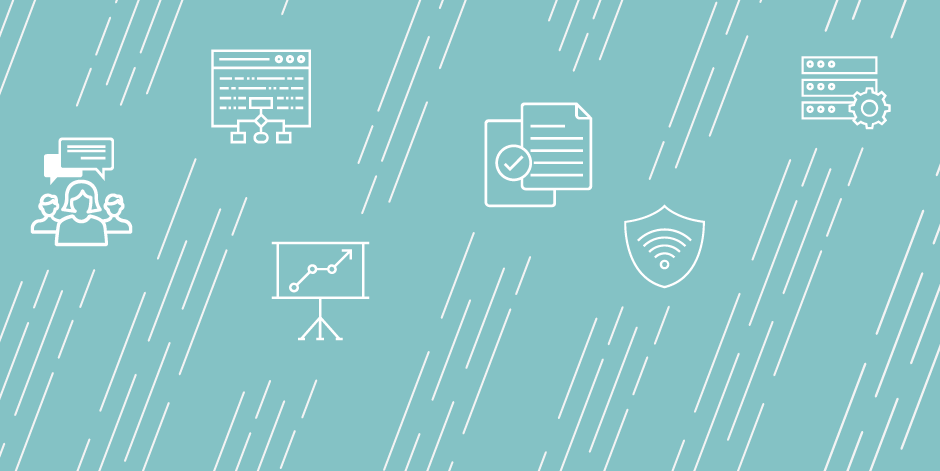 Director of Institutional Effectiveness
Job Duties
The Director of Institutional Effectiveness reports to the Norwich University Provost.  The Director will develop, maintain, and enhance information resources to effectively support and inform short and long-range strategic decision-making, planning, and reporting efforts. Confidentiality in matters involving the University and its agents or employees must be maintained as necessary or appropriate. Performance of all duties must be in full support of the University's mission.
The Director of Institutional Effectiveness will:
Collaborate with Information Technology and other College Units to access databases for research and planning purposes
Provide leadership and direction in the design, development, and maintenance of longitudinal databases pertaining to academic programs as well as confidential student and employee information
Create enrollment forecasting models alongside the Norwich Registrar and Enrollment Management offices
Develop and oversee methods for gathering, tracking, evaluating, and maintaining institutional data relating to program review, as well as grants and sponsored programs
Facilitate institutional research activities in the management, analysis, interpretation, and reporting of data and information used internally in institutional planning and assessment, including those associated with student success, enrollment forecasting, and institutional effectiveness across all levels
Ensure the collection and analysis of data are provided to the campus and external communities in a professional, ethical, and timely manner
Develop dashboards for different departments, managers, teams, or units that will contain real-time, weekly, or other time-sensitive information
Work jointly with various units and colleagues to provide data in relation to market trends in higher education
Complete data analyses to verify or predict success or non-advancement of programs or models
Produce reports to communicate data to Norwich's various constituencies, such as faculty, staff, members of the Board of Trustees, alumni, and the public
Work with faculty, staff, and students to ensure compliance with various higher education oversight bodies, such as the New England Commission of Higher Education, U.S. Department of Education, and external program accreditors
Maintain databases as requested
Serve on or lead University committees as necessary or appropriate
Draft, edit, and review correspondence, position papers, white papers, and action memoranda for the Provost as needed
Effectively communicate on technical and analytical reports in multiple format presentations across various constituencies of the University
Meet weekly with the Academic Team and clarify the data needs of faculty and staff
Job Qualifications
Successful candidates will have the following skills and abilities:
Knowledge of the core academic and administrative functions of higher education
Ability to think systemically about how data flows through the institution and how the activities, goals, and outputs of University offices relate to each other
Capacity to establish deadlines and manage projects efficiently
Effective verbal and writing skills to communicate data analyses and research findings as requested or needed
Ability to gather, clean, prepare, analyze, and interpret data
Expertise using various reporting, presentation, and statistical tools, such as Excel, PowerPoint, Argos, Power BI, Tableau, SPSS, and SAS; ability to interpret or code SQL is a plus
Familiarity with Banner, PowerFAIDS, Raiser's Edge, and the Salesforce and Slate customer relations management systems; deep knowledge of these systems is a plus
Educational qualifications and experience are as follows:
Possess a master's degree or doctorate
Have at least 5 years of experience working in Institutional Research or Institutional Effectiveness
Have prior experience in a supervisory role
Institution Description
Norwich University is a diversified academic institution that educates residential students - both military and civilian lifestyles - and working adults across the globe. Norwich offers a broad selection of traditional and distance-learning programs culminating in baccalaureate and master's degrees, and graduate certificates. Founded in 1819 by U.S. Army Capt. Alden Partridge, Norwich is the oldest private military college in the country and the birthplace of the Reserve Officers' Training Corps (ROTC).
Norwich University takes positive action to ensure that all applicants for employment are considered, and employees are treated in compliance with applicable laws and regulations governing non-discrimination on the basis of gender, gender identity, race, ethnicity, national origin, color, religion, disability, sexual orientation, age, genetic information or veteran's status. As an institution of higher education, Norwich is dedicated to learning, emphasizing teamwork, leadership, creativity, and critical thinking and encourages applications from qualified individuals who will help us achieve this guiding value.
Benefits
Norwich University offers a comprehensive benefit package that includes medical, dental, vision, group life and long-term disability insurance, flexible-spending accounts for health and dependent care, 403(b) retirement plan with employer match, employee assistance program, paid time off including parental leave, and tuition scholarships for eligible employees and their family members.
Application Due Date: 2019-05-01
Job Start Date: 2019-07-01
Salary: Dependent on qualifications and experience.
City: Northfield
State/Province/Region: VT
Institution: Norwich University
Reports To: Provost
Staff # Reporting to Position: 0
Reports In Office: Institutional Effectiveness
---
Search for openings in IR, effectiveness, assessment, planning, and related fields at higher education institutions in the U.S. and abroad.
Job Board
Resources & Tools