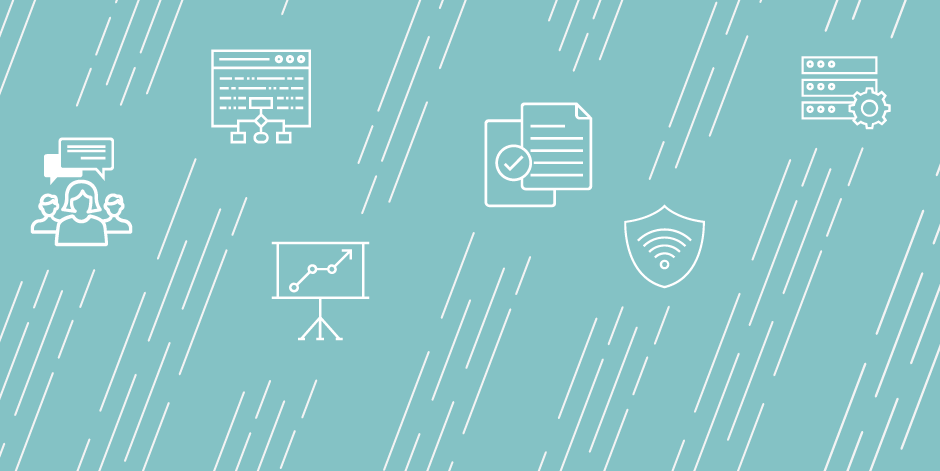 Application Procedure:
To apply online, go to  https://temple.taleo.net/careersection/tu_ex_staff/jobdetail.ftl?job=19000730&tz=GMT-05%3A00&tzname=

Temple University values diversity and is committed to equal opportunity for all persons regardless of age, color, disability, ethnicity, marital status, national origin, race, religion, sex, sexual orientation, veteran status or any other status protected by law.
Compliance Statement: In the performance of their functions as detailed in the position description employees have an obligation to avoid ethical, legal, financial and other conflicts of interest to ensure that their actions and outside activities do not conflict with their primary employment responsibilities at the institution. Employees are also expected to understand and be in compliance with applicable laws, University and. employment policies and regulations, including NCAA regulations for areas and departments which their essential functions cause them to interact.
Job Duties
The Office of Institutional Research and Assessment announces a search for a Research Analyst II to work with the Data Analysis and Reporting group. This position will provide research and data analysis in support of the university's strategic planning and decision-making activities. The incumbent's responsibilities, under the general supervision of the Director of Data Analysis and Reporting, will include the development and support of quantitative and qualitative research projects, forecasting studies of various student information and the collection, compilation, validation and analysis of both student and university wide data in preparation for the reporting of official university information to both internal and external audiences. The successful candidate will be expected to develop and maintain complex data sets; apply various modeling and statistical techniques;  interpret findings, organize and present results and conclusions effectively including developing dashboards and reports; and demonstrate proficiency in data verification and identification of data anomalies within datasets and information. This position will work collaboratively with various university offices to ensure data integrity, by conducting data audits and by reviewing potential business processes that affect the accuracy of the data. This team monitors national research, trends, and developments in higher education in order to anticipate potential effects on or opportunities for the university. Performs other duties as assigned. 
Job Qualifications
Required Education & Experience:
Bachelor's degree in social science, statistics, educational research, or related field. 
At least two years direct experience in institutional research, or related field. Demonstrated experience with statistical software packages such as SPSS, JMP, SAS or R. An equivalent combination of education and experience may be considered.

Required Skills & Abilities:
* Strong statistical and analytical skill set. 
* Working knowledge and experience with relational databases and their associated data query tools – SQL preferred. 
* Ability to apply gained knowledge to analyze and interpret university policies. 
* Excellent organizational, oral and written communications skills, as well as attention to detail.
* Ability to work independently, as well as on a team, in a fast-paced environment. 
* Proficiency in Microsoft Office Suite, in particular, Excel, Word, Access, Outlook and PowerPoint. 
* Proficiency in the operation and use of report writing technologies. 
* Strong data management skills, including the ability to manage large data sets. 
* Ability to clearly document analytical findings and finalize results. 
Preferred:
* Master's degree in social sciences, statistics, educational research, or related field. 
* Experience working with Banner (or other student information / ERP systems). 
* Experience working with information Dashboarding technologies.
* Experience with IPEDS reporting. 
* Experience with Enrollment Management reporting and analysis.
Institution Description
Temple University is a national center of excellence in teaching and research with an international presence and a commitment to community. Our talented faculty and broad curriculum of more than 500 academic programs provide superior educational opportunities for academically talented and highly motivated students, without regard to their status or station in life. Temple's richly diverse student population and growing residential campus community combine to enrich not only the educational experiences of our students, but also their lives beyond academics. While the university especially serves students from Greater Philadelphia, it is enlivened by a rapidly increasing number of students from across Pennsylvania, throughout the nation and around the world. We maintain an international presence with campuses in Tokyo and Rome and programs in London, Beijing, and other locations worldwide. A longtime leader in professional education, Temple prepares the largest body of practitioners in Pennsylvania; we are among the nation's largest educators in the combined fields of medicine, dentistry, pharmacy, podiatry and law. In addition, we offer more than four dozen doctoral and more than 175 Master's degree programs that contribute to research and scholarship. Temple seeks to create new knowledge that improves the human condition and uplifts the human spirit. To achieve this goal, we maintain our commitment to recruiting, retaining and supporting outstanding faculty who prize diversity of thought, excel in scholarly endeavors and support the aspirations of capable students.
Benefits
Temple University offers an array
of benefits. Helping employees to maintain a healthy lifestyle and invest wisely in their future is the foremost concern.
Application Due Date: 2019-03-29
Job Start Date: 2019-03-25
Salary: Dependent on qualifications and experience.
City: Philadelphia
State/Province/Region: PA
Institution: Temple University
Reports To: Director, Data Analysis and Reporting
Staff # Reporting to Position: 0
Reports In Office: Institutional Research and Assessment
---
Search for openings in IR, effectiveness, assessment, planning, and related fields at higher education institutions in the U.S. and abroad.
Job Board
Resources & Tools