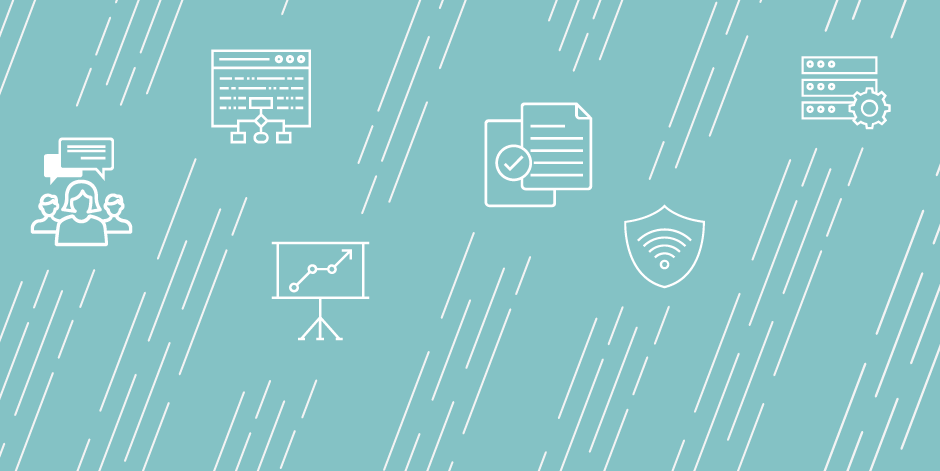 Job Duties
POSITION SUMMARY
Under the general direction of the Director, this position will conduct full requirements analysis and design, develop analysis and reporting capabilities, and employ both operational and historical reporting structures. Utilizing the Microsoft SQL Server platform, SAP business intelligence suite, and other tools, assignments include compliance based reporting, ad hoc reporting for the campus community, cost-benefit analysis, data-mining, project analysis, statistical and predictive modeling, and data analysis for short-range and long-range planning. The successful candidate will be able to extract, validate, analyze, and present data in effective graphical and written format as needed, for proposals, and institutional reports.
ESSENTIAL FUNCTIONS OF THE JOB 
Collaborates with Directors and other campus constituents to implement a coordinated institutional research program.
Authors complex queries of student enrollment and financial data using Microsoft SQL Server, SAP Business Objects, and other technologies.
Designs and executes reporting to fulfill federal, state, and institutional reporting requirements.
Using analysis and findings, informs recommendations for strategic improvements based on analysis and findings.
Create analytical solutions to forecast key performance measures.
Identify, analyze, and interpret trends or patterns in complex data sets.
Monitors data warehouse updates and report library.
Utilizes data from ERP system as well as other internal and external databases to collect and evaluate national, state, and local data trends.
Composes correspondence and generates reports.
Conducts research and presents findings utilizing various forms of media.
Serves as a campus resource for design of research studies and projects. Collaborate with key stakeholders and coordinates research efforts with other office personnel.
Tracks required reports from calendar and provides status reports on on-going projects.
Solicits data via various means to support analytical studies.
Defines, analyzes, plans and implements solutions to improve operational efficiencies.
Provides technical support as well as training on new or existing system techniques.
Performs related duties and other supporting tasks as required or assigned.
Job Qualifications
MINIMUM QUALIFICATIONS
Bachelor's degree in computer science, mathematics, statistics, business, social sciences, or a related field.
3-5 years of experience in the use of reporting software in institutional research using various BI tools such as SAP Web Intelligence, Microsoft SQL Server, Tableau, or R.
Experience in research design, data evaluation, and database management within a higher education environment preferred.
Experience with data retrieval and analysis from higher education student information systems (Ellucian Colleague preferred).
Knowledge of statistics and related methodologies, including applications, collection and correlation of data.
Strong analytical skills with the ability to collect, organize, analyze, and disseminate information with attention to detail and accuracy.
Experience with methods of planning and conducting studies and designing reports.
Knowledge of SQL and relational database management.
Strong oral and written communication skills including methods of presenting data via multi-media and web publishing.
Institution Description
College of Western Idaho (CWI) is a comprehensive community college providing higher education programs to residents of Western Idaho. We offer a full range of academic and career-technical courses leading to an Associate of Arts or Science degree, Associate of Applied Science degrees, continuing education, and certificates. CWI also offers Basic Skills Education to help prepare for a GED, Dual Credit for high school students, and fast-track career training for working professionals. Choose from classes offered at a variety of campuses throughout the Treasure Valley or online. We schedule to meet your educational needs during the day, evening, and weekends.
Benefits
CWI OFFERS A COMPETITIVE BENEFITS PACKAGE THAT INCLUDES
Affordable health insurance coverage - medical, dental, and vision
Opportunity for flexible spending and dependent care accounts
Generous retirement plan, depending on position, may include:

Participation in Public Employee Retirement System of Idaho (PERSI) defined benefit plan, or

Mandatory employee contribution of 6.79% of earnings
Employer contribution of 11.32% of earnings

Participation in the Optional Retirement Plan

Mandatory employee contribution of 6.97%
Employer contribution of 11.24% of earnings with 100% immediate vesting

Employer covered life and disability insurance

Additional employee, spouse, and dependent life insurance available for purchase

Access to Employee Assistance Program (EAP)
CWI tuition reduction for employees, spouse, and dependents (restrictions apply)

Reciprocal agreements with other Idaho colleges and Universities (restrictions apply)

Vacation accrues at the rate of 16 hours per month (240 hour maximum)
Sick Leave accrued at a rate of 8 hours per month
Ten paid holidays per year
Employee discount programs from many local businesses
Application Due Date: 2019-03-26
Job Start Date: 2019-04-08
Salary: $50400 - $60480
City: Nampa
State/Province/Region: ID
Institution: College of Western Idaho
Reports To: Director, Institutional Effectiveness
Staff # Reporting to Position: 0
Reports In Office: Institutional Effectiveness
---
Search for openings in IR, effectiveness, assessment, planning, and related fields at higher education institutions in the U.S. and abroad.
Job Board
Resources & Tools