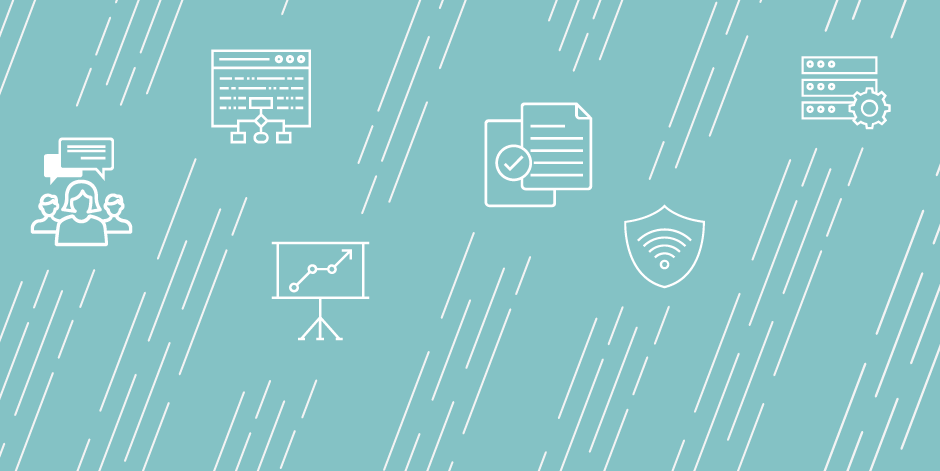 Director, Institutional Research and Business Intelligence
Application Procedure:
How to apply:  cccs.hiretouch.com
This position works at the CCCS Lowry Campus located at 9101 E. Lowry Blvd., Denver, CO  80230.
Note:  This position will remain open until a desired candidate pool has been established with applications received by March 15, 2019 given full consideration.
Job Duties
This position reports to the Chief Information Officer and Vice Chancellor for Information Technology with additional leadership and direction provided by the Vice Chancellor for Academic and Student Affairs. The Director will participate as part of the leadership teams for both the CCCS – IT and Academic and Student Affairs departments. The Director will also represent the IR/BI unit at CCCS President Council and functional group meetings, serve as a leader for the system-wide institutional research group, and present reports and data to the State Board for Community Colleges and Occupational Education (SBCCOE), and others as requested.
The Director will collaborate with Academic and Student Affairs and other business units to identify strategic goals and research needs in order to promote evidence-based decision-making to improve institutional effectiveness. This includes but is not limited to: 
Identifying, collecting, organizing and analyzing information.
Developing metrics to measure institutional effectiveness.
Providing consistent, accurate and official reporting of institutional data to comply with and fulfil routine and specific internal and external requests.
Providing technology solutions that leverage the ODS/Cognos suite.

Clearly communicating timely and relevant information and analysis to stakeholders to facilitate decision-making.
While this position is responsible for providing leadership and strategic direction, it will also actively participate in the day-to-day operations of the unit. The successful candidate will be able to diagnose and resolve functional and technical problems independently. They will be aware of national trends toward data science and be able to effectively use data to tell a story. They will have the ability to effectively articulate data to leadership and work collaboratively with individuals possessing varying technical and research backgrounds. Finally, the successful candidate will demonstrate a commitment to diversity, inclusion, and integrity.
Job Qualifications
Minimum Educational and Experience Requirements:
Bachelor's degree from an accredited college or university.
Three years of Institutional Research or Business Intelligence/Data Warehouse experience, reporting and using data to inform decision-making. Experience must include:

Data collection, analysis and interpretation, project management and assessment, database management, and experience with institutional assessment and effectiveness.

Supervisory experience.
Experience in a formal or informal leadership role. 
Institution Description
A career at the Colorado Community College System's administrative office comes with great perks. As you help the operations of our 13 colleges continuously improve, you will reap a rewarding experience with being a part of an enterprise which assists thousands of students to elevate their lives each year. We are confident – when you consider all the tangibles and intangibles – you will want to make the next, and final, stop of your career the Colorado Community College System.
You will admire the friendly culture of our system office and be inspired by our team environment and dedicated employees. Additionally, we offer:
Generous annual and sick leave benefits (15 hours of annual leave and 10 hours of sick leave accrued each month – based on fulltime status); our employees stay because of the work/life balance they are able to obtain here.
Attractive health, dental, vision, life, and flexible savings options; we will also help you build your retirement savings via our defined benefit or defined contribution plans.
An opportunity to become a lifelong-learner and enjoy considerable savings for the college education of your dependents through our tuition reimbursement program.
For a complete overview of our benefits, visit the benefits section of our website (https://internal.cccs.edu/human-resources/employee-benefits/).
Application Due Date: 2019-04-01
Job Start Date: 2019-05-01
Salary: $132000 - $141000
City: Denver
State/Province/Region: CO
Institution: Colorado Community College System
Reports To: CIO & Vice Chancellor, IT
Staff # Reporting to Position: 10
Reports In Office: BI/DW Dev Team Lead, Asst Dir IT
---
Search for openings in IR, effectiveness, assessment, planning, and related fields at higher education institutions in the U.S. and abroad.
Job Board
Resources & Tools