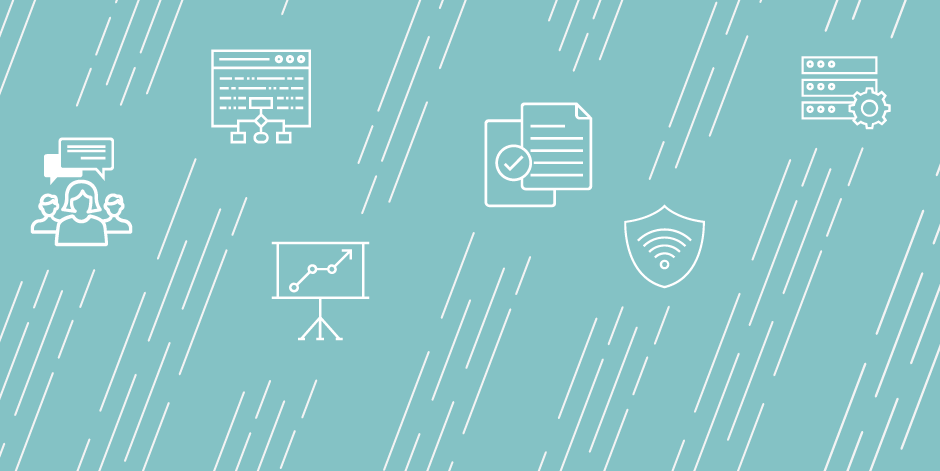 Institution Research Analyst
Job Duties
Essential Functions
Conduct statistical data analyses in a timely and accurate manner to evaluate institutional and UT System effectiveness. This work includes:

Programming in SAS or an equivalent statistical programming language to collect, gather, and analyze data independently through utilizing the UT System data warehouse and working directly with the campuses to obtain data, when necessary.
Restructuring data files, merging data files from multiple sources, and cleaning data.

Gathering and providing comparable benchmarks (national, state, and institutional peers) for metrics of interest.
Fulfilling ad hoc data requests as needed.
Interpreting findings and effectively communicating and displaying results through preparation of reports, narratives, and graphics for research, reporting, and accountability purposes.
Assisting in the preparation of fact sheets.
Maintaining comprehensive and accurate documentation of data sources and methodological decisions, including the logic/reasoning for the choices made about the research approach taken. Appropriately sourcing all products, including clear explanations of any data limitations.
Job Qualifications
Required Qualifications
Bachelor's degree and three years professional experience in data collection, research, and data analysis. Proven proficiency in using SAS or equivalent statistical program to analyze large-scale data files, minimally including experience with Proc SQL, Proc Tabulate, Proc Report, and programming macros. Experience working with relational databases, such as utilizing a data warehouse by linking fact tables and dimension tables to build analytic files.


Preferred Qualifications
Master's degree in statistics or a closely-related field. Advanced skills programming in SAS, including using data warehouses, pivot tables, dashboards, or similar tools to automate reporting. Advanced knowledge of topics in higher education including institutional research and planning, student and faculty data, research, productivity, and efficiency. Experience in compiling and extracting higher education data from national and state data sources such as the U.S. Department of Education's IPEDS Data Center, the National Science Foundation (NSF), and the Texas Higher Education Coordinating Board (THECB).
Knowledge, Skills and Abilities:
Attention to detail and excellent written and oral communication skills.
Ability to shift priorities quickly, without losing track of projects.
Ability to work collaboratively on a research team.
Institution Description
The University of Texas (UT) System's Office of Institutional Research and Analysis (formerly known as Office of Strategic Initiatives) seeks a creative, highly motivated, and independent working individual for the position of Institutional Research Analyst. 

To further the office's mission — to transform data into timely and meaningful information to support UT System initiatives and policy decisions, and to enhance transparency and accountability efforts — the purpose of this position is to conduct quantitative analysis of policy issues faced by the University of Texas System, soundly interpret those analyses, and provide clear and straightforward written and/or graphical displays of the findings for a wide variety of audiences.

The analyst is expected to work independently and as part of the Institutional Research and Analysis team to meet stakeholder needs.

https://www.utsystem.edu/offices/institutional-research-and-analysis
Benefits
The retirement plan for this position is Teacher Retirement System of Texas (TRS), subject to the position being at least 20 hours per week and at least 135 days in length.
For benefits information, please view: http://www.utsystem.edu/offices/employee-benefits

Application Due Date: 2019-03-15
Job Start Date: 2019-04-01
Salary: $72000 - $72000
City: Austin
State/Province/Region: TX
Institution: The University of Texas System
Reports To: Institutional Research and Advanced Analytics Manager
Staff # Reporting to Position: 0
Reports In Office: Institutional Research and Analysis
---
Search for openings in IR, effectiveness, assessment, planning, and related fields at higher education institutions in the U.S. and abroad.
Job Board
Resources & Tools