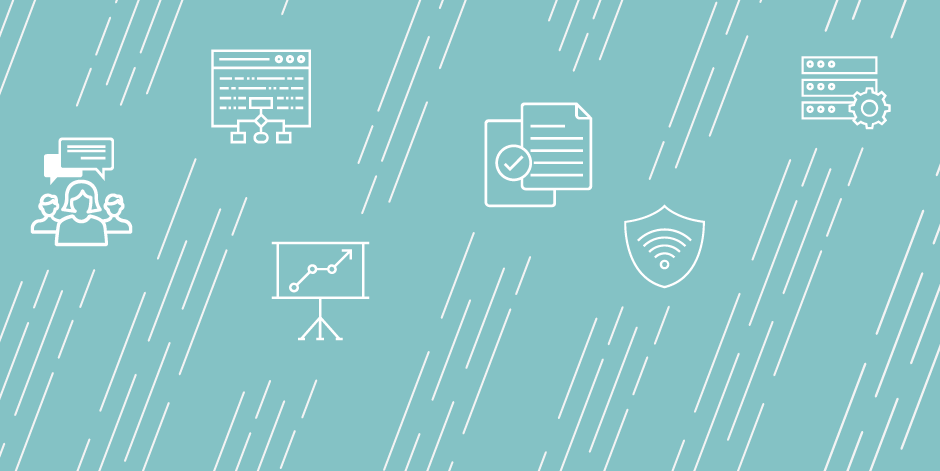 Associate Director of Institutional Research
Application Procedure:
Apply at https://www.usf.edu/work-at-usf/careers/.  When applying to an opening you will have the opportunity to upload a cover letter and resume.
Apply online by completing the required information and attaching your cover letter and resume. Please include your experience as it relates to the qualifications stated above.  YOUR COVER LETTER AND RESUME, PLUS ANY OTHER REQUESTED MATERIAL, MUST BE IN ONE ATTACHMENT. Only online applications are accepted for this position.
Click here for additional tutorial information.
Equal Employment Opportunity 
USFSP is an EO/Equal Access Institution.   Welcoming…Diverse…Inclusive
Job Duties
RESPONSIBILITIES:
Design, implement, analyze, and report research results related to enrollment management, student outcomes, strategic planning, and faculty productivity.
Use dashboards, reports, benchmarks, and data summaries to inform policy and assess progress toward university goals.  Inform the university leadership team regarding status, issues, and concerns related to accountability metrics.
Respond to institutional research inquiries and surveys.  Develop and maintain effective working relationships with staff across the system and in university departments, colleges, and divisions to evaluate needs and provide decision support. Ensure high levels of customer service and data integrity.
Work collaboratively with the USF System Office of Decision Support to ensure alignment and consistency with reporting. Establish and maintain data management and reporting standards for the department, in line with practices system-wide.
Provide institutional effectiveness support in assessment and evaluation of student learning and efficacy of programs and services, strategic planning, master planning, budgeting, accreditation, program review, and monitoring of key performance indicators.
Manage the institutional research unit and its budget.  Hire, train, and evaluate performance of IR staff.  Supervise staff and deploy resources for timely accomplishment of goals and objectives.  Represent the campus at external meetings as appropriate.
Job Qualifications
MINIMUM:

This position requires a Bachelor's degree with a minimum of five years related exempt experience or a Master's degree with a minimum of three years of related exempt experience.

PREFERRED:

Master's degree in social science, computer science, information technology, management information systems, statistics, business or higher education administration, or a related field with coursework in statistics and research methods, and five years of relevant experience in use of data or business analysis, especially in an institutional research office.
The ideal candidate will possess the following qualities / attributes:
Effective analytical, quantitative skills.
Demonstrated success in research design and statistical analysis and modeling
Thorough knowledge of university data systems, databases, warehouses, reporting, and data and information management; data sources, relational databases, and demonstrated expertise in extracting data from complex systems. 
Experience with survey design, administration, and software.
Supervisory experience.
Robust project management and organizational skills, with attention to details and deadlines.
Proven ability to work independently and manage multiple tasks and changing priorities effectively and efficiently.
Strong interpersonal skills.
Excellent communications skills, including the ability to effectively communicate technical information in verbal, written, and graphic form to a variety of audiences. 
Tact, discretion, and sensitivity regarding confidential information.
Knowledge of higher education issues at the campus, system, state, and federal levels.
Institution Description
Work Location 
Campus map and location overview: USF - St. Petersburg Campus
About USF 
The University of South Florida System is a high-impact, global research system dedicated to student success.  The USF System includes three institutions:  USF; USF St. Petersburg; and USF Sarasota-Manatee.  The institutions are separately accredited by the Commission on Colleges of the Southern Association of Colleges and Schools.  All institutions have distinct missions and their own detailed strategic plans.  Serving over 48,000 students, the USF System has an annual budget of $1.6 billion and an annual economic impact of $4.4 billion.  USF is a member of the American Athletic Conference.
Working at USF 
With more than 16,000 employees in the USF System, the University of South Florida is one of the largest employers in the Tampa Bay region.  At USF you will find opportunities to excel in a rich academic environment that fosters the development and advancement of our employees.  We believe in creating a talented, engaged and driven workforce through on-going development and career opportunities.  We also offer a first class benefit package that includes medical, dental and life insurance plans, retirement plan options, tuition program and generous leave programs and more.
To learn more about working at USF please visit: Work Here. Learn Here. Grow Here.
Benefits
University of South Florida employees enjoy a total compensation package that far exceeds the value of their base salary alone. To help current and prospective employees understand the complete value of their compensation package, the Division of Human Resources has created an interactive Total Compensation Tool. The Total Compensation Tool provides a comprehensive view of everything included in your compensation – salary, benefits and retirement contributions, employee tuition program and other employment-related programs. The University also offers many employee-paid voluntary benefits, such as vision insurance, supplemental life insurance, short term disability and supplemental retirement plans.
Click here to access the interactive Total Compensation Tool.
Application Due Date: 2019-03-20
Job Start Date: 2019-03-25
Salary: $80000 - $85000
City: St. Petersburg
State/Province/Region: FL
Institution: University of South Florida, St. Peteresburg
Reports To: Chief Academic Officer, USF St. Petersburg
Staff # Reporting to Position: 3
Reports In Office: USFSP Office of Institutional Research
---
Search for openings in IR, effectiveness, assessment, planning, and related fields at higher education institutions in the U.S. and abroad.
Job Board
Resources & Tools