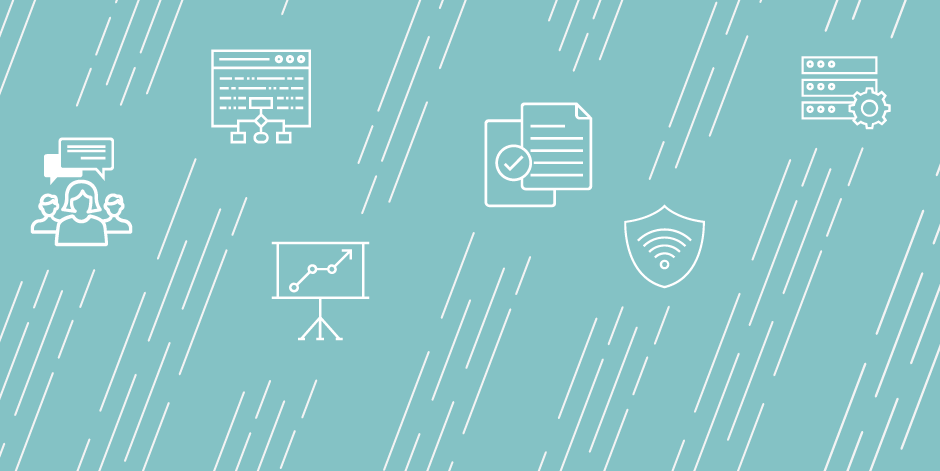 Job Duties
Responsible for the design and full lifecycle of information systems used in support of institutional research, reporting, data analysis, strategic information requests and decision making and support needs
Responsible for the design, planning, implementation, and support of enterprise data warehousing, operational data stores, data marts, data modeling, ETL/data integration, and operational reporting capabilities
Responsible for maintaining documentation of data lineage and an inventory of data sources
Responsible for partnering with all areas of the institution to discover and develop data systems to use for reports to meet their information and analytics needs
Participates, as directed, in data governance activities and is responsible for ensuring adherence to data governance policies, processes, and procedures
Responsible for the security, stability, integrity, and recoverability of information systems in support of institutional reporting, analysis, and decision making
Responsible for forecasting infrastructure needs to keep pace with institutional research and data needs
Job Qualifications
Demonstrated expertise in the following tools, technologies and methodologies: Data design/modeling, Data warehousing, Operational data stores, Relational databases (e.g. Microsoft SQL Server, Oracle RDBMS), Data Integration/ETL tools (e.g. Oracle Data Integrator, SSIS), SQL (PL/SQL, T-SQL), Business analytics and reporting tools (e.g. Tableau, Power BI, Argos, SAS)
Able to lead large projects that require strong partnerships and coordination with multiple institutional units 
Able to translate between technical and business teams
Able to develop and execute information systems strategy
Able to anticipate problems and proactively develop appropriate solutions
Extensive knowledge of master data management, enterprise data management, information systems, business analytics and reporting tools, planning, operations, and lifecycle management
Able to handle with multiple tasks or projects at one time meeting assigned deadlines
Excellent interpersonal, initiative, teamwork, problem solving, independent judgment, organization, communication (verbal and written), time management, project management and presentation skills
Proficient with computer applications and programs associated with the position (i.e. Microsoft Office suite)
Strong attention to detail and follow up skills
Strong customer service skills and phone and e-mail etiquette
MINIMUM EDUCATION REQUIRED:
Bachelor's degree from an accredited institution of higher education in Computer Science, Information Systems, Business Administration or related field; or an equivalent combination of relevant education and/or experience
MINIMUM EXPERIENCE REQUIRED:
Seven (7) years of related IT experience demonstrating a progression of increasing responsibility experience including data modeling and database management
Master's degree in a related discipline
Previous experience working in higher education and/or institutional research
Experience working with Ellucian's Banner, PeopleSoft, Oracle, etc.
Experience designing and managing enterprise data warehouses and information systems
Data modeling experience
Experience with database management systems (management and query)
Institution Description
A leader in innovative teaching and learning, Kennesaw State University is one of the 50 largest public institutions in the country. KSU offers more than 150 undergraduate, graduate and doctoral degrees to its more than 35,000 students. With 13 colleges on two metro Atlanta campuses, Kennesaw State is a member of the University System of Georgia and the third-largest university in the state. The university's vibrant campus culture, diverse population, strong global ties, entrepreneurial spirit, and Division I athletics draw students from throughout the region and from 92 countries across the globe. Ranked a top choice for students by U.S. News, Kennesaw State is a Carnegie-designated doctoral research institution (R2), placing it among an elite group of only 6 percent of U.S. colleges and universities with an R1 or R2 status.
Application Due Date: 2019-03-31
Job Start Date: 2019-04-15
Salary: Dependent on qualifications and experience.
City: Kennesaw
State/Province/Region: GA
Institution: Kennesaw State University
Reports To: Executive Director of Institutional Research
Staff # Reporting to Position: 0
Reports In Office: Institutional Research
---
Search for openings in IR, effectiveness, assessment, planning, and related fields at higher education institutions in the U.S. and abroad.
Job Board
Resources & Tools