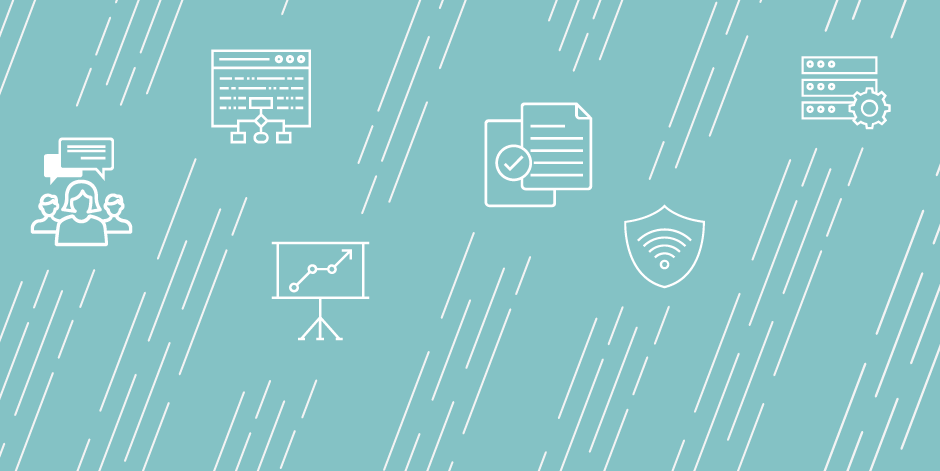 Senior Institutional Research Analyst - Strategic Planning I
Application Procedure:
Please submit a one-page cover letter, a curriculum vitae or resume, and three references with their contact information as ONE document online via the UD Jobs website http://www.udel.edu/udjobs/, Job ID 106289. Please forward any questions to the Chair of the Search Committee, Dr. Heather Kelly, Director of Institutional Research, at hkelly@udel.edu.
Job Duties
Systematize data collection and reporting that supports the University's strategic planning process.

Facilitate the construction and dissemination of dashboards, infographics and other communication and dissemination devices for student, personnel, finance, and facilities key performance indicators to senior administrators, deans, chairs, committees and other University decision makers, as well as for public dissemination.

Gather other data from internal and external sources as needed for benchmarking and to address pertinent questions.

Perform both prescriptive and predictive analysis related to benchmarking and institutional rankings.

Develop research studies that will promote institutional learning related to benchmarking, institutional rankings, and strategic planning.

Write reports and present data to University leadership and other stakeholders in appropriate formats for dissemination including statistical analysis and reporting of data and results.

Develop annual report detailing strategic planning efforts and progress.

Coordinate with the Office of Communications and Marketing to organize and present relevant data for effective dissemination.

Develop best practices in data gathering, reporting and assessing comparative statistics related to benchmarking, institutional rankings, and strategic planning for presentation internally and nationally.

Maintain a vigorous program of professional development that includes ongoing skills enhancement through scholarly participation in professional association meetings, as well as assuming active leadership positions in those organizations, as appropriate.

Perform miscellaneous job-related duties as assigned.
Job Qualifications
Master's degree in statistics, information systems or other relevant discipline and demonstrated competence in data collection, analysis, reporting and dissemination of information.

Ability to ensure data integrity and accuracy.

Strong analytical skills, including facility in working with SAS, SPSS, or other statistical software packages and relevant components of Microsoft Office (e.g., Access, Excel) to manipulate, summarize, and produce reports from multiple, large, complex data sets.

Ability to investigate and analyze information and to draw conclusions.

Experience using Cognos (or similar) database query and reporting software.

Understanding of data dashboards and ability to work collaboratively with Business Intelligence/Data Warehouse and Information Technology staff to generate, implement and disseminate Data Dashboards.

Skill in developing online surveys via Qualtrics.

Effective communication skills, both verbal and written.

Must have the ability to work independently, with minimal direct supervision.

Ability to work effectively with a wide range of constituencies in a diverse community.

Eligible to work in the United States and eligibility for employment following completion of a criminal background check.
Institution Description
Institutional Research collects data from both internal and external sources, and turns this data into information to support planning, decision-making, and policy formulation at the University of Delaware. The IR team assists personnel in other University units with survey research and assessment methodology, evaluation, data analyses, and responds to requests for data from other higher education stakeholders. 
Under general supervision of the Director of Institutional Research, the Senior Institutional Research Analyst has primary responsibility for supporting data collection, analysis, reporting and dissemination of information directly related to the University's mission that demonstrates institutional effectiveness. As such, this position supports the University's strategic planning process.
Benefits
Please go to https://www.udel.edu/faculty-staff/human-resources/benefits/ for more information about UD benefits.
Application Due Date: 2019-05-31
Job Start Date: 2019-05-31
Salary: Dependent on qualifications and experience.
City: Newark
State/Province/Region: DE
Institution: University of Delaware
Reports To: Director of Institutional Research
Staff # Reporting to Position: 0
Reports In Office: Institutional Research and Effectiveness
---
Search for openings in IR, effectiveness, assessment, planning, and related fields at higher education institutions in the U.S. and abroad.
Job Board
Resources & Tools