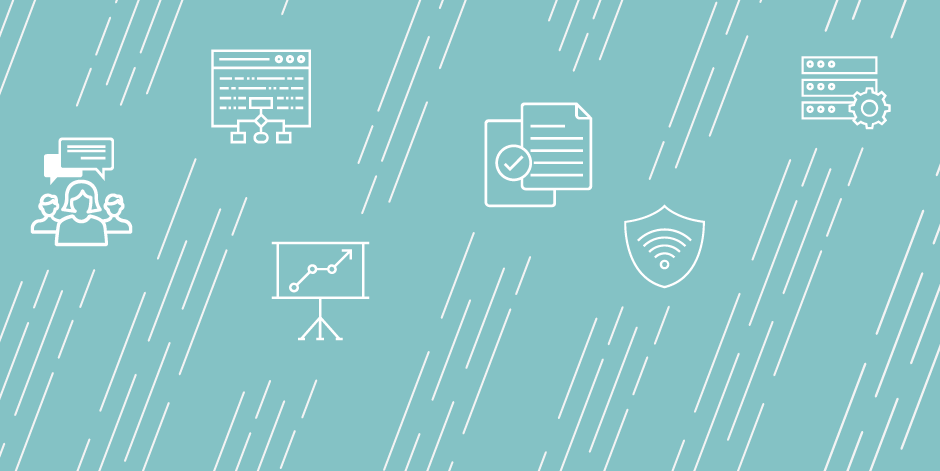 Job Duties
The office of Data, Analytics, and Institutional Research (DAIR) at the
University of North Texas is seeking to hire a Senior Data Analyst to join
our team. Responsibilities of the position include, but are not limited to:

* Work collaboratively as a member of the DAIR team and interact with
internal and external stakeholders to support a variety of data
management, analysis and benchmarking initiatives at UNT.
* Involve assisting with the continued development and implementation of
SAS Business Intelligence tools (SAS Visual Analytics, SAS Visual Statistics,
SAS Business Data Network, SAS Data Management Studio) to promote
data warehousing, data governance, data quality and development of
analytic dashboards (known collectively as the Insights Program) designed
for wide distribution to the UNT community.
* Assist the Director of Data Management with documentation of data
resources and key institutional processes.
* Perform data analysis, generate analytics, and communicate results
involving external benchmarking and peer comparisons.
DATA MANAGEMENT:
* Work as a liaison between internal and external functional and technical
subject matter experts (SMEs) and data stewards to enhance
documentation of data resources and processes.
* Assist with documentation of Insights Program data resources in SAS
Business Data Network.
* Work with DAIR team m embers to provide documentation for Insights
3/6/2019 https://jobs.unt.edu/applicants/jsp/shared/position/PrinterFriendlyJobDetails.jsp?time=1551907826093
https://jobs.unt.edu/applicants/jsp/shared/position/PrinterFriendlyJobDetails.jsp?time=1551907826093 2/3
Dashboards in SAS Visual Analytics.
* Use technical knowledge and training to assist in the development of
data governance tools and processes.
* Initiate, monitor, and communicate t he results of data quality jobs
designed to improve university data resources.
TECHNOLOGY KNOWLEDGE TRANSFER:
* Assist users in adoption of new technolo gy including SAS Business Data
Network, SAS Visual Analytics, and SAS Visual Statistics.
* Leverage information technology resources to continue implementation
and adoption of data governance and data management methods.
* Partner with DAIR and ITSS colleagues to ensure knowledge tran sfer
activities and Insights Program data security protocols are in alignment
with policy.
PEER BENCHMARKING ANALYTICS:
* Source and manage ingestion/docu mentation of external benchmarking
data of strategic value to the institution including (but not limited to)
management of IPEDS, National Student Clearinghouse and THECB.
* Develop competency and expertise on external benchmarking data to
meet strategic business requests from DAIR and institutional stakeholders
and other duties as assigned.
Job Qualifications
Master's Degree in a related field and two years of data analysis work
experience.

Preferred Qualifications
The preferred candidate will possess the following additional qualifications:
* Oral and written communication skills.
* Provide direct support to internal and e xternal stakeholders and will be
responsible for managing relationships with data providers to produce
accurate, timely, and well-documented information resources to users.

* SAS Business Intelligence - the successful candidate will be working
regularly in the suite of business intelligence tools delivered by SAS.
* Experience with designing analytic dashboards in SAS Visual Analytics
and data management and governance experience using SAS Business
Data Network, SAS Workflow Studio, and SAS Data Management Studio is
preferred.
Institution Description
The office of Data, Analytics, and Institutional Research (DAIR) serves the
University of North Texas by providing accurate, timely and reliable data,
analytics, and robust reporting in support of planning, policy making,
academic assessment and program reviews. The team has a wide array of
experience in higher education policy and practice, quantitative and
qualitative analysis, computer science, financial analysis, and business
intelligence. DAIR is a fast-paced work environment with numerous
projects and opportunities for growth. The Senior Data Analyst position in Data
Management is an excellent role for an individual wishing to join a team of
hard working and future-focused data and analytics professionals. As an
educational employer, DAIR is focused on helping all employees expand
their skills and encourage technology adoption through formal professional
development and educational coursework opportunities.
Application Due Date: 2019-04-15
Job Start Date: 2019-06-01
Salary: Dependent on qualifications and experience.
City: Denton
State/Province/Region: TX
Institution: University of North Texas
Reports To: Dan Hubbard, Director of Data Management
Staff # Reporting to Position: 0
Reports In Office: Data, Analytics, & Institutional Research
---
Search for openings in IR, effectiveness, assessment, planning, and related fields at higher education institutions in the U.S. and abroad.
Job Board
Resources & Tools