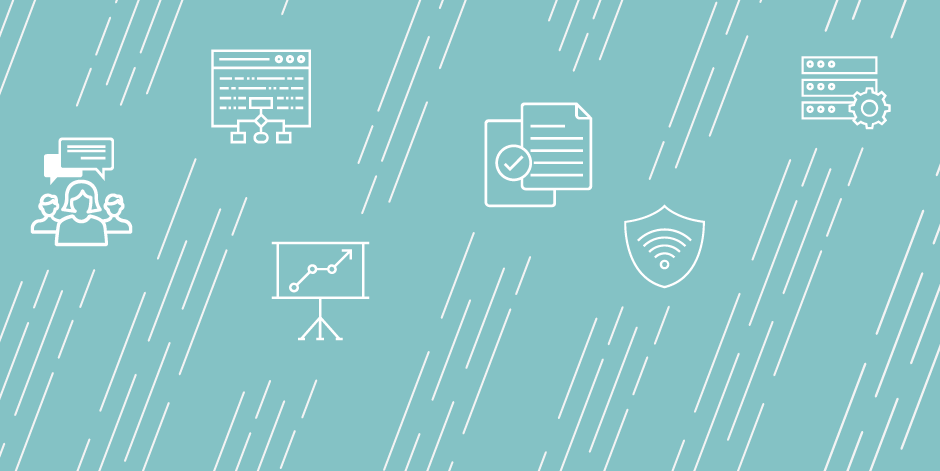 Research & Planning Analyst
Application Procedure:
Please apply through the district's website at the following link: https://www.sdccdjobs.com/postings/10735

To ensure full consideration, qualified candidates must submit a complete online application that includes the items listed (extraneous material will not be reviewed). References to résumés or other uploaded documents within the online application will be considered an "incomplete" application; please enter "N/A" if any section does not apply.
Complete online application;
Resume or Curriculum Vitae (emphasizing experience, education, publications or presentations, if any);

 

Names of three references listed within the online application form;

 

A letter of interest explaining how your experience and education meet the required and desired qualifications for the position.

Important: Only complete application packets will be forwarded to the committee. Applicants must complete each required field and answer each supplemental question; references to resumes, CVs, etc. will not substitute for completing the required fields and supplemental questions; and will result in the application being considered "incomplete." To ensure consistency and fairness to all candidates, please do not submit materials other than those requested (i.e., personal photo, articles you've written, etc). Please only upload requested documents using respective document name labels. Uploading extraneous materials, unless specifically requested within this posting, may result in your application not being reviewed. 

Before submitting the application and uploaded materials, please check to make sure they are complete and accurate. Once you submit, you will not have access to your application to make changes, however you will be able to view the application if submitted prior to the deadline. If you think you have made an error prior to the closing date, please contact HR at (619) 388-6579 or email jobs@sdccd.edu.



Application materials sent via mail, fax, or e-mail will

 

not

 

be accepted.
Note that correspondence, including interview invitations, will be sent to you via the same e-mail used to submit the application: it is the applicant's responsibility to frequently check their email for correspondence.
All inquiries, nominations and applications will be held in the strictest confidence.
Job Duties
Applications are currently being accepted for a Research & Planning Analyst in the Office of Institutional Effectiveness at San Diego City College. City College is a Hispanic Serving Institution with a dynamic urban campus located in the heart of San Diego. The Institutional Effectiveness team works with all academic and student services programs and is centrally involved in in the college's work supporting student equity and success. Hours are 8 AM to 5 PM, Monday through Friday. Selected candidate must be willing to adjust work days/hours based on the department's needs.

Please note that an employee may be transferred to any site at the option of the Chancellor.
Under the direction of the Dean, Institutional Effectiveness, the Research and Planning office provides leadership for the research staff and assists in the planning, organization, development, and coordination of the college's Institutional Research functions.

MAJOR DUTIES AND RESPONSIBILITIES
• Assist the Dean, Institutional Effectiveness, to plan, organize, develop, and coordinate the college institutional research agenda.
• Plan, organize, develop and analyze institutional research studies that support academic programs and institutional decision making, and present in an understandable fashion to the stakeholders;
• Manage research requests from start to finish, including clarification of requests, validation of results, timely delivery, and project tracking;
• Provide research data and information to support enrollment management processes;
• Design and conduct evaluations for non-instructional programs;
• Provide technical and analytical support to college departments, committees, faculty, staff and administrators;
• Partner with faculty, staff and administrators in support of department functions;
• Design survey instruments, coordinate all activities associated with the survey study, and analyze and summarize results;
• Facilitate data informed discussions;
• Participate on, and provide research assistance to the college and district committees;
• Provide leadership for and supervise the Research Associate and other personnel that may be assigned to the office;
• Function as on-going campus liaison between college and the District to provide technical assistance on various initiatives including: accreditation, campus research and student learning outcome committees;
• Assist in technical coordination, development and transition of comprehensive databases and productivity tools, to more current/effective technology;
• Maintain a familiarity with research activities and priorities of appropriate agencies such as State Chancellor's Office (including MIS Data Mart, Student Success Metrics, and equity reporting ), and other districts;
• Review, analyze, summarize, and make recommendations on all legislation affecting research and evaluation needs and processes; 
• Operate a computer using special software to conduct studies and prepare reports, create transitional files; restructure, aggregate, recode and write syntax or macros;
• Continue professional development to meet the demands of a continually changing learning environment. Maintain on-going cross-training in the community of research.
• Perform related duties as assigned.
Job Qualifications
• Two years of professional level experience coordinating the research, study and analysis of management, budget, administrative, organizational, functional or procedural problems.
• Graduation from an accredited college or university with an emphasis on research or management. 
• Demonstrated experience using SPSS, Hyperion, or other data analysis or data extraction systems.
• Advanced degree and experience in post-secondary institution preferred.
• Demonstrated sensitivity to and understanding of the diverse academic, socioeconomic, cultural, disability, gender, and ethnic backgrounds of community college students.
The successful candidate will have knowledge, ability and skills in the following areas:
• Advanced research techniques and methodologies including both quantitative and qualitative research methods;
• Applicable sections of State Education Codes;
• Independent management of research studies and reports including the design, collection, organization, analysis, coordination and development of research; 
• Comprehensive report preparation with respect to purpose, method, analysis, results and recommendations;
• Principles of survey design, technique, and statistical analysis;
• Proficiency in using statistical packages, e.g. SPSS, SAS;
• Computer data base management and analysis applications;
• Project management techniques including planning, designing and meeting all schedules and timelines;
• Principles of administration and management, including management analysis;
• General principals of employee training, supervision, budgeting, and accounting;
• Knowledge of issues and current trends in higher education, particularly as they apply to California Community Colleges;
• District-wide organization, operations, policies, goals and objectives;
• Salient issues and current methodologies in post-secondary educational research such as transfer, matriculation, accreditation, and institutional research;
• Principles of developing and assessing classroom based research methods, particularly student learning outcomes;
• Principles of institutional and organizational (strategic) planning;
• Interpret and explain laws, rules, policies, and procedures;
• Analyze situations and adopt an effective course of action;
• Evaluate and make recommendations in operations system, procedures, policies and methods;
• Reason logically and creatively to develop, evaluate and effectively present alternative recommendations;
• Correct English usage and strong report writing and presentation skills;
• Establish and maintain effective working relationships with others;
• Work confidentially with discretion both independently and collaboratively;
• Demonstrate sensitivity to and understanding of the diverse socioeconomic, cultural, disability, and ethnic backgrounds of community college faculty, staff, and students.
• Advanced in Microsoft Access and Excel, and various web applications.
Institution Description
The Office of Institutional Research at San Diego City College (SDCC) aims to promote a culture of evidence and inquiry in which accurate data and evidence are generated and developed into useful information for institutional assessment, planning, and improving student learning and institutional effectiveness. Activities directed toward this mission include producing annual reports for academic and student services programs, disseminating information and facilitating discussion, fulfilling reporting requirements, and responding to ongoing campus-based requests for information about student behaviors, outcomes, and experiences.
Benefits
EMPLOYEE
BENEFITS
SDCCD
 provides a comprehensive fringe benefit package for its full-time classified employees. The District contributes toward the cost of the premium (including dependent coverage) for the medical insurance plan options. Additional benefits include dental, vision, sick leave, vacation and opportunities for professional development. Contract employees become members of the California Public Employees' Retirement System (CalPERS) upon appointment.

Range 13 ($5,908.57 – $9,864.58) per month based on the current Supervisory and Professional Employees' Association – Salary Schedule A

Initial salary placement is commensurate with related experience and promotional rules. The District offers a comprehensive fringe benefit package including employer paid: medical, dental, and vision plans; sick and vacation leave; and opportunities for professional development. Initial Salary Placement, Promoted or transferred employees will be placed as specified in the 

SPAA

 – Supervisory & Professional Administrators Association Handbook. This position is 

FLSA

 non-exempt/exempt and may/may not accrue overtime. A temporary probationary period will be applied to the employee entering this assignment. The 

SDCCD

 Employment Web Page provides a link to employee collective bargaining agreements and handbooks, and more information about terms and conditions of employment to include salary and benefits.

Application Due Date: 2019-04-04
Job Start Date: 2019-05-27
Salary: Dependent on qualifications and experience.
City: San Diego
State/Province/Region: CA
Institution: San Diego City College
Reports To: Dean of Institutional Effectiveness
Staff # Reporting to Position: 1
Reports In Office: Institutional Effectiveness
---
Search for openings in IR, effectiveness, assessment, planning, and related fields at higher education institutions in the U.S. and abroad.
Job Board
Resources & Tools