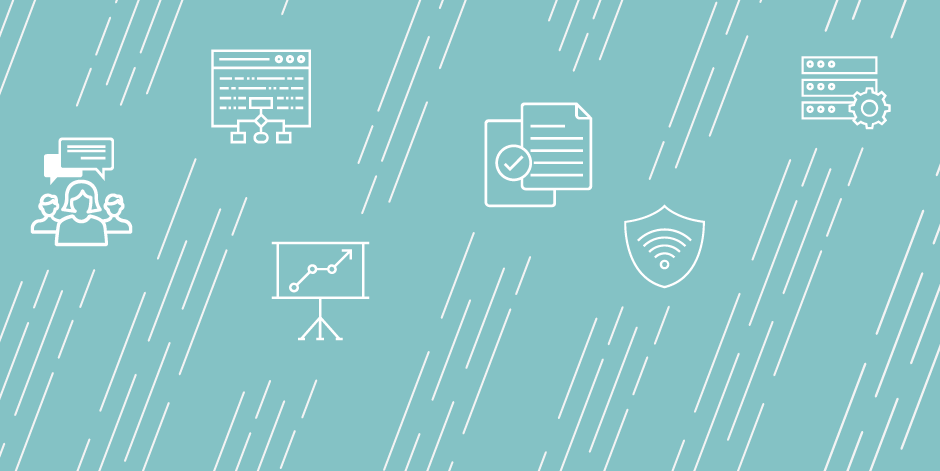 Institutional Research Director
Job Duties
Develops, Organizes and Reports utilizing Research Databases and Automated Reports
Collaborates with the University on Information Needs
Reporting contact and key holder for various federal and state surveys
Report contact for various institutional surveys
Supports special projects for the Provost Office and campus 
Provide training for staff increasing knowledge on the uses of technology and data integration
Other duties as assigned by Provost Office
Job Qualifications
Education

Bachelor's degree (required) in a field providing strong research, technical, statistical, and evaluative skills.

Master's degree (preferred) in a field providing strong research, technical, statistical, and evaluative skills.

Experience

Minimum of three years' experience in a higher education setting with data management, data analysis, and reporting experience. Experience with higher education reporting requirements, e.g. IPEDS, accreditation agencies, etc. Knowledge of SPSS and Tableau preferred.

Knowledge, Skills & Abilities

Demonstrated proficiency with an integrated administrative system (knowledge of Datatel's Colleague system preferred) and current desktop software programs.

Demonstrated ability for data retrieval and report preparation.

Ability to accurately work with, analyze and interpret large amounts of data.

Expertise working with spreadsheets, databases and statistical software applications to organize, summarize, and analyze data from a variety of sources.

Knowledge of applicable legislation, regulations, standards, policies and procedures within institutional research, assessment and analysis.

Knowledge of research survey design methods and analytical techniques.

Ability to adhere to University and departmental policies and procedures.

Ability to be discrete in handling confidential matters, while complying with privacy/security regulations.

Ability to work effectively with a wide range of constituencies in a diverse community.

Excellent interpersonal skills with the ability to provide and demonstrate quality customer services.

Ability to work independently and in a group setting.

Ability to make administrative/procedural decisions and judgments.

Ability to develop, plan, implement, and evaluate programs and short and long-range goals.

Skill in organizing resources, establishing priorities, and time management.

Ability to handle complex tasks with minimum supervision.

Ability to anticipate questions through review of data, information and research

Proficient in SQL, database, Excel, Pivot Tables, SPSS, Tableau

Skill in institutional research methodology, design and statistics

Ability to write reports, business correspondence, processes and procedures

Skill in institutional effectiveness practices

Experience with quantitative and qualitative analysis

Computer efficient using a variety of software packages

Ability to utilize automated systems for collecting and managing data

Ability to communicate effectively, both orally and in writing, to technical/non-technical audiences at all levels

Ability to collect and compile information independently and respond immediately to complex requests

Strong reasoning skills
Maintain confidentiality
Institution Description
Texas Wesleyan University, founded in 1890 in Fort Worth, is a United Methodist institution with a tradition in the liberal arts and sciences and a focus on professional and career preparation.

The University is committed to the principles that each student deserves personal attention and that all members of the academic community must have freedom to pursue independent thought and to exercise intellectual curiosity.

The University actively seeks and employs faculty and staff with commitment and dedication to teaching, inspiring and serving students. Texas Wesleyan University recognizes its responsibility to the community by providing leadership and talent through programs that enable and enrich society.
Application Due Date: 2019-05-31
Job Start Date: 2019-02-28
Salary: Dependent on qualifications and experience.
City: Fort Worth
State/Province/Region: TX
Institution: Texas Wesleyan University
Reports To: Provost and Sr Vice President
Staff # Reporting to Position: 0
Reports In Office: N/A
---
Search for openings in IR, effectiveness, assessment, planning, and related fields at higher education institutions in the U.S. and abroad.
Job Board
Resources & Tools