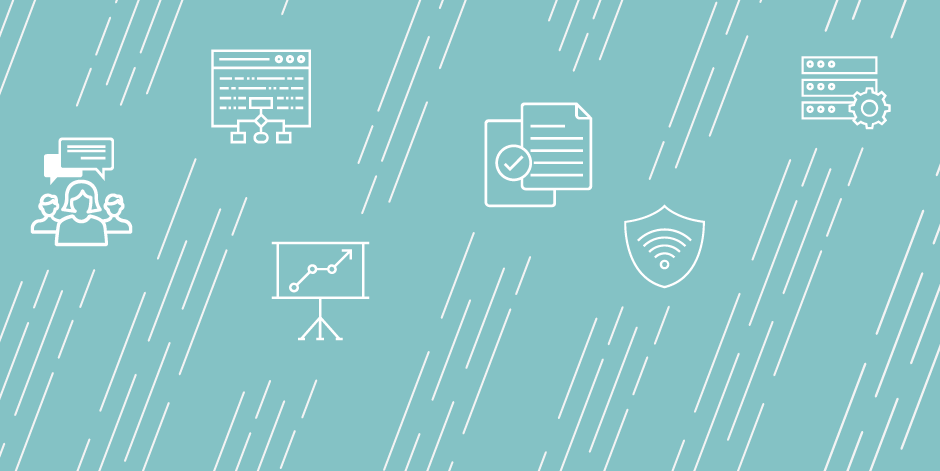 Application Procedure:
APPLICATION PROCEDURE:
To ensure full consideration, qualified candidates must submit:
* Compton Community College District Classified Application Online
* Upload the following documents:
- Cover Letter (Letter of introduction highlighting your education and experience.)
- Resume
- Copies of pertinent transcript(s). Multiple page transcripts must be uploaded as ONE pdf document. (Foreign Transcripts: Transcripts issued outside the United States of America require a course-by-course analysis with an equivalency statement from a certified transcript evaluation service verifying the degree equivalency to that of an accredited institution within the USA. For information on transcript evaluation services, please visit: 
http://www.ctc.ca.gov/credentials/leaflets/cl635.pdf
)
ALL APPLICATIONS MATERIALS MUST BE SUBMITTED ONLINE AT: http://district.compton.edu/administration/human-resources/index.aspREASONABLE ACCOMMODATIONS:
Any individual with a disability, who requires reasonable accommodation, may request assistance by contacting the Human Resources Office at (310) 900-1600 extension 2144, or completing form PC1105, a minimum of five (5) working days prior to closing date for this position.
SELECTION PROCEDURE:
* Applications will be screened to determine which applicants meet the minimum qualifications as stated in the job announcement.
* Applicants who meet the basic qualifications and who are also deemed to possess the highest degree of desirable qualifications will be invited to the college at their own expense. During the campus visit, each applicant will be tested and/or interviewed.
* The selection procedure will consist of an Examination and Qualification Appraisal Interview (worth 100%).
* The Examination will be evaluated as part of the Interview.
* Examinations may consist of a written or performance test, an evaluation of training and experience, an oral examination or interview, or other tests determined by the Personnel Commission.
EMPLOYMENT INFORMATION:
To be considered in the initial committee review, all materials requested in this vacancy notice must be received no later than the filing deadline. Applicants wishing to apply for more than one position must submit separate materials for each position. The District does not return materials submitted an application for a position. SUBMISSION OF THESE MATERIALS IS THE APPLICANT'S RESPONSIBILITY.
The District reserves the right to extend the deadline, re-advertise the position, or to delay indefinitely filling this position if it is deemed that applicants for the position do not constitute an adequate applicant pool. Staffing of this position is contingent upon the availability of funding. 
IMPORTANT NOTICE
To be included in the initial screening, application materials must be received no later than 3:00 p.m. on the closing date.
Job Duties
POSITION DESCRIPTION: Under general supervision and at the direction of an assigned administrator, perform statistical and analytical institutional research; provide information or research for decision-making and program planning; and provide technical support to faculty, administrators and staff regarding research design, survey development, and test validation.  

SUPERVISION RECEIVED AND EXERCISED

Receives general supervision from assigned management or supervisory staff. Exercises no supervision of staff.  

CLASS CHARACTERISTICS

This class is responsible for applying thorough knowledge and skill in research methodology and analysis in independently performing all phases of complex journey-level research studies including problem definition, study design, data collection, analysis, interpretation, and presentation of findings.  

EXAMPLES OF ESSENTIAL FUNCTIONS (Illustrative Only)

Management reserves the right to add, modify, change, or rescind the work assignments of different positions and to make reasonable accommodations so that qualified employees can perform the essential functions of the job.

* Develop institutional research designs and apply appropriate computer tools, statistical measures and data collection techniques.
* Conduct studies for both instructional and non-instructional programs and services.
* Design, maintain, manipulate and query specialized databases and information systems to support research.
* Organize and present research-based information, analysis, and interpretation clearly and effectively, in narrative, tabular, graphical and oral modes.
* Maintain research data warehouse system and an indexed archive of information and reports suitable for responding to surveys, questionnaires and federal and state data collection or accountability requirements.
* Provide technical and analytical support to offices, divisions, committees, faculty, staff and administration in research-related activities.
* Evaluate and respond to requests originating inside and outside the institution; work with requesters to clarify their needs and optimize the utility of research results for them and for the District.
* Perform related duties as assigned.

KNOWLEDGE AND ABILITIES:

KNOWLEDGE OF:

* Research theory, methodology, and advanced applied statistics.
* Technical report writing.
* Design surveys.
* Personal, mainframe and client server computer systems.
* State and federal accountability reporting requirements.

ABILITY TO:

* Plan, organize, conduct and participate in analytical studies.
* Establish and maintain cooperative working relationships with others.
* Analyze and interpret complex data.
* Communicate effectively, orally and in writing.
* Approach problems objectively.
* Present findings and recommendations clearly.
* Exercise good judgment, diplomacy, tact and patience.
* Operate a variety of research and analytic-related computer application programs.
* Meet schedules and timeframes.
* Reason logically and creatively and apply that logic to research tropics.
Job Qualifications
REQUIRED QUALIFICATIONS:

Bachelor's degree in a specialization involving social science, higher education, social or educational research, psychology or a related field; AND three years of research experience that demonstrate the ability to conduct complex analyses; OR a Masters degree in one of the above fields AND one year of related experience; Education including at least one course each in research methods and statistics.

PHYSICAL DEMANDS

Must possess mobility to work in a standard office setting and use standard office equipment, including a computer; vision to read printed materials and a computer screen; and hearing and speech to communicate in person, before groups, and over the telephone. This classification primarily works indoors and requires frequent standing in and walking between work areas including occasional independent travel to and from El Camino College Torrance/Crenshaw Blvd campus. Finger dexterity is needed to access, enter, and retrieve data using a computer keyboard or calculator and to operate standard office equipment. Positions in this classification sit for extended periods of time using a personal computer with Vision Display Terminal (VDT).

ENVIRONMENTAL ELEMENTS

Employees work in an office environment with moderate noise levels, controlled temperature conditions, and no direct exposure to hazardous physical substances. Employees may interact with upset staff and/or public and private representatives in interpreting and enforcing departmental policies and procedures.

WORKING CONDITIONS

Incumbents in this position may sit for extended periods of time using a personal computer with a Vision Display Terminal (VDT) screen.

Ability to move from one work area to another as needed.

PRE-EMPLOYMENT REQUIREMENTS/CLEARANCES

* Criminal Justice Fingerprints.
* Tuberculosis screening.
* District pre-placement drug testing at District expense.
Institution Description
Compton College is a welcoming environment where the diversity of our students is supported to pursue and attain academic and professional excellence. Compton College promotes solutions to challenges, utilizes the latest techniques for preparing the workforce and provides clear pathways for transfer, completion and lifelong learning.

The Compton Community College District encompasses an area of about 29 square miles, making educational services available to nearly 300,000 residents of Compton, Lynwood, Paramount and Willowbrook, as well as portions of Athens, Bellflower, Carson, Downey, Dominguez, Lakewood, Long Beach and South Gate. Today, about 290 full and part-time faculty teach more than 40 degree programs and 20 certificate programs.

The Accrediting Commission for Community and Junior Colleges (ACCJC) granted initial accreditation status to Compton College during its June 7, 2017 meeting. The action established Compton College as an accredited college within the El Camino Community College District. Compton College's partnership with the El Camino Community College District will end as of June 7, 2019, officially establishing Compton College as an independent institution within the Compton Community College District.
Typically, the ACCJC process would require accreditation candidacy to immediately follow accreditation eligibility. However, the Commission was so impressed with the progress made during the past two years, they determined that moving directly to initial accreditation was in order. Granting initial accreditation indicates that the ACCJC has determined that the institution is in substantial compliance with its eligibility requirements, accreditation standards, and ACCJC policies.
Benefits
BENEFITS PACKAGE

* Diversified medical, dental, vision and life insurance programs.
* $50,000 term life insurance plan, long term care and long term disability insurance plans.
* Benefits also include up to 22 vacation days and 12 sick days per year.
* Staff members contribute a percentage of their monthly salary to the State Teachers Retirement System (STRS) or Public Employees' Retirement System (PERS) and, where applicable, to Social Security.
Application Due Date: 2019-03-29
Job Start Date: 2019-05-01
Salary: $4864 - $6845
City: Compton
State/Province/Region: CA
Institution: Compton College
Reports To: Director of Research and Planning
Staff # Reporting to Position: 0
Reports In Office: Institutional Research
---
Search for openings in IR, effectiveness, assessment, planning, and related fields at higher education institutions in the U.S. and abroad.
Job Board
Resources & Tools