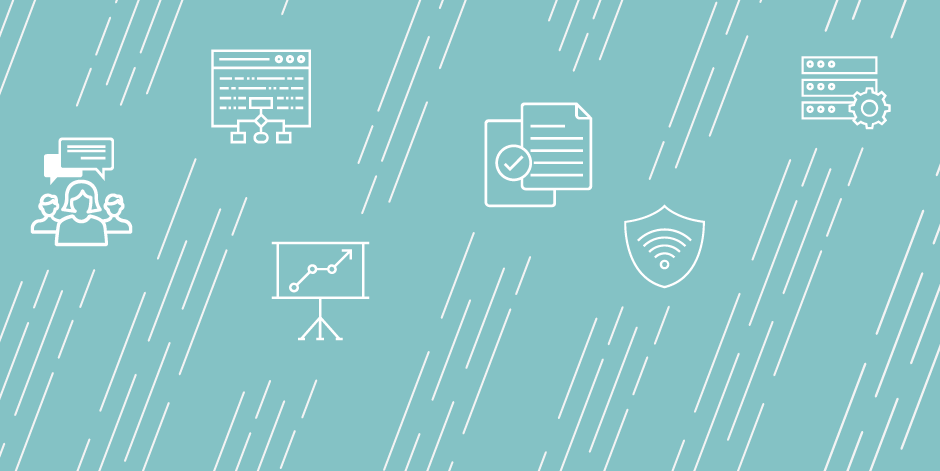 Coordinator of Institutional Research Data
Application Procedure:
APPLICATION INSTRUCTIONS: Niagara County Community College considers only those applications that clearly demonstrate the applicant meets all required qualifications. Persons meeting the required qualifications as stated above should send the following to Human Resources, Niagara County Community College, Sanborn, NY 14132. E-mail: HR@niagaracc.suny.edu
cover letter that addresses each of the qualifications,
names and contact information for three (3) current, work related references
Incomplete packets may be rejected for lack of information. Three written letters of reference from applicant's references must be sent to the above address or email before an on-campus interview. Search will remain open until candidate is selected, however to ensure consideration resumes should be received by April 5, 2019. Official transcripts will be required at time of hire. Finalist is subject to successful results of a criminal background check.

NCCC is an equal opportunity employer and considers all candidates for employment regardless of race, color, national origin, religion, sex, age, disability, citizenship, military status, marital status, sexual orientation or any other characteristic protected by law.
Job Duties
POSITION CLASSIFICATION: Full Time, 12 month, college funded administrative position reporting to the Chief Information Officer. Salary Range: $51,300 - $69,300.
GENERAL DESCRIPTION: The Coordinator of Institutional Research Data, under the direction of the Chief Information Officer, is responsible for a broad range of activities involving data collection, analysis and reporting in academic and administrative areas. This position plans, prepares, and produces a variety of regular and ad-hoc queries, reports, and publications to meet external reporting requirements, such as IPEDS, accrediting agencies, state reporting, etc.; as well as internal informational needs, including environmental factors affecting the college. This position performs statistical analysis to support institutional planning, analysis and process improvement. The responsibilities include overall coordination of report creation, report troubleshooting, and data submission. This position serves as the primary contact for any IR reporting purposes, and aids all departments in the institution.
TYPICAL WORK ACTIVITIES:
Serve as the primary contact for SUNY IR, the State Education Department, IPEDS and other external agencies that request data from the college. Represent the college at local, statewide and regional meetings, workshops, conferences and events as needed, in order to advance and safeguard institutional interests.
Lead the research and compilation of "best practices" of other institutions of higher learning and based on the findings recommend appropriate and practicable "best practices" for adoption to the Executive Council and Academic Council. Prepare reports on research findings and "best practices" for administrators, faculty and staff as directed.
Analyze and summarize institutional data (e.g. student enrollments, demographics, grades, academic programs, courses, and disciplines) in response to requests from administration, faculty and staff and be able to interpret the results.
Prepare and submit required data as requested by State, Federal and other agencies (e.g. IPEDS, NYSED, Middle States, SUNY, SAM, NCCBP).
Collaborate with college areas including offices of the Registrar, Admissions, Advisement, Financial Aid and Academic Affairs to help identify data based solutions to institutional issues and provide support and data in reference to matters such as enrollment and retention.
Coordinate and implement a variety of special projects, as directed, designed to increase accountability, improve efficiency, and enhance the image of the college.
Support the Grants Office for grant funds to create and provide data for the achievement of institutional objectives.
Provide analyses that support strategic planning and assessment. Prepare routine data, ad hoc, special, annual and ancillary reports as required to support data driven decision making and empowerment of Institutional departments.
Develop institutional surveys to obtain specific information from students and/or employees as needed by administrative and academic offices. Assist with summarizing and interpreting survey results.
Oversee and lock submissions of IPEDs, Sirrus reporting while working in cooperation with Institutional departments in review of data regarding above mentioned reporting.
Ensure integrity of Institutional data collection and reporting so the Institution reports are compliant with State and Federal regulations.
Manage sensitive information and adhere to strict confidentiality at all times regarding security of staff, student and client records.
Work Collaboratively with the Coordinator of Institutional Effectiveness.
Perform other duties as assigned.
Job Qualifications
REQUIRED QUALIFICATIONS:
Bachelor's degree in a related field plus two years of related experience either through employment or internships. Experience in the use of data management analytical tools. Experience with relational databases. Strong oral and written communication skills. Experience interpreting and explaining detailed information to a nontechnical audience.
DESIRABLE QUALIFICATIONS:
Master's degree in a related field preferred. Two years of experience analyzing data and writing reports. Experience working in a community college setting. Experience with business intelligence software such as Tableau, SPSS, and/or Business Objects. Experience with Banner. Demonstrated knowledge of basic statistical concepts and programming language of analytical software, such as SPSS.

ESSENTIAL FUNCTIONS:
Must be able to communicate verbally and via electronic communication channels to small and large audiences including senior administration, Board of trustees and a diverse college community. Must be able to understand and communicate detailed information and instructions. Ability to operate computers and input and maintain detailed computerized data; ability to prepare written reports containing complicated technical data. Must be able to work collaboratively with faculty, staff and administration; must be able to maintain confidentiality of information.
Institution Description
Niagara County Community College is centrally located in Niagara County on a beautiful 287-acre rural campus, just minutes from Buffalo, Niagara Falls, and the Canadian border.

Niagara County Community College was founded on November 8, 1962.  The first college president, Dr. Ernest Notar, ceremonially opened the front door, admitting NCCC's first 343 students on September 30, 1963, in Niagara Falls, N.Y. The original building, located at 430 Buffalo Avenue, was formerly the office of the Nabisco Shredded Wheat plant, which explains the College's quickly acquired nickname of "Nabisco Tech."

Today, NCCC has over 5,500 students enrolled in over 60 programs of study. Thousands of others take advantage of the College's extensive credit-free courses, short-term vocational programs, and many cultural and social events.

The mission of Niagara County Community College is to provide a teaching and learning environment dedicated to excellence. Niagara County Community College is committed to maintaining the hallmarks of student centered-ness, accessibility, comprehensiveness, collegiality, community partnership, and lifelong learning.

Our college nurtures and empowers its students in ways that recognize and value our common humanity as well as the richness of our diversity. NCCC offers high-quality academic programs leading to degrees and certificates which are supported by outstanding student services. NCCC provides a variety of cultural, social, and international experiences, as well as community education and workforce development that supports economic development that positively impacts the quality of life. The College operates through a collegial model of shared governance and is accountable to meet the highest standards of professionalism and integrity.
Benefits
The College provides a comprehensive benefits package to its full-time and unionized employees that vary among the unions and the administration. Benefits include health insurance; a Section 125 flex-spending account program; sick, vacation, personal, and compensatory time accruals; holidays; participation in one of the New York State Retirement Plans (the Teachers' Retirement System, the NYS Employees' Retirement System, or the Optional Retirement Program, which is a defined-benefit program through one or more of the following companies: TIAA-CREF, VALIC, MetLife, or Aetna).
Other benefits include extended sick leaves, bereavement leaves, child-rearing leaves, sabbaticals/educational leaves, time off for study, and professional development opportunities, among others.
Application Due Date: 2019-04-05
Job Start Date: 2019-05-06
Salary: $51300 - $69300
City: Sanborn
State/Province/Region: NY
Institution: Niagara County Community College
Reports To: Chief Information Oficer
Staff # Reporting to Position: 0
Reports In Office: Information Technology Services
---
Search for openings in IR, effectiveness, assessment, planning, and related fields at higher education institutions in the U.S. and abroad.
Job Board
Resources & Tools