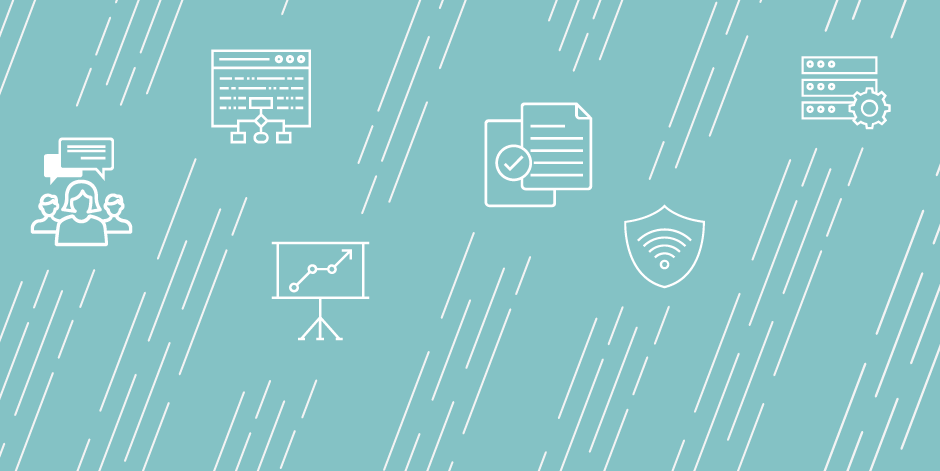 Senior Director of Academic Services
Application Procedure:
https://aacp.bamboohr.com/jobs/view.php?id=20
Job Duties
Position Description Summary:
The Senior Director of Academic Services is responsible for providing strategic direction for core institutional member benefits. The Senior Director accomplishes this by working with AACP members and staff to increase efficiency, relevance and meet identified member needs. The Senior Director leads the development and execution of the AACP priorities of Institutional Research and Effectiveness, Research and Graduate Affairs, the American Journal of Pharmaceutical Education (AJPE) and contributes to various governance activities of the Association.
This position is located at AACP headquarters in Arlington, VA and will require the successful incumbent to reside in the DC metro area.
Essential Functions/Tasks
 Academic Services: Leadership and Administration (70%)
Provide strategic direction to the core elements of Academic Services in Institutional Research and Effectiveness, Assessment & Accreditation Management System (AAMS), the Center for the Advancement of Pharmacy Education (CAPE), Research and Graduate Affairs, and AJPE.

Direct the assessment of institutional member benefits.

Evaluate and advocate for the needs of Academic Services staff.

Participate in the development of the framework and execution of the AACP priorities in alignment with the AACP strategic plan (Priority #5 and 7).

Provide expertise on assessment activities for the Association, including the development of outcomes and measures, data collection and analysis, presentation of findings and action plan implementation.  
Direct Internal Association Leadership (30%)
Participate in the AACP Senior Management Team in strategic decision-making related to operations, personnel, finances, policy and program development.

Demonstrate leadership in supervision, including performance goal development and evaluation, personal professional development, and employee accountability.

Serve as staff liaison to various Association committees and governance units, including the Institutional Research and Assessment Committee.

Serve as staff to ad hoc Association and Board of Directors subcommittees, taskforces, etc. as needed.

Participate in AJPE Editorial Team and Board meetings and serve as an advocate for the Journal.

Collaborate with staff colleagues on shared projects (e.g., grant proposals, original research, reports, program and project planning, agenda setting, etc.) and various working groups.

Prepare background and briefings for appropriate Board of Directors agenda items, committee charges, position papers, etc. and attend AACP Board of Directors and Strategic Planning Committee meetings.
Job Qualifications
Qualifications for this Position:
A minimum of 7 years of association management and/or faculty experience with preference for candidates in health professions or higher education.

A track record of quantitative or qualitative research required with knowledge of survey methodology preferred.

Graduate degree(s) that includes teaching experience/preparation preferred or equivalent experience.

Experience in academic program assessment and/or accreditation in higher education highly desired

Experience publishing in and reviewing for academic journals.

Ability to recruit qualified peer reviewers.

Experience developing and implementing editorial strategy.

Supervisory experience including: leading, managing, and working in teams.

Excellent oral, written, and interpersonal communication skills.

Familiarization with nonprofit association governance structures, policies and procedures.

Fluency in at least one statistical software package (e.g., SPSS, SAS, Stata, or R).

Strong level of experience in the use of various types of software for office use and education.
Institution Description
AACP Mission
Advance pharmacy education, research, scholarship, practice and service, in partnership with members and stakeholders, to improve health for all.
AACP Diversity Statement
AACP affirms its commitment to foster an inclusive community and leverage diversity of thought, background, perspective, and experience to advance pharmacy education and improve health.
AACP Vision
We envision a world of healthy people through the transformation of health professions education.
Application Due Date: 2019-05-31
Job Start Date: 2019-05-31
Salary: Dependent on qualifications and experience.
City: Arlington
State/Province/Region: VA
Institution: American Association of Colleges of Pharmacy
Reports To: N/A
Staff # Reporting to Position: 4
Reports In Office: N/A
---
Search for openings in IR, effectiveness, assessment, planning, and related fields at higher education institutions in the U.S. and abroad.
Job Board
Resources & Tools