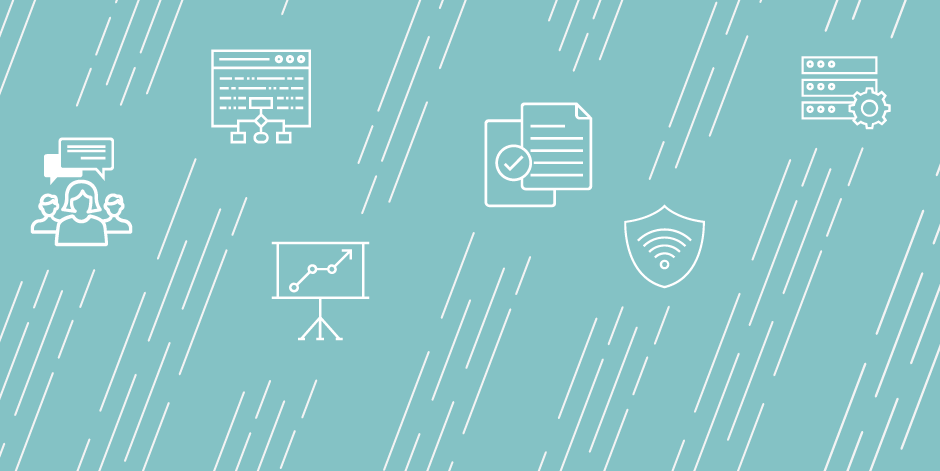 Business Intelligence Analyst
Application Procedure:
In order to apply, interested candidates must do so on-line at http://careers.ppcc.edu. For full consideration, all application materials must be received by 4:00 p.m. on Friday, February 22, 2019. Applications accepted until position is filled.
Job Duties
Essential Functions
Report Writing and Data Analysis
Work diplomatically with administrators, faculty and staff to determine report/dashboard requirements
Evaluate different approaches to meeting business requirements
Pull, clean, and format large amounts of data from multiple sources
Translate data needs into effective reports and dashboards
Test and modify reports/dashboards to ensure compliance with end-user specifications
Provide technical support for data issues or inquiries related to developed reports
Maintain documentation on all developed reports
Train end-users on how to access and use reports/dashboards in the COGNOS environment
Present reports and findings to a broad range of internal constituents
Stay current on the latest advances in reporting and data visualization
Conduct recurring and ad hoc studies using descriptive and inferential statistical analysis
Work with other departments to ensure data validity and integrity
Other duties as assigned
Regularly attend the IR Advisory Group meetings and COGNOS Report training opportunities
Collaborate with the Colorado Community College System Business Intelligence Team and IR Office in the development of system-wide reports and dashboards
Assist as needed with other IR/IE-related projects
Serve on task forces and project teams
Perform necessary administrative duties to ensure smooth operations of the IE Office
Job Qualifications
Minimum Qualifications
Bachelor's degree from a regionally accredited institution in Statistics, Mathematics, Computer Sciences, Computer Information Systems, Data Analytics or related fields
Two years of experience in report/dashboard development using relational databases
Experience in report/dashboard development using any reporting platform like MS SQL Server Reporting Services, COGNOS, QlikView, or MicroStrategy
Experience with relational database management systems
Proficiency using Microsoft Office and statistical software 
Preferred Qualifications
Master's degree from a regionally accredited institution in Statistics, Mathematics, Computer Sciences, Computer Information Systems, Data Analytics or related fields
Experience with Banner
Experience with COGNOS Report Studio and dashboard capabilities
Experience integrating visualization into a web-based platform
Work experience in a higher education environment
Experience with graphic design
Experience with a least one visualization software such as Tableau or Microsoft BI
Experience in conducting forecasting and predictive analytics
Knowledge, Skills, and Abilities 
Prioritize, manage and complete multiple projects simultaneously
Work both independently and collaboratively as part of a team
Adhere to college policies and procedures
Travel to multiple campuses to support department needs
Communicate complex information clearly and concisely to non-technical audiences verbally, graphically, and in written reports
Maintain accurate data reporting on projects with tight deadline
Handle sensitive information with complete confidentiality and professionalism
Strong SQL skills including the ability to create and modify complex SQL scripts
Advanced report/dashboard writing skills including creating joints, prompts, and calculated fields
Strong problem solving skills with the ability to identify and analyze problems and devise solutions
Strong organizational and time management skills with the ability to prioritize and manage multiple projects and tasks concurrently
Strong commitment to data quality
Strong focus on attention to detail in a highly analytical environment
Enthusiasm for helping end-users understand and use information  
Ability to take constructive feedback and work in an iterative fashion
Experience working with both technical and non-technical personnel at various levels in an organization
Demonstrated understanding of the concepts of diversity and multiculturalism and their application in the workplace.
Application Due Date: 2019-04-15
Job Start Date: 2019-05-01
Salary: $60000 - $62000
City: Colorado Springs
State/Province/Region: CO
Institution: Pikes Peak Community College
Reports To: Executive Director of Institutional Effectiveness
Staff # Reporting to Position: 0
Reports In Office: Institutional Effectiveness
---
Search for openings in IR, effectiveness, assessment, planning, and related fields at higher education institutions in the U.S. and abroad.
Job Board
Resources & Tools