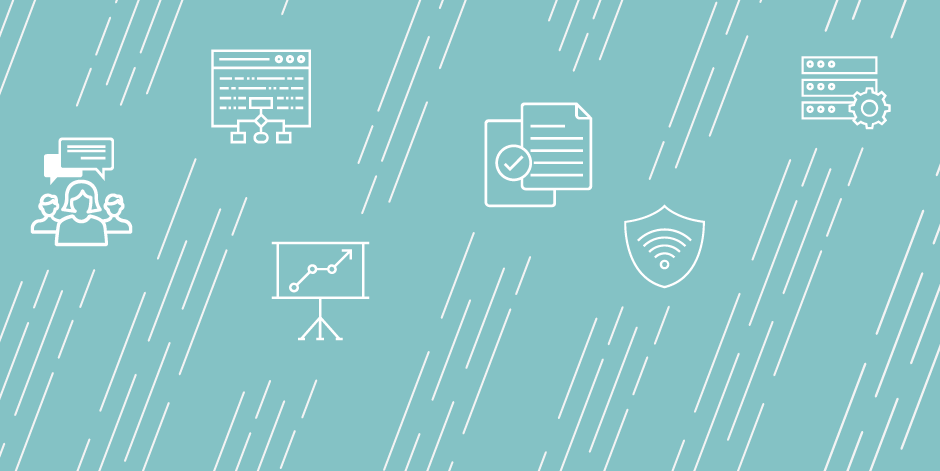 Job Duties
The Research Associate I will help support the Office of Assessment and Institutional Research with assessment and evaluation that contributes to evidence-based data collection and analysis that fosters institutional effectiveness.


ESSENTIAL FUNCTIONS:
This information is intended to be a descriptive of the key responsibilities of the position.  The list of essential functions below does not identify all duties performed by any single incumbent in this position. Working under the direct supervision of the Director of Assessment and Institutional Research will perform the following duties:
Surveys
Oversee survey guide data collection and submission
Support survey administration, data collection, analysis, and reporting
Develop survey instruments
Assessment
Support

reaffirmation/reaccreditation

activities
Support assessment activities and data collection
Evaluation
Support evaluation studies and reporting
Data Management
Construct data files (create or enter data, import and export data)   
Build data files (match and merge data)
Archive data files (build data warehouses in order to analyze adhoc and/or longitudinal data)
Course Evaluations
Monitor course evaluation related activities
Reporting:
Assist with generating various reports that may include tables, charts, and graphs to summarize data findings (e.g. descriptive statistics)
Assist with developing executive summaries and reports on various assessment, evaluation, and analytical studies
Design templates for reporting purposes to communicate to both internal and external constituencies
Perform research:
Literature Reviews
Build resource libraries (e.g. Assessment, Evaluation, Retention/Graduation Trends, Ranking Trends)
Research designs and methodological approaches
Environmental Scan
Job Qualifications
REQUIRED KNOWLEDGE, SKILLS, ABILITIES:  
Individuals must possess knowledge, skills and abilities to successfully perform the essential functions of the position or be able to explain or demonstrate how the essential functions will be performed, with or without reasonable accommodation, using some other combination of skills and abilities.
Ability to use statistical software (i.e., SPSS)

Data analysis using statistical techniques and software.

Data management (e.g. data entry, creation of data files, data extraction, construct databases).
Proficient in Microsoft Office Suite
Experience in using survey software (i.e., Qualtrics or Survey Monkey)
Ability to prioritize and maintain

multiple

project deadlines.
Reporting data and research in a meaningful and digestible format.
Conducting research in a higher education setting.
Ability to work with minimal supervision.
EDUCATION & EXPERIENCE:
Bachelor's degree required, Master's degree preferred in the social sciences, statistics, higher education, and/or related disciplines or any combination of education and experience that provides the required knowledge, skills and abilities.
Institution Description
Mission
The mission of Scripps College is "to educate women to develop their intellects and talents through active participation in a community of scholars, so that as graduates they may contribute to society through public and private lives of leadership, service, integrity, and creativity."
About
Scripps offers a rigorous interdisciplinary curriculum, a robust intellectual community, a commitment to diversity and inclusion, and a rich residential experience designed to shape the next generation of leaders. Scripps College is a member of The Claremont Colleges. While the College is an independent institution with its own student body, faculty, campus, and distinctive mission and identity. Together, the schools in the consortium form a rich intellectual network with myriad benefits for students, faculty, and staff: joint academic programs, cross-registration in courses, a two-million-volume library, student bookstore, health and counseling services, chaplains offices, and recreational facilities, among others. 



Benefits
This is a regular, full-time, benefits-eligible, non-exempt position.
Application Due Date: 2019-04-14
Job Start Date: 2019-05-06
Salary: $36200 - $38400
City: Claremont
State/Province/Region: CA
Institution: Scripps College
Remote Work: Does not work remotely
Reports To: Director
Staff # Reporting to Position: 0
Reports In Office: Assessment and Institutional Research
---
Search for openings in IR, effectiveness, assessment, planning, and related fields at higher education institutions in the U.S. and abroad.
Job Board
Resources & Tools