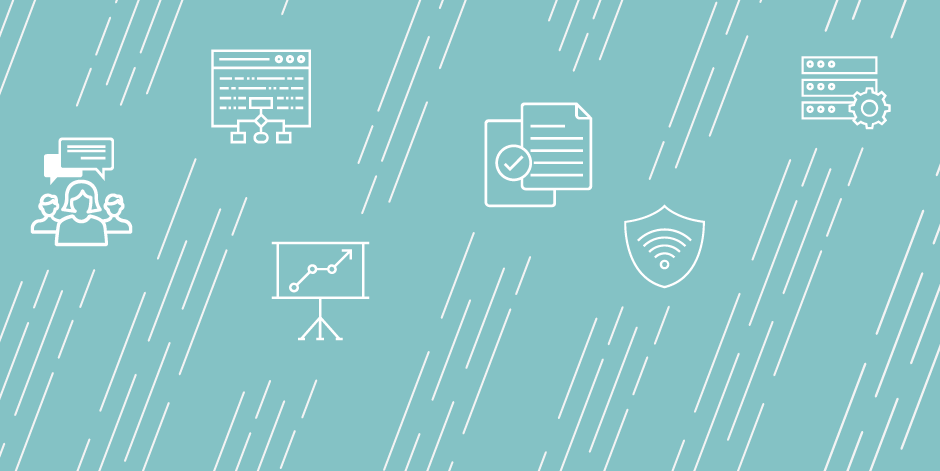 Associate Director of Institutional Research
Job Duties
Works with individuals and offices across the University in various capacities to support data management and analysis and internal and external reporting and to develop a reliable and effective data environment for decision support.  Represents the Office on various University and external committees.  Responsible for hiring/firing recommendations of any staff/student employees.
Carries out mandatory and ad hoc external reporting such as, but not limited to, IPEDS, HEI, and HLC and responses to various external surveys (e.g., US News).
Works with analysts to create and update routine reports (e.g., Fact Book), respond to ad hoc requests from across the University, and assist clients with the interpretation and implications of the information provided. Continue to broaden collaboration in reporting and analytics across University offices and campuses.
Works collaboratively with various individuals and offices to continue to refine the University's data visualization/business intelligence capabilities.
Monitors data integrity; develop and deliver training for users of reports and analytics; work collaboratively to develop, update, and enforce data standards, definitions, and reporting practices; support institutional data literacy across the University.
Directly supervises staff members and student employees within the Office.
Represents the Office on various University and external committees.
Provides leadership for the Office in the absence of the Assistant Provost.
Participates in ongoing professional development.
Job Qualifications
Required:
Master's degree
Minimum of five years' experience in a university office of institutional research or similar office.  Experience may be gained during completion of graduate program
Experience with reporting and analysis in a university ERP environment using business intelligence tools
Ability to gather user requirements and design specifications for reporting needs
Excellent organizational and communication skills (both verbal and written), including the ability to manage multiple tasks, to function independently, and to work with a variety of constituencies
Demonstrated experience with data query/visualization/business intelligence tools
Experience in converting university data into formats useful to institutional leaders
Experience with supervision of unclassified staff
Preferred: 
Minimum of five years professional experience with any of the following: working in an Ellucian Banner environment, working with Oracle Business Intelligence Enterprise Edition (OBIEE), working with Tableau, or demonstrated familiarity with the Ohio Higher Education Information (HEI) System.
Institution Description
Miami University is a public university with a residential main campus in Oxford, Ohio (35 miles north of Cincinnati) and regional locations that include Hamilton, Middletown, and West Chester, Ohio and the European Center in Luxembourg. Founded in 1809, Miami's name reflects the history of the Native American tribe who once lived in the Miami Valley region of Ohio. Miami maintains strong ties with the Miami Tribe, now located in Oklahoma, and with the Myaamia Center, a cultural and research center, in Oxford. Miami faculty members are dedicated to learning and discovery. A liberal education core provides the foundation for the more specialized studies of the majors. Immersing students in both academic and co-curricular experiences has enabled Miami to achieve a top-tier national ranking among universities that provide the best student outcomes. On the Oxford campus, Miami offers bachelor's degrees in over 120 areas of study. Graduate students choose from more than 70 master's and doctoral degree programs. Several associate's degrees as well as bachelor's degrees are also offered through study at the regional locations. Based on Fall 2018 enrollment, 17,327 undergraduates and 2,425 graduate students study on the Oxford campus. Regional campuses in Hamilton, Middletown, and West Chester enroll 4,664 combined.
Application Due Date: 2019-04-09
Job Start Date: 2019-05-28
Salary: $68000 - $80000
City: Oxford
State/Province/Region: OH
Institution: Miami University
Reports To: Assistant Provost for Institutional Research and Effectiveness
Staff # Reporting to Position: 2
Reports In Office: Institutional Research and Effectiveness
---
Search for openings in IR, effectiveness, assessment, planning, and related fields at higher education institutions in the U.S. and abroad.
Job Board
Resources & Tools