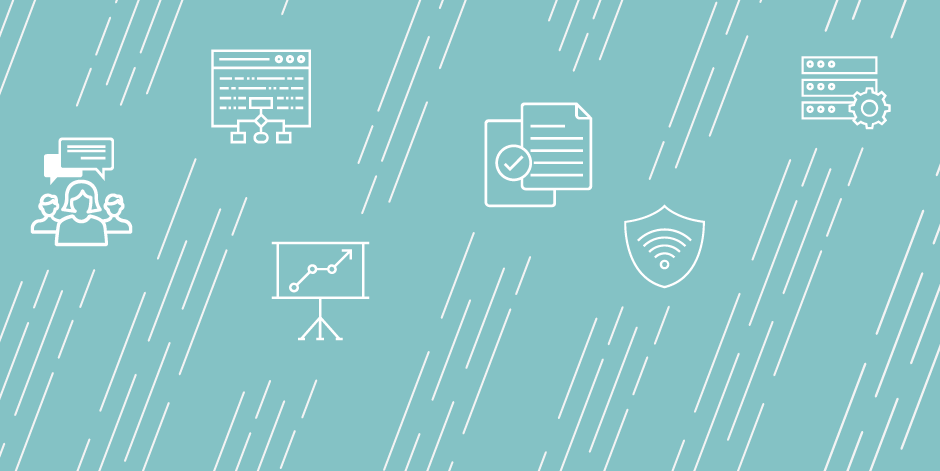 Application Procedure:
How to Apply
Please submit your cover letter and resume as a single attachment when applying.
JOB REF ID: #26592
https://jobs.berkeley.edu/
Job Duties
Responsibilities
 
• Applies technical expertise and business analysis concepts to identify, evaluate and define complex systems scope and objectives through research and fact-finding combined with an understanding of applicable business processes, cycles, and industry requirements. 
• Formulates techniques for quality data collection to ensure adequacy, accuracy, and integrity of data
• Creates and updates reports, dashboards and other data reporting sources and metrics as directed by CMG leadership team .  
• Troubleshoots data-related problems and assists with reporting needs and data extraction as required
• Drives process for gathering, reviewing, and validating all data submitted to external rankings organizations and media outlets as required 
• Owns process for gathering and updating data related to employment reporting and student engagement scorecard
• Provides user support and training on new applications. 

Career Development
• work on special programs as assigned
• attend classes which will enhance expertise in job areas
• serve on departmental and campus-wide committees as appropriate
• participate in activities that enhance the campus community and/or larger community to further University service
Job Qualifications
Required Qualifications
 
• Requires thorough knowledge of business analysis function.
• Experience in the following processes: building reports and dashboards in Salesforce; building and displaying data in Microsoft Power BI, providing data visualizations in Google Slides and MS PowerPoint
• Strong quantitative skills and proficiency with MS Excel & MS SQL Server.
• Experience in relational database language such as SQL
• Superior analytical abilities and the ability to form key, succinct insights and recommendations from comprehensive analyses involving large amounts of data.
• Strong problem-solving skills
• Proficient at translating technical concepts for non-technical audiences
• Sufficient awareness of Diversity, Equity & Inclusion norms and language to ensure that outputs and reports are respectful of all and accessible by all, and these norms are promoted through Analyst's work

Education/Training:
• Bachelors degree in related area and/or equivalent experience/training
• 1-3 years of analytical or database management work experience



Conviction History Background
 
This is a designated position requiring fingerprinting and a background check due to the nature of the job responsibilities.  Berkeley does hire people with conviction histories and reviews information received in the context of the job responsibilities.    The University reserves the right to make employment contingent upon successful completion of the background check.

 
Equal Employment Opportunity
 
The University of California is an Equal Opportunity/Affirmative Action Employer. All qualified applicants will receive consideration for employment without regard to race, color, religion, sex, sexual orientation, gender identity, national origin, disability, or protected veteran status. For more information about your rights as an applicant see: http://www.eeoc.gov/employers/upload/poster_screen_reader_optimized.pdf
For the complete University of California nondiscrimination and affirmative action policy see:
http://policy.ucop.edu/doc/4000376/NondiscrimAffirmAct
Institution Description
About Berkeley
 
The University of California, Berkeley, is one of the world's most iconic teaching and research institutions. Since 1868, Berkeley has fueled a perpetual renaissance, generating unparalleled intellectual, economic and social value in California, the United States and the world. Berkeley's culture of openness, freedom and acceptance—academic and artistic, political and cultural—make it a very special place for students, faculty and staff.

Berkeley is committed to hiring and developing staff who want to work in a high performing culture that supports the outstanding work of our faculty and students. In deciding whether to apply for a staff position at Berkeley, candidates are strongly encouraged to consider the alignment of the Berkeley Workplace Culture with their potential for success at http://jobs.berkeley.edu/why-berkeley.html.
 
Departmental Overview
 
The Haas School of Business develops path bending leaders - individuals who redefine how we do business.  Berkeley-Haas, the second oldest business school in the United States, educates 2,200 students each year in six degree-granting programs, and hundreds more through executive education programs.  A team of 300 staff members support these students, faculty and alumni through work in areas that include Admissions, Student Services, Career Management, Administration, Development and Alumni Relations.  

Berkeley-Haas offers opportunities to champion new ideas, collaborate across boundaries, and learn continually.  Our culture is captured by Four Defining Principles (Question the Status Quo, Confidence Without Attitude, Students Always and Beyond Yourself) that distinguish Berkeley-Haas as a place to learn—and a place to work. 

To learn more about the Haas School visit: http://www.haas.berkeley.edu/haas/about/employment.html
Benefits
Salary & Benefits
 
This is an exempt, monthly paid position.  Annual salary is commensurate with experience within the range $61,600-$91,600.

For information on the comprehensive benefits package offered by the University visit: 

http://ucnet.universityofcalifornia.edu/compensation-and-benefits/index.html


Other Information
 
This position is a 2-year Contract (temporary) role at 100% time (40-hours a week).  This position offers full UC Benefits, including vacation & sick leave accrual, medical, dental and vision.

Application Due Date: 2019-04-05
Job Start Date: 2019-06-03
Salary: $61600 - $91600
City: Berkeley
State/Province/Region: CA
Institution: UC Berkeley Haas
Reports To: Director of Operations, Data & Technology
Staff # Reporting to Position: 0
Reports In Office: UC Berkeley Haas Career Management Group
---
Search for openings in IR, effectiveness, assessment, planning, and related fields at higher education institutions in the U.S. and abroad.
Job Board
Resources & Tools