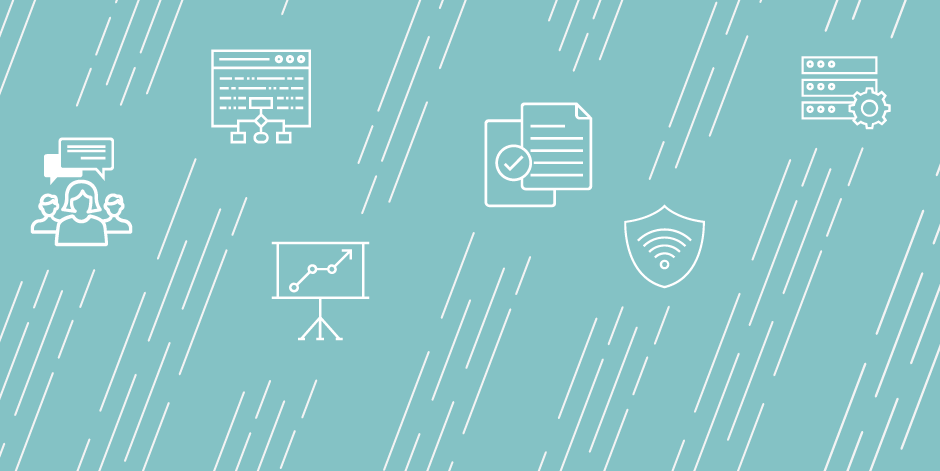 Application Procedure:
Please apply by email to Erin Barber (erin@nchems.org) and include the following:
Letter describing how you meet the requirements of the position, addressed to Erin Barber, Director of Administration, NCHEMS, 3035 Center Green Drive, Suite 150, Boulder, CO 80301.
Resume or curriculum vitae.
Names and contact information of three academic or professional references.
(References will not be contacted until you have given permission for us to do so.)
Applications will be accepted until the position is filled, but full consideration will be given to those received by April 10, 2019. NCHEMS is committed to creating a diverse environment and is proud to be an equal opportunity employer.
Job Duties
Provide primary data support for an externally funded effort to improve how developmental education is provided in postsecondary education institutions, including full participation as part of that project team. (Approximately 50-75% of the position will be devoted to this activity.)
Construct, manage, and query large datasets drawn from multiple sources to generate new knowledge about policies and practices in postsecondary education.
Build interactive data modeling and visualization tools.
Provide support for the development of reports and presentations.
Ensure the highest standard for data quality and integrity in all aspects of data-related work.
Ensure performance, integrity, and security of multiple datasets.
Document all elements of methods adopted in data sourcing, management, and analysis.
Positively represent NCHEMS by building relationships and working successfully with a diverse group of external partners
Assist in the development of proposals and prospective projects seeking external funding.
Be able to travel out-of-state depending on project demands. Anticipated travel expectations are approximately 5-10%. Additionally, be able to attend off-site but in-state meetings as needed.
Assist with document review and qualitative research and analysis activities on an as-needed basis.
Job Qualifications
Required Qualifications
Ability to manage and query large datasets, and to analyze and interpret results, using software tools such as Microsoft Excel, Access, or the like, and statistical programs such as STATA, SPSS, R, or SAS.
Experience in successfully building data modeling and visualization tools and proficiency with data visualization tools, such as Tableau.
Customer-service driven communication skills and experience conveying technical information for non-technical audiences.
Considerable attention to detail.
Experience writing data manuals, codebooks, or other means of data documentation.
Ability to work independently and prioritize multiple projects and tasks. 
Preferred Qualifications
Experience working with data relevant for postsecondary education analysis (e.g. IPEDS, Census, BLS, student record-level data).
Advanced data modeling, analysis, and visualization capabilities
Institution Description
The National Center for Higher Education Management Systems (NCHEMS) is a private nonprofit (501)(c)(3)organization whose mission is to improve strategic decision making in higher education for states and institutions in the United States and abroad.
The NCHEMS Information Center for State Higher Education Policymaking and Analysis (The Information Center) provides state policymakers and analysts' timely and accurate data and information that are useful in making sound higher education policy decisions. The Information Center is a comprehensive "one-stop-shop" for state-level higher education data and information. To that end, NCHEMS has become the acknowledged national leader in converting data into information that supports strategic decision-making.
Beyond technical capacity associated with data analysis and presentation, NCHEMS has developed considerable expertise in helping decision-makers use this information in making strategic level decisions. The areas of particular expertise are:
Strategic planning (environmental scans are a component of this activity)
Finance and resource allocation/institutional productivity
Outcomes assessment and quality assurance
Institutional and state-level governance of higher education
Alternative modes of educational delivery – online, competency-based, etc.
Higher education/workforce alignment
Benefits
NCHEMS provides generous benefits, including Medical, Dental, and Life Insurance. The organization also pays into a Health Reimbursement Account (HRA) and a TIAA retirement plan. NCHEMS employees enjoy 12 paid holidays (10 standard and 2 floating), vacation leave, and sick leave.
Application Due Date: 2019-04-10
Job Start Date: 2019-06-03
Salary: Dependent on qualifications and experience.
City: Boulder
State/Province/Region: CO
Institution: National Center for Higher Education Management Systems (NCHEMS)
Reports To: Vice President
Staff # Reporting to Position: 0
Reports In Office: NCHEMS
---
Search for openings in IR, effectiveness, assessment, planning, and related fields at higher education institutions in the U.S. and abroad.
Job Board
Resources & Tools