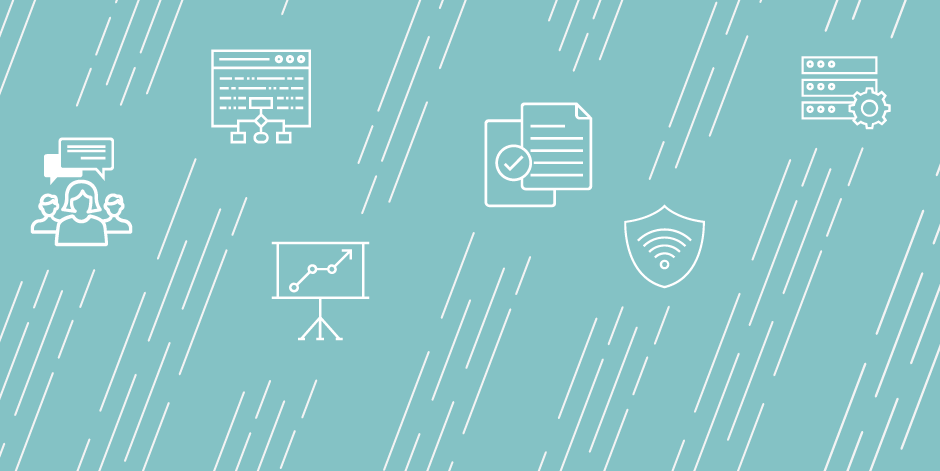 Supervisory Statistician (Education), GS-1530-15, (DE)
Application Procedure:
We encourage you to read this entire vacancy announcement prior to submitting your application. Please visit https://www.usajobs.gov/GetJob/ViewDetails/528347600 for full details.

APPLICATION LIMIT: This vacancy announcement is limited to the first 50 applications received and will close at 11:59PM Eastern Time on the day that we receive the 50th application, or at 11:59PM Eastern Time on the listed closing date, whichever occurs first.  
Job Duties
As a Supervisory Statistician (Education), GS-1530-15, you will be responsible for:
• Leading and managing a team of content and technical experts in the evaluation, assessment and improvement of programs and systems to collect data from administrative records on education; formulate standards and approaches for the evaluation and measurement of programs and activities; plan and direct the work of Branch staff to define, collect, validate, and use data to report on current conditions of education.    
• Serving as an advisor to senior staff within NCES and ED on alternative means to meet information requirements that control cost, minimize burden on the field within operational timelines and allocated resources.    
• Identifying and leading efforts to improve upon the timeliness, quality and accessibility of publicly accessible reports and data on the condition of education. 
Job Qualifications
Minimum Qualification Requirements:
One year of specialized experience equivalent to at least the next lower grade level in federal service that has equipped you with the particular knowledge, skills, and abilities to perform successfully the duties of the position.



Basic Experience Requirements:
A.  Degree: that included 15 semester hours in statistics (or in mathematics and statistics, provided at least 6 semester hours were in statistics), and 9 additional semester hours in one or more of the following: physical or biological sciences, medicine, education, or engineering; or in the social sciences including demography, history, economics, social welfare, geography, international relations, social or cultural anthropology, health sociology, political science, public administration, psychology, etc. Credit toward meeting statistical course requirements should be given for courses in which 50 percent of the course content appears to be statistical methods, e.g., courses that included studies in research methods in psychology or economics such as tests and measurements or business cycles, or courses in methods of processing mass statistical data such as tabulating methods or electronic data processing.
OR
B.  Combination of education and experience -- courses as shown in A above, plus appropriate experience or additional education. The experience should have included a full range of professional statistical work such as (a) sampling, (b) collecting, computing, and analyzing statistical data, and (c) applying statistical techniques such as measurement of central tendency, dispersion, skewness, sampling error, simple and multiple correlation, analysis of variance, and tests of significance.
Institution Description
The U.S. Department of Education (ED) is looking for the best and brightest to ensure equal access to education and to promote educational excellence throughout the nation.  If you are a highly-motivated, creative individual who would like to work for an agency that establishes policies on federal financial aid for education, distributes as well as monitors those funds; collects data on Americas schools and disseminates research; focuses national attention on key educational issues; and prohibits discrimination and ensures equal access to education, ED is the place for you!

This position is located within the U.S. Department of Education (ED), Administrative Data Division, Postsecondary Branch in the National Center for Education Statistics (NCES), Institute of Education Sciences (IES).  The Postsecondary Branch Oversees the planning, design, operations, statistical analysis, reporting and dissemination for postsecondary administrative data collections and ensures that statistical quality and confidentiality are maintained.



Benefits
A career with the U.S. Government provides employees with a comprehensive benefits package. As a federal employee, you and your family will have access to a range of benefits that are designed to make your federal career very rewarding. Learn more about federal benefits.
ED is a great place to work. We offer a comprehensive benefits package, including paid vacation and sick leave, federal holidays, health and life insurance, and participation in the Federal Employees Retirement System (FERS), including the Thrift Savings Plan (TSP). For more information about the many benefits available to Federal employees, please visit: 
https://www.usajobs.gov/Help/working-in-government/benefits/

As an ED employee, you will also benefit from our family-friendly work environment. As part of our commitment to maintain a productive balance between work and home, we offer excused leave for Parent/Teacher Conferences (3 hours); excused leave for annual health screenings (4 hours); and matching leave for community volunteer service. Other flexibilities that may be available to you include telework and alternative work schedules.
Application Due Date: 2019-04-04
Job Start Date: 2019-07-04
Salary: $134789 - $164200
City: Washington, DC
State/Province/Region: DC
Institution: Department of Education/Institute of Education Sciences
Reports To: N/A
Staff # Reporting to Position: 4
Reports In Office: Department of Education/Institute of Education Sciences
---
Search for openings in IR, effectiveness, assessment, planning, and related fields at higher education institutions in the U.S. and abroad.
Job Board
Resources & Tools