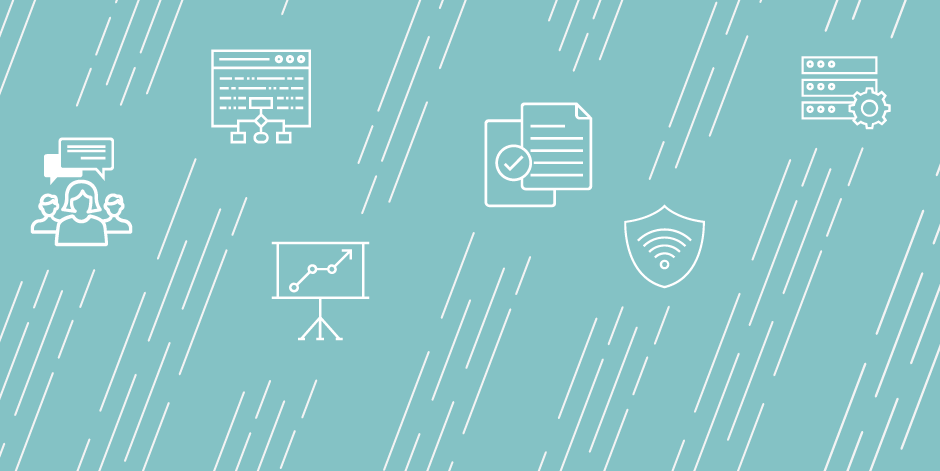 Application Procedure:
Application Instructions:
TO APPLY: Please complete our online application by clicking on the "Apply" button. Screening will begin with completed applications received by April 04, 2019, and will continue until the position is filled.
VACANCY REQUIRES: 1) A completed Bristol Community College Employment Application. Incomplete applications, including comments such as "See Resume," will not be accepted. 2) A current resume. 3) A cover letter that demonstrates how your skills and experience meet the desired and required qualifications of the position (not limited in length). 4) As needed, the hired candidate must supply official transcripts and/or certifications. Transcripts must include your name and degrees conferred.
All candidates must have legal authorization to work in the United States. Bristol Community College is not sponsoring H1B Visa.
Pre-Employment Background check, including Criminal History will be conducted for all positions.
Candidacy for this position may be screened out, if there are apparent mistakes in your cover letter, resume, employment application or failure to follow application instructions.
Bristol Community College is an Equal Opportunity and Affirmative Action Employer.
Bristol Community College changes the world by changing lives, learner by learner.
Job Duties
Job Description:
STATEMENT OF DUTIES:
The Research Analyst will compile, analyze, and report data extracted from Bristol's information systems. This individual will be responsible for preparing presentations and visualizations to communicate research findings to the College community.
SUPERVISION RECEIVED: Reports to the Director of Institutional Research, Planning & Assessment. 
DUTIES AND RESPONSIBILITIES:
Collaborate with Information Technology Services (ITS) and Institutional Research, Planning & Assessment (IR) to create, maintain, and enhance Banner and Argos reports to ensure the integrity of college information.
Write queries in SPSS and/or SQL for data extraction, analysis, and management.
Conduct statistical analyses, using knowledge of quantitative and qualitative research methods.
Serve as a member of the data governance team to enhance existing reports, design new reports, and fulfill requests from college administrative and academic offices.
Update, verify, and manage raw data and multiple ongoing databases used for Institutional Research's state, regional, and federal reporting (e.g. HEIRS, IPEDS, NECHE).
Submit IR-related reports to and receive reports from the National Student Clearinghouse.
Generate, analyze, and distribute Labor Market Information (LMI).
Assist in the development of a data warehouse and support training activities related to the use of the data warehouse and other reporting tools.
Create surveys using online software for IR and other areas as needed.
Serve as the administrator of the College's Institutional Review Board (IRB).
Develop and maintain documentation of systems and procedures.
Maintain confidentiality surrounding information accessed, stored, or processed.
Performs other related duties as assigned.
Job Qualifications
Requirements:
REQUIRED QUALIFICATIONS:
Bachelor's degree in social or behavioral science, education, public policy, or related field.
Three to five years of professional experience working in institutional research, social science research, or higher education.
Demonstrated experience creating queries for reports.
Understanding of and experience with relational databases.
Demonstrated experience Microsoft Office 365, particularly Excel, Word, and PowerPoint.
Demonstrated ability to combine multiple data sources to produce analytical datasets.
Demonstrated ability with statistical software packages (e.g. SPSS) and experience with descriptive statistics.
Proven ability to handle multiple tasks and meet deadlines.
Excellent verbal and written communication skills.
Strong attention to detail.
Reliable transportation required in order to travel to and from the Bristol campuses.
The ability to work effectively with a diverse faculty, staff, and student body.
PREFERRED QUALIFICATIONS: 
Master's Degree in a related field.
Experience with Tableau or other data visualization software.
Experience in an institutional research office at a community college or four-year institution.
Ability to speak a language in addition to English.
Institution Description
Bristol Community College has core values rooted in student success and lifelong learning. For more than 50 years, Bristol Community College has served as a leading resource for education and workforce development in the region.
The college offers a rich variety of degree, certificate, and training programs along with flexible online offerings that lead to an associate degree, a career-ready certificate, or the ability to transfer to baccalaureate colleges throughout the state and country. The Center for Workforce and Community Education provides customized training for businesses and the community. The college also strives to put the needs of learners first with support services and career advancement opportunities that lead to student success by reducing barriers to educational access.
With locations in Attleboro, Fall River, New Bedford, and Taunton, Bristol Community College is nestled in charming Southeastern Massachusetts - a great place to learn, grow, live and work. From city life to seaside, Bristol Community College locations are in close proximity to bustling metro areas such as Boston and Providence and centrally located to the spectacular beaches and coastline of Cape Cod, Newport, Nantucket, Martha's Vineyard, and Block Island. The area is also home to fine dining, thriving historic districts, and a short commute to New England ski areas.
The College annually serves more than 11,000 credit students and 18,000 students who participate in noncredit activities. Bristol Community College is one of the largest employers in the region and is dedicated to fostering an inclusive environment with a rich diversity of beliefs, cultures, languages, abilities, and lifestyles. Committed to enriching its educational experience through a supportive community, Bristol Community College actively encourages candidates of all backgrounds to apply and achieve our vision to change the world by changing lives, learner by learner. Bristol Community College is a public community college accredited by the New England Association of Schools and Colleges (NEASC). www.BristolCC.edu
Benefits
POSITION STATUS:  This is a full-time, non-unit position with benefits.
Application Due Date: 2019-04-04
Job Start Date: 2019-05-04
Salary: $55000 - $65000
City: Fall River
State/Province/Region: MA
Institution: Bristol Community College
Reports To: Director
Staff # Reporting to Position: 0
Reports In Office: Institutional Research, Planning & Assessment
---
Search for openings in IR, effectiveness, assessment, planning, and related fields at higher education institutions in the U.S. and abroad.
Job Board
Resources & Tools