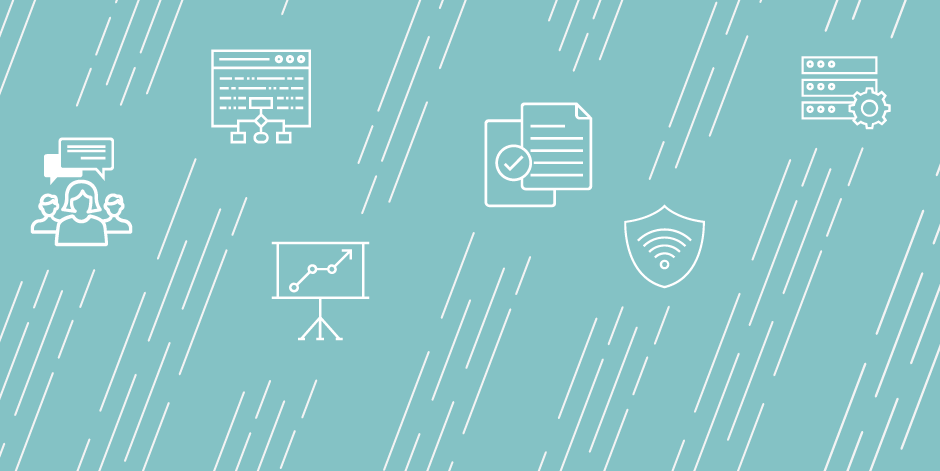 Application Procedure:
Apply at: http://jobs.ncat.edu/postings/17581
You must complete and submit an electronic application for employment to be considered. Resumes will not be accepted in lieu of completing an electronic application.
Applicants seeking Veteran's Preference must attach a DD 214 form. Certificate of Release or Discharge from Active Duty with your application during the process of applying to the job posting.
Final candidates are subject to criminal and sex offender background checks.
North Carolina A&T State University participates in E-Verify. Federal law requires all employers to verify the identity and employment eligibility of all persons hired to work in the United States.
Job Duties
Data Quality and Analysis

Data management and data quality control: Ensure that the use of data through reports and analysis is accurate. Identify and take action to correct inconsistencies in the data. Duty requires strong data management skills, experience with Banner HR module, and data query/manipulation tools (WebFocus, SAS).
Faculty activity reporting: Maintain Digital Measures platform and make sure it is updated with accurate data in a timely manner.
Data analysis and research: Conduct analysis to help inform decision-making processes at various levels, using appropriate analytical methods. Duty requires background in analytics and experience with data analysis software packages (SPSS, SAS).
Reporting, program review, and SACSCOC accreditation support: Complete external surveys, handle ad-hoc data requests, provide reports and analysis to support program review and accreditation.
The main focus of this position is HR data. However, the incumbent is expected to develop familiarity with and understanding of student data and financial aid data as part of professional development.
Keep current with institutional research professional standards and practices.
Complete any other tasks as assigned.

Project Management

Create project scope, ensuring timeline and specifications are met for assigned data projects.
Assure that policies and procedures related to data security are strictly enforced.
Document work processes, analytical findings, and finalize results clearly.
Job Qualifications
Minimum Required Education & Experience

Master's Degree in a related field or Bachelor's degree with nine credit hours in programming and 1-2 years of experience in business application consulting or development; or equivalent combination of training and experience.
All degrees must be received from appropriately accredited institutions.

Preferred Skills & Abilities

Strong data management skills, experience with Banner HR module and data query/manipulation tools (WebFocus, SAS).
Analytical skill set and experience with data analysis software packages (SPSS, SAS).
Experience with faculty activity reporting platform (Digital Measures).
Experience with major survey reports (IPEDS, AAUP, CUPA, US News & World Report, CSRDE) and SACSCOC accreditation.
Working knowledge of the UNC System's HR Data Mart.
Excellent oral and written communications skills, as well as attention to detail.
Self-starter and motivated individual.
One or more years of experience working in an Institutional Research office.
Institution Description
The Office of Strategic Planning and Institutional Effectiveness (OSPIE) fosters student success and the University's effectiveness by facilitating evidence-based decision making. OSPIE serves as the primary source of official data reported from all major administrative systems across the University, conducts objective research and analysis for decision makers, prepared reports that improve understanding of institutional and program performance, builds data collections, facilitates access to institutional data and advocates for data quality and integrity. OSPIE supports student learning assessment, the development and evaluation of academic programs and administrative functions, and institutional and program accreditation.
Benefits
Salary is commensurate with experience. 
This is a state position.  We do not offer H-1B or green card sponsorship.
Application Due Date: 2019-04-15
Job Start Date: 2019-05-01
Salary: Dependent on qualifications and experience.
City: Greensboro
State/Province/Region: NC
Institution: North Carolina A&T State University
Reports To: Director of Analytics
Staff # Reporting to Position: 0
Reports In Office: Office of Strategic Planning and Institutional Effectiveness
---
Search for openings in IR, effectiveness, assessment, planning, and related fields at higher education institutions in the U.S. and abroad.
Job Board
Resources & Tools