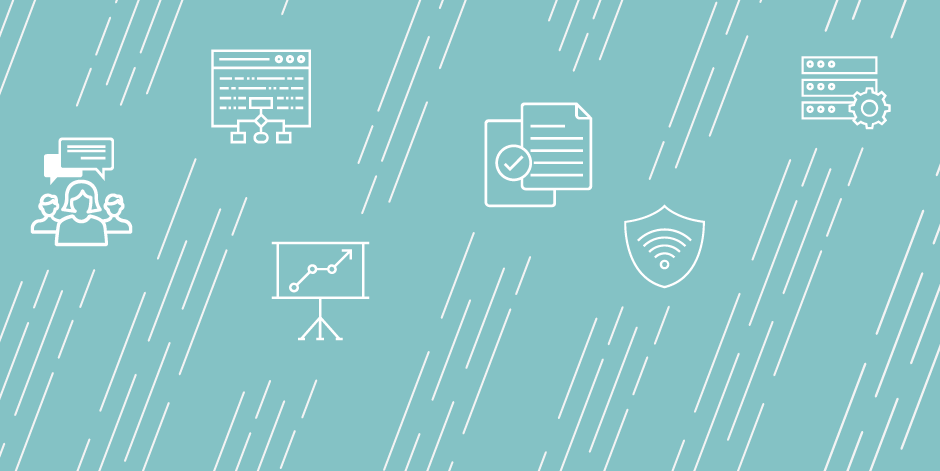 Asst. Director of Official Reporting
Job Duties
Leadership (40%)
Supervises the Official Reporting team. Ensures hiring, evaluation, and mentoring activities are completed according to University procedure and deadline.
Works collaboratively with the Assistant Directors for Data Management, Academic Data Analytics, and Administrative Data Analytics to complete data projects, assign resources, create consistent documentation, ensure adherence to data management principles, etc.
May represent the office in university meetings, conferences or professional organizations related to administrative data analysis, taking a leadership role where appropriate. May attend executive level team meetings to provide leadership information or to design new data models to assist in identifying a solution or providing insight to strategic planning.
Manages data requests and assigns requests to team members.
Official Reporting (55%)
Keeps apprised of national, state, and educational trends/issues, communicating changes with senior leadership and taking action as appropriate.
Monitors university data trends and informs senior leadership of major changes that could impact the institutions ranking, public perception, etc.
Prepares state, federal and university reports and data requests, according to documented requirements ensuring accuracy and timeliness (e.g. Integrated Postsecondary Education Data System, Kansas Postsecondary Database, etc.)
Ensures key metrics regarding the profile of the institution are compiled and published (i.e. university profiles or fact book).
Monitors the overall integrity of data, complying with state and federal requirements and taking appropriate steps to correct data discrepancies when noted.
Conceptualizes, develops, and implements analyses as needed by senior leadership of the university and various office constituencies.
Serves as an authority on the availability of external data sets and their applicability to internal analysis.
Works with IR officers at other AAU institutions to accomplish the goals of the AAU Data Exchange (AAUDE) and other AAU constituent groups.
Other – 5%
Other duties as assigned.
Job Qualifications
Required Qualifications
Bachelor's degree in a related field plus 3 years of relevant experience in data analysis, quantitative research methods, or statistical analysis.
2 years of supervisory experience.
2 years of experience in an institutional research setting at a university.
2 years of experience analyzing and preparing datasets for IPEDS, the Common Data Set, and other required official university reporting.
Strong written and verbal communication skills as demonstrated by application materials, interview, and professional references.
Preferred Qualifications
Experience using statistical analysis software such as SAS, SPSS, or STATA. High-level of proficiency with SAS highly preferred.
Master's Degree in Statistics, Mathematics, Data Science, Social Sciences, or closely related field
Excellent interpersonal skills
Institution Description
The University of Kansas seeks an Assistant Director to lead the Official Reporting unit. Reporting to the Chief Data Officer within the Analytics and Institutional Research office, this position will oversee official reporting to all external entities including the Kansas Board of Regents, the Association of American Universities, federal agencies, and many more.
The leader of this unit will manage a dynamic team of analytical staff responsible for compiling and analyzing data for external reports. In addition, the team must ensure data is compiled to accurately profile the institution to the public. External reporting includes, but is not limited to: IPEDS, the AAU Data Exchange, data sharing/reciprocity agreements, college guides, etc.
The successful incumbent will have strong communication and collaboration skills to work with subject matter experts across all campus-wide systems and related leadership staff to ensure data accuracy and contextual understanding for critical reports that are often used to rank the university and its programs.
The University of Kansas is especially interested in candidates who have professional experience working with a wide constituency and are conscious of diversity and equity perspectives. Women, minorities, and candidates who will contribute to the climate of diversity in the area are especially encouraged to apply.
KU is a Research 1 institution, the flagship of the Kansas system, and a member of the Association of American Universities (AAU). It is located in Lawrence, a thriving and progressive community, which lies close to Kansas City. The successful candidate must have appropriate authorization to work in the U.S. before employment begins.
Application Due Date: 2019-04-05
Job Start Date: 2019-05-06
Salary: $70815 - $109764
City: Lawrence
State/Province/Region: KS
Institution: University of Kansas
Reports To: Chief Data Officer
Staff # Reporting to Position: 4
Reports In Office: Analytics & Institutional Research
---
Search for openings in IR, effectiveness, assessment, planning, and related fields at higher education institutions in the U.S. and abroad.
Job Board
Resources & Tools