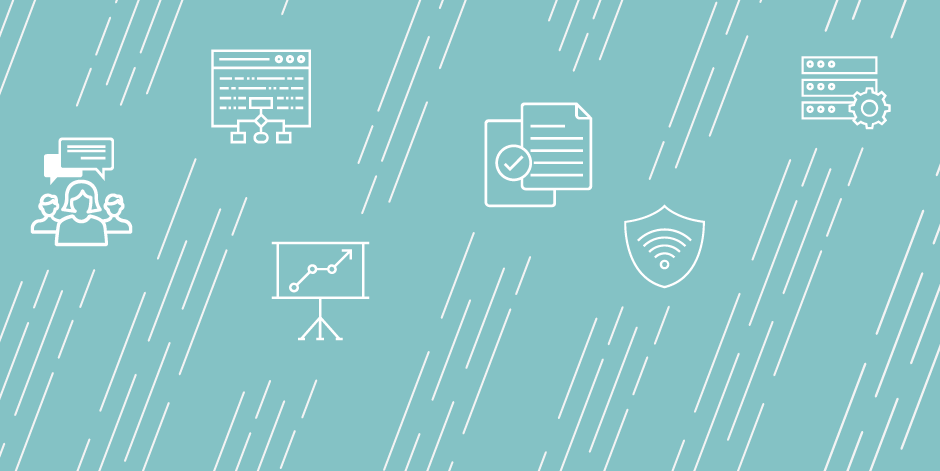 Data Management Assistant (Temporary)
Application Procedure:
Complete applications received by April 30, 2019 will receive full consideration. Position is open until filled.
IMPORTANT: In order to be considered as an applicant you must apply via the online application system, www.msudenverjobs.com.

Required Documents
Resume
Cover Letter/Letter of Application
References
References refers to a list of three professional references and their contact information.
Official transcripts will be required of the candidate selected for hire.
Job Duties
As a member of the Office of University Effectiveness team, this position assists Institutional Research (IR) staff in pulling, cleaning and formatting large amounts of data from multiple sources for internal, external surveys, state and federal compliance data reporting.
The Data Management Assistant will be responsible for querying relational databases; preparing and formatting files and reports; transferring data; documenting processes and data definitions; generating work products; and reviewing standard operating procedures. The position's primary responsibilities include assisting with maintaining current
reports,
while transitioning reporting structures and file creation strategies that will enhance the efficiency and accuracy of reporting internal, external and compliance data.
This position is funded for a year from start date. Employment continuation beyond the temporary position's end date may be available based on budget, organizational needs, and job performance.
Metropolitan
State University of Denver is an equal opportunity employer.
Duties/Responsibilities 
1. 55% Support IR in pulling, cleaning, manipulating, validating, documenting and reporting data.
a. Assist in combining data from Institutional Research flat files, Banner, and other data sources to respond to internal and external data requests by preparing data, reports, or visualizations.
b. Use MS Access, SPSS, Banner, SQL or other tools to query data for reporting, data mapping, cleaning, and validation purposes.
c. Maintain the Institutional Research Data Book and document processes.
d. Work with IR and university data owners, as assigned, to ensure accurate data entry, collection, storage, retrieval, and documentation of MSU Denver data.
e. Work with IR to prepare Institutional Research flat files for inclusion in the enterprise data warehouse.
f. Assist in troubleshooting data inconsistencies and documenting the resolution of potential issues pertaining to IR and services to its clients and collaborators.
g. Assist IR, working in collaboration with Information Technology Services (ITS) as needed, in improving efficiencies in storing, retrieving, and reporting of MSU Denver federal and state compliance requirements, as well as internal and external data reporting needs.
h. Participate, as assigned, in university-wide data definitions group and assist in the mapping of data elements to Banner, Enterprise Data Warehouse (EDW), and IR file sources.
2. 35% Assist with the preparation and validation of reports and datasets that are used to satisfy mandatory or standardized state and federal reporting requirements.
a. Continually analyze data for quality, accuracy, definitional adherence, and submission timeliness for reports and datasets that are created in Institutional Research.
b. Combine data from multiple sources while ensuring accuracy and documentation to ease replicability.
3.10% Other duties as assigned.
Note: Federal and state data and reporting duties are influenced by external partners and institutional reporting relationships. Duties may average over a year as
emphasis
of work varies through the calendar cycles.
Job Qualifications
Required Qualifications 
• Professional experience querying relational databases to combine tables and validate data using SQL, Access or a similar querying tool
• Experience generating descriptive or summary statistics using SPSS, R, or similar software
• Experience creating and maintaining reports using Excel or similar software while checking for accuracy and consistency across reporting products over time
• Experience using Excel formulas and graphing functions
• Experience preparing data files to meet pre-defined file specifications
• Experience cleaning, validating, and reconciling data

Preferred Qualifications 
•Associate's degree or certification in information technology (computer science, computer information systems, etc.), social sciences, mathematics, business management, marketing, accounting or related field
•Experience working with higher education data (e.g., data pertaining to students, courses and registration, financial aid, finance, and human resources), preferably in the Banner environment
• Experience using SPSS syntax to create, store and manipulate large data sets
• Experience using Tableau, Power BI, WebI or another similar visualization software
• Experience explaining data definitions and processes revolving around the collection, storage, data mapping, and retrieval of MSU Denver data to technical and non-technical audiences
• Experience working in a collaborative team environment
Institution Description
Metropolitan State University of Denver is an equal opportunity employer.
Application Due Date: 2019-04-30
Job Start Date: 2019-06-03
Salary: Dependent on qualifications and experience.
City: Denver
State/Province/Region: CO
Institution: Metropolitan State University of Denver
Reports To: Laura Gorny
Staff # Reporting to Position: 0
Reports In Office: University Effectiveness
---
Search for openings in IR, effectiveness, assessment, planning, and related fields at higher education institutions in the U.S. and abroad.
Job Board
Resources & Tools