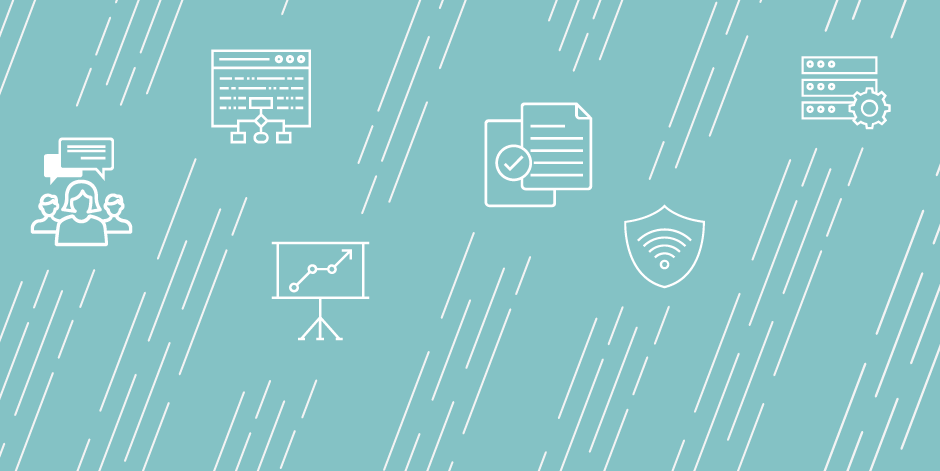 Job Duties
JOB DESCRIPTION:
Reviews, analyzes and evaluates business systems and user needs. Identifies technology solutions through data modeling that support business strategies and organizational goals. Analyzes historical data, models alternative scenarios and projects future trends. Develops documentation for best practices and procedures. Identifies methodologies to enhance data retention practices. Develops and prepares reports. May identify training opportunities, develop materials and facilitate training sessions. Performs related responsibilities as required. 

ADDITIONAL DETAILS:
The primary emphasis for this role includes developing and tracking metrics associated with student success. Additional areas of focus may also include course progression, benchmarking, predictive analytics, AAUDE participation, and other areas of current and future needs. This position will frequently interact with key planning and administrative units in providing data support for ensuring exceptional student engagement. Additionally, there are opportunities to engage in professional development, with national networks of peers, and for developing pathways for career trajectories.
Successful candidates will possess strong skills in the following areas:
Demonstrated subject matter expertise in student success and student outcomes (ex. Retention, graduation analyses and reporting dashboards, and time-to-degree analysis)

Technical aptitude in design and development for data visualization (ex. Tableau)

Knowledge of survey research methodology and platforms (ex. Qualtrics)

Support of data governance and documentation initiatives

Ability to learn quickly

Excellent customer service and communication (including written and visual presentations)

Must include an example of a data visualization sample when applying.
Job Qualifications
MINIMUM QUALIFICATIONS:
A bachelor's degree and three years of related experience including data management and analysis or an equivalent combination of education, training and experience.
**Must include an example of a data visualization sample when applying.**
Institution Description
Recognized as one of the world's great institutions of higher learning, a deep tradition of academic innovation thrives here. Our faculty and staff all work together to support the university's mission: to create, preserve, teach and apply knowledge in the service of humanity.
Here are just a few reasons why you should consider a career at Emory:
Commitment to Excellence:

 

No matter what your position, you will be working alongside Emory community members who value creativity and innovation and strive for excellence in their work.
Sustainability:

 

Ranked among the top 10 "greenest universities" in the country, Emory is committed to helping restore the global ecosystem, fostering healthy living, and reducing the university's impact on the local environment.
Arts and Culture:

 

Each year, Emory hosts over 300 events in the performing, visual, and literary arts featuring internationally acclaimed artists.
Diversity & Inclusion:

 

Dedicated to building and maintaining community and diversity across campus, Emory's faculty, staff and students collaborate on a variety of programs to facilitate access, enhance equity and broaden inclusion.
Learning, Development & Growth:

 

From award-winning internal training programs to opportunities through tuition reimbursement or the courtesy scholarship, there are ample opportunities to continue your personal growth.
Health and Well-being:

 

Committed to helping our faculty, staff and students to be their healthiest, Emory offers an abundance of wellness programs including onsite athletic facilities, wellness challenges, walking groups, workshops, and much more.
Beautiful Setting:

 

Set on 600 beautiful acres, Emory's main campus has received national awards for its beauty including recognition as one of the top ten "most amazing college campuses" from BestColleges.com.
Exceptional Benefits:

 

From a generous retirement contribution to benefits that support your family's health, well-being and education, Emory's benefits programs are one of the great rewards of working here.
WorkLife:

 

Emory has been recognized nationally for its robust work-life programs which offer resources for child-care, adult care, workplace flexibility and financial education.
Benefits
Emory University offers an exceptional benefits program to help meet the diverse needs of our faculty and staff. Whether it's making contributions to your retirement plan to help you plan for your financial future, or subsidizing your medical costs so that you and your family have access to affordable, high-quality healthcare, the investments Emory makes in your benefits are a key component of your total compensation package.

https://www.hr.emory.edu/eu/benefits/index.html

Application Due Date: 2019-04-26
Job Start Date: 2019-05-27
Salary: Dependent on qualifications and experience.
City: Atlanta
State/Province/Region: GA
Institution: Emory University
Reports To: Dr. Justin C. Shepherd
Staff # Reporting to Position: 0
Reports In Office: Office of Institutional Research & Decision Support
---
Search for openings in IR, effectiveness, assessment, planning, and related fields at higher education institutions in the U.S. and abroad.
Job Board
Resources & Tools