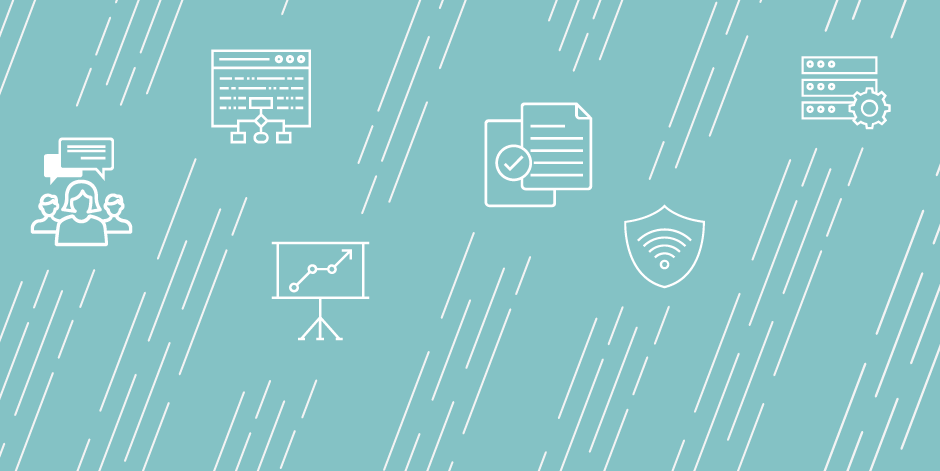 Financial Aid Data Analyst
Application Procedure:
Please apply online at www.jobs.uconn.edu, Staff Positions, Search #2019461. For full consideration, please submit a cover letter, resume, and contact information for three professional references. Applicants not submitting all of the requested documentation will not be considered further in the application process.
Employment of the successful candidate will be contingent upon the successful completion of a pre-employment criminal background check. (Search # 2019461)
This job posting is scheduled to be removed at 11:59 p.m. Eastern time on April 22, 2019.
All employees are subject to adherence to the State Code of Ethics, which may be found at http://www.ct.gov/ethics/site/default.asp.
Job Duties
Under the supervision of the Associate Director – Office Operations, the successful candidate will gather, organize, and analyze prospective student, applicant, and student data surrounding the functions of financial aid.  This position will have primary responsibility with federal, state, and ad hoc reporting that fulfills federal requirements, impacts rankings, and assists our student populations. Such research and analysis contributes to decisions on merit scholarships and financial aid packages in a manner that fulfills institutional student enrollment targets. This person will provides strategic data analysis, monitor strategic metrics, develop and facilitate the tracking of leading performance indicators in the Office of Student Financial Aid Services.
The Financial Aid Data Analyst will ensure that data is stored, managed, analyzed and used correctly and strategically across financial aid. This individual will need to create and enforce data policies that are accurate and effective, and assist others with day-to-day data retrieval activities to ensure the consistency and accuracy of reporting. An ideal candidate is someone who is meticulous and demonstrates key attention to detail. It is also someone who is a true team player that is capable of thriving in a fast-paced environment and leads by example.
DUTIES AND RESPONSIBILITIES
Regularly perform data extraction, manipulation, analysis, and interpretation of findings/results to prepare institutional responses to external and internal inquiries ("ad hoc" requests).

Provide data and analytic support. Conduct strategic data analysis, identify insights and implications from financial aid data and make strategic recommendations to senior staff.

Collaborate with institutional partners to gather relevant data from various systems and databases in a manner that fulfills the needs for statistical analyses.

Work with ITS and OIRE to ensure appropriate and reliable methods to store and retrieve relevant financial aid data.

Collaborate with staff in EPM and various other UConn departments involved in financial aid research and analysis.

Utilize statistical analyses and data management tools, to include Rapid Insight, SAS, R analytics, and/or other emerging technologies, to complete analyses of data.

Prepare written summaries, tables, charts and graphs to illustrate results of analyses.

Support training programs in EPM focused on developing proficiency in interpreting and utilizing data.

Performs related duties as assigned.
Job Qualifications
MINIMUM QUALIFICATIONS
Bachelor's degree with a focus in management information systems, informatics, social science, higher education, or a related field that includes statistical analysis and/or research methodology OR an equivalent combination of training and experience.

Experience with data analysis platforms (such as SAS, SPSS, R, Stata, etc.).

Proficiency with enterprise information and reporting systems, statistics and data analysis, working with large data sets.

Demonstrated abilities in analytical reasoning and logical problem solving.

Strong organizational, interpersonal, verbal and written communication skills.

Demonstrated ability to make independent judgments, meet deadlines and work under pressure.

Demonstrated ability for accuracy and attention to detail.

Ability to interact productively with a diverse group of colleagues.
PREFERRED QUALIFICATIONS
Master's degree in statistics, information systems or other relevant discipline and demonstrated competence in data collection, analysis, reporting and dissemination of information.

Two years of relevant experience with data analysis and reporting, business intelligence, and/or SQL programming.

Experience with Tableau, Microsoft Power BI, or similar data visualization software.
Institution Description
The University of Connecticut is committed to building and supporting a multicultural and diverse community of students, faculty and staff. The diversity of students, faculty and staff continues to increase, as does the number of honors students, valedictorians and salutatorians who consistently make UConn their top choice. More than 100 research centers and institutes serve the University's teaching, research, diversity, and outreach missions, leading to UConn's ranking as one of the nation's top research universities. UConn's faculty and staff are the critical link to fostering and expanding our vibrant, multicultural and diverse University community. As an Affirmative Action/Equal Employment Opportunity employer, UConn encourages applications from women, veterans, people with disabilities and members of traditionally underrepresented populations.
Benefits
This is a full-time, permanent position. Salary is commensurate with qualifications and experience and includes a comprehensive benefits package.
Application Due Date: 2019-04-22
Job Start Date: 2019-05-24
Salary: Dependent on qualifications and experience.
City: Storrs
State/Province/Region: CT
Institution: University of Connecticut
Reports To: Dr. Shannon Venezia
Staff # Reporting to Position: 0
Reports In Office: Student Financial Aid Services
---
Search for openings in IR, effectiveness, assessment, planning, and related fields at higher education institutions in the U.S. and abroad.
Job Board
Resources & Tools