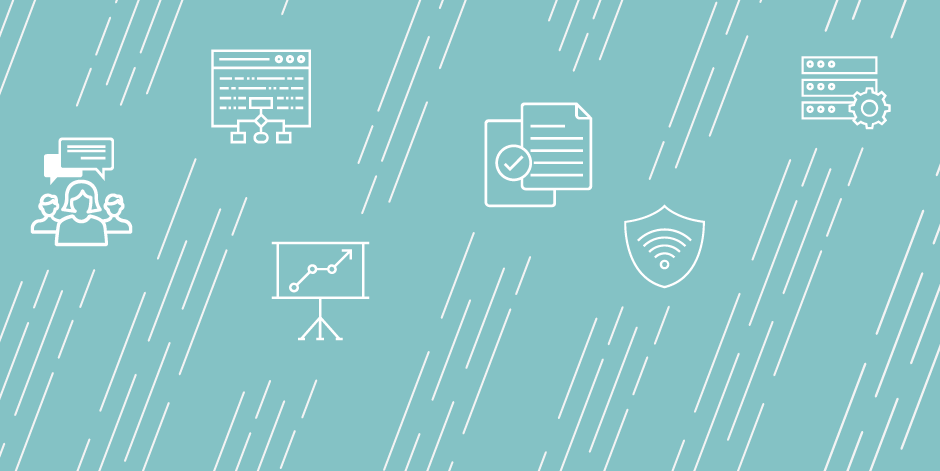 Assistant Director of Institutional Research
Job Duties
Institutional Research at Saint Mary's College has an all campus mission.  The office works with all constituents to help to support the data needs of the College.  Responsible for data management and analysis, organization and development of systems for efficient access to and communication of institutional data.  Respond to ad hoc data/information requests from the campus community. Design research projects from initial concept to final report.  Perform complex analyses of institutional data to provide decision support in areas such as enrollment management, outcomes assessment and strategic planning to support the mission.  Coordinates faculty course evaluations, leads office website maintenance, assists offices working on unit evaluations, and coordinates multiple survey research projects. Position represents on the office on a variety of College committees.  Essential job functions include: 
Using technical skills and abilities, completes projects in Institutional Research as assigned such as fact book production, survey research, internal and external data reporting and web page development.
Coordinates administration and reporting of faculty course evaluations.
Leads administration of survey research including Survey of Admitted Students and Employment Surveys.
Ensures office website content is accurate and up to date
Responsible for assisting offices as they complete annual administrative unit evaluations and assessments including the development of measureable outcomes and methods of assessment.
Works with IT to develop automated reports where applicable and utilize office software (i.e. Tableau) to make data more widely available to campus constituents.
Job Qualifications
Bachelor's Degree in Social Sciences, Computer Science, Data Science, or other relevant field.  Demonstrated competence in research processes, including data collection, analysis, standardized/statistical reporting, use of statistical methods, and use of computer hardware and software pertinent to institutional research.  Experience in working with relational databases (SCT/Banner a plus) and in the use of computer applications to manipulate data and produce statistical reports and analyses (e.g., SAS/SPSS/Tableau).  Able to use statistical database, spreadsheet, word-processing and presentation computer programs to translate quantitative and qualitative data into usable information for planning, assessment and other purposes.  At least 3 years of experience in survey design, administration, and analysis and in reporting data. Understanding of data visualization techniques and knowledge of proper usage. Knowledge of issues in higher education and ability to conduct appropriate literature searches to obtain information to support strategic planning.  Outstanding written and oral communication skills and ability to work and communicate in group settings.  Knowledge of qualitative data gathering methodologies such as focus groups and moderating.  Demonstrated ability to work with diverse campus constituencies to identify information needs and create custom reports that respond to those needs.


Saint Mary's College is an Equal Opportunity Employer. In keeping with the College's mission, Saint Mary's is committed to increasing racial and ethnic diversity at all levels—students, faculty, and staff—and seeks applications from candidates who share this commitment.
Institution Description
It's your turn to be heard, to stretch your abilities and exercise your imagination. At Saint Mary's College, our rigorous academics and nurturing community will empower you to learn, grow, and lead.
"The drive to excel is contagious, and we're all pushing each other to strive for more. Saint Mary's is where you can achieve things you never knew you could. You'll feel like you can go out into the world upon graduation and do something incredible."
—Chelsea Young '13, art major
Saint Mary's outstanding faculty are top scholars in their fields and are centered on your education. They'll engage you in classroom discussions and activities, then lead you outside the classroom for hands-on learning.
Our close-knit student community of more than 1,500 women will embrace and encourage you to achieve your potential and make a difference in the world.
Saint Mary's welcomes you, challenges you, and immerses you in academic and personal exploration. We'll prepare you for a life of endless possibilities. It all begins at Saint Mary's.
Benefits
We offer a comprehensive benefit package that includes medical, dental, vision, life, vacation and 403(b).
Application Due Date: 2019-05-03
Job Start Date: 2019-06-01
Salary: Dependent on qualifications and experience.
City: Notre Dame
State/Province/Region: IN
Institution: Saint Mary's College
Reports To: Director of Institutional Research
Staff # Reporting to Position: 0
Reports In Office: Institutional Research
---
Search for openings in IR, effectiveness, assessment, planning, and related fields at higher education institutions in the U.S. and abroad.
Job Board
Resources & Tools