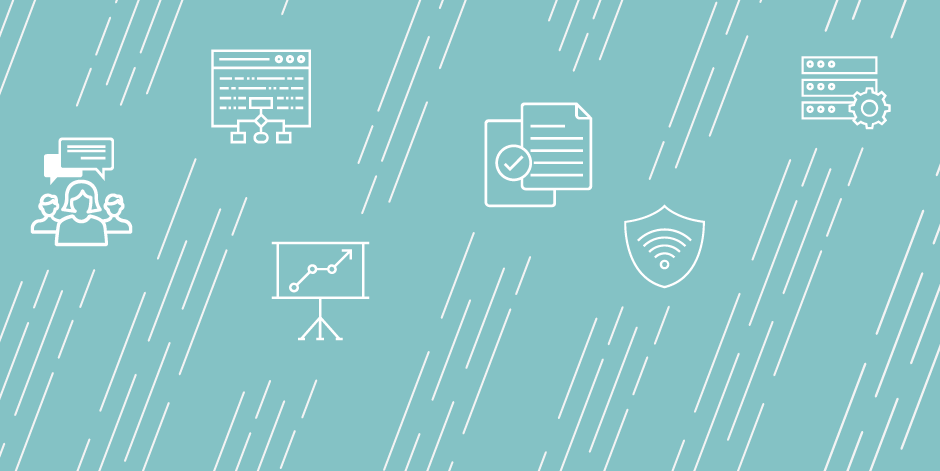 Associate Director, Institutional Effectiveness
Application Procedure:
Invitation to Apply
Please click to apply for the position.
Interested candidates will be prompted to:
Complete an application
Submit a cover letter & CV
Provide names/contacts of three professional references.
Submission of all documents listed above is required for consideration. 
Review of applications will commence immediately and continue until the position is filled. General questions related to this application process, please contact talent@wpunj.edu.
William Paterson University is an equal opportunity employer that actively values and supports diversity among faculty, staff and students. Women, minorities, and members of under-represented groups are encouraged to apply.
Job Duties
William Paterson University invites applications for Associate Director, Office of Institutional Effectiveness (IE). Reporting to the Executive Director and working with other IE personnel and the wider University community, the Associate Director provides leadership and direct assistance in the execution of an active as well as proactive program of institutional research, assessment and effectiveness activities.
The Office of Institutional Effectiveness is responsible for providing leadership in improving and maintaining the accuracy and consistency of institutional data used for internal and external analysis and reporting. The office provides assistance for outcomes assessment and institutional effectiveness efforts across the university as well as support for university accreditation programs.  The office serves as the central home for university data.
Responsibilities include but are not limited to:
Provides accurate and timely university data to internal (Common Data Set, undergraduate admissions reports) and external audiences (IPEDS, NJ SURE data files) for purposes of decision-making. 
Coordinates oversight of Campus Labs™ assessment tool, including assistance with training, operations, planning, and program review both within the academic affairs division and across non-academic entities of the University. 
Conducts quantitative and qualitative research and reporting on the results of the research pertaining to outcomes assessment, enrollment management, and institutional effectiveness at the University level, such as semester-to-semester flow model and the non-returning student survey. 
Leads university data users and stewards in establishing data governance practices. 
Oversees the compilation and reporting of faculty data related to internal and external reporting. 
Meets compliance and reporting requirements for the Higher Education Opportunity Act as appropriate for the office. 
Provides data reporting via dashboards. 
Writes, designs, and presents data and reports as requested. 
Meets external effectiveness reporting requirements such as the Voluntary System of Accountability (VSA). 
Serves as a resource and leader for various campus initiatives engaged in assessment and effectiveness such as College of Education NCATE surveys and benchmarking projects. 
Serves as a resource to administrators, faculty, and staff requiring research assistance for projects, programs, grants, and institutional reports. 
Oversees the compilation and reporting of student data related to retention and degree completion; collaborates with Admissions and Enrollment on student data tracking and reporting. 
Assists in the management of day-to-day operations of the IE Office, prioritizes multiple projects and meets strict deadlines. 
Meets with constituent groups to assist with design and implementation of assessment tools and instruments. 
Represents the University at meetings, events and conferences.
Job Qualifications
Qualifications
Master's degree from an accredited college or university in a field requiring expertise in social science or educational research and advanced statistics. 
Five (5) years of progressively responsible professional experience in education, higher education, or private industry with at least three (3) of those years in institutional research. 
Demonstrated expertise in developing and carrying out research projects from conceptualization to presentation of final results. 
Expertise in survey research, using statistical packages (SAS, SPSS) and the application of appropriate statistical techniques. 
Advanced knowledge of student information databases (Banner preferred) 
Expertise in use of MS Office suite of software programs. 
Personal Attributes
Ability to interact in a positive manner, both orally and in writing, with multiple levels of enterprise-wide constituencies; able to present ideas in an effective and organized manner
Demonstrated capacity to lead by influence in a way that inspires trust and motivates individuals and groups toward a common goal
Commitment and desire to help others develop and expand their talents and potential
Oriented toward paying attention to specific details, elements, facets or parts of a situation, assignment, or project. 
Committed to the flow of work, personal initiative and collaboration in order to be effective, efficient, and attain goals.
Institution Description
William Paterson University is the third most diverse public university in New Jersey. As a longstanding member of the Hispanic Association of Colleges and Universities (HACU), we have been designated by the US Department of Education as a Hispanic-Serving Institution. William Paterson University is also proud to be designated as a NASA MSI (Minority Serving Institution). The University offers more than 250 undergraduate and graduate academic programs that range from liberal arts and sciences to pre-professional and professional programs; it enrolls nearly 10,000 students from across the country and from over 40 nations. The University is situated on a beautiful, 370-acre suburban campus in Wayne, New Jersey, just twenty miles west of New York City. William Paterson University is an equal opportunity employer that actively values and supports diversity among faculty, staff and students. Women, minorities, and members of under-represented groups are encouraged to apply.
Benefits
This position offers a competitive salary and a comprehensive benefits package, including tuition waiver for dependent children after one year of full-time employment. 
Application Due Date: 2019-06-03
Job Start Date: 2019-06-03
Salary: Dependent on qualifications and experience.
City: Wayne
State/Province/Region: NJ
Institution: William Paterson University
Reports To: Executive Director
Staff # Reporting to Position: 0
Reports In Office: Institutional Effectiveness
---
Search for openings in IR, effectiveness, assessment, planning, and related fields at higher education institutions in the U.S. and abroad.
Job Board
Resources & Tools