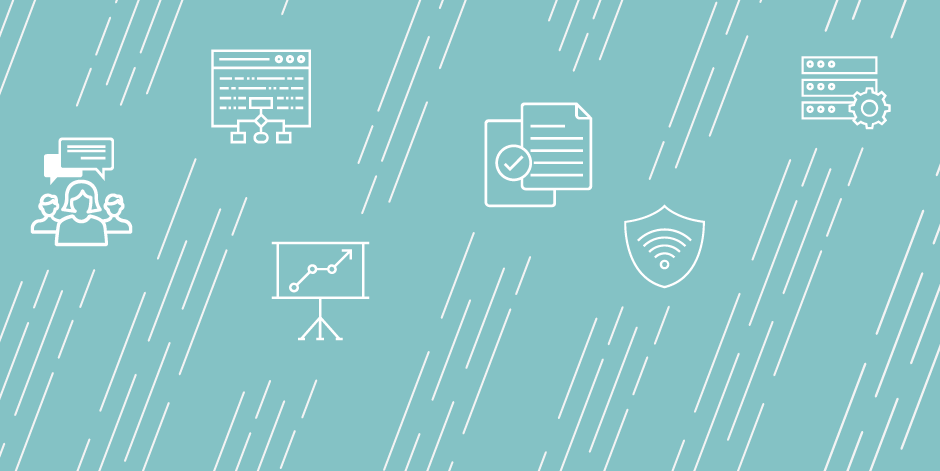 Institutional Research Associate
Application Procedure:
Fax: (270)-789-5180

E-mail: jobs@campbellsville.edu

Subject Line: Institutional Research Associate

Attention: Terry VanMeter

Mail:

Director of Human Resources

Campbellsville University

1 University Drive UPO 944

Campbellsville, KY 42718

 
Job Duties
Summary:
The Office of Institutional Research (OIR) at Campbellsville is seeking to add a motivated individual.  This individual will report to the Director of Institutional Research and will aid in the furthering of the OIR mission to collect, analyze, and disseminate information in support for institutional planning and decision-making.  Position is expected to aid the OIR in making data and information available to all constituents on campus, creating a data-driven atmosphere.
Responsibilities and duties to include:
Provide complex reports and analyses for administration, staff, or faculty with the appropriate tools (SQL, SSRS, Excel, Power BI) to improve data consumption at the institution.
Work alongside OIR Director, Deans, and Chairs for data entry and course rotation organization
Serve as liaison between OIR and other areas on campus, such as Academic Units and Regional Centers, in order to provide best service and useful information
Assist in compiling and verifying data for submission, as required by federal, state, and other external agencies and organizations.
Collaborate with the Director to extract, verify, analyze, and summarize data for regularly produced internal and external reports
Develop reports and visuals for presentations given by the Director for various constituents on campus
Administer and analyze results of student surveys for use in institutional data collection and reporting
Collaborate with Director on upcoming and developing projects
Evaluate existing data sources and fields to ensure consistency and accuracy.
Maintain faculty credential qualification database
Perform other duties as assigned
Essential Responsibilities:

Working hours necessary to perform job requirements satisfactorily on a regular basis.
Managing absences from work in responsible manner to ensure service to university faculty, staff and students.
Complying with Campbellsville University policies and practices and seeking clarification of them when necessary.
Honor the mission of Campbellsville University and abide by rules and regulations and Standards of Conduct outlined in the Administrative Policies and Procedures Manual.
Job Qualifications
Bachelor's degree; Master's preferred
Expertise in Microsoft Excel and Microsoft Power BI
Knowledge of SQL Server Management Studio and SQL Server Reporting Service
Ability to perform simple statistical analysis on data
Ability to pay close attention to details
Excellent organizational skills and ability to manage multiple projects on specific timelines
Ability to communicate effectively
Institution Description
Campbellsville University, a comprehensive Christian institution offering undergraduate (associate and baccalaureate) and graduate (master's level) programs, stresses academic excellence solidly grounded in the liberal arts, personal growth, integrity, and fellowship within a caring environment. Campbellsville University is centrally located in the heart of Kentucky and has been listed in US News and World Report as one of "America's Best Colleges" for 18 consecutive years.  The University seeks to prepare students to enrich their own lives through lifelong learning, to contribute to their respective disciplines through continued scholarship, and to advance society as Christian servant leaders. An employee of Campbellsville University is expected to participate in the life of a local church in keeping with the spirit of the institutional mission statement and core values.  The individual employee is expected to conduct him, or herself, both on campus and off, in a manner becoming an employee of a Christian institution, and the employee should uphold the highest standards of conduct in terms of honesty, truthfulness, respectful attitude, and conduct toward others.  Each individual associated with Campbellsville University is to perform his or her daily responsibilities mindful of the intent of the institutional mission statement and core values
Application Due Date: 2019-04-30
Job Start Date: 2019-05-06
Salary: Dependent on qualifications and experience.
City: Campbellsville
State/Province/Region: KY
Institution: Campbellsville University
Reports To: Director of Institutional Research
Staff # Reporting to Position: 0
Reports In Office: Office of Institutional Research
---
Search for openings in IR, effectiveness, assessment, planning, and related fields at higher education institutions in the U.S. and abroad.
Job Board
Resources & Tools