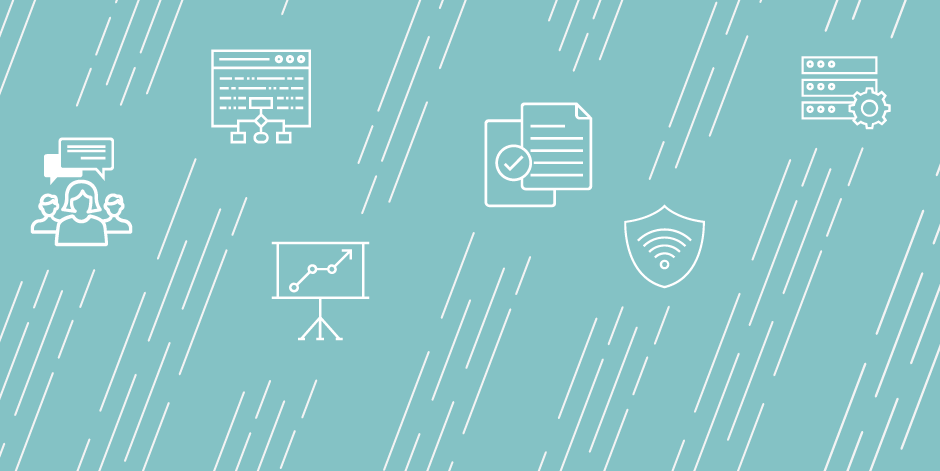 Institutional Research Analyst
Job Duties
Maintain the technical side of the partnership between data retrieval and its analysis. The design, collection, extraction, and manipulation of data from the university's administrative system is a fundamental, underlying function of this position and a major contribution to the office. The Institutional Research Analyst will query against university and external information systems to develop required/requested data sets to support internal and external reporting needs. This position is responsible for maintaining a core set of reports developed using the university's current analytical reporting tool, Cognos, against Banner data structures in ODS/EDW. For other reporting purposes, a sound working knowledge of SQL is required to code against Banner tables.
Assist in the preparation and completion of external reports. Surveys are for regulatory purposes from state, federal, and accrediting agencies as well as other mandatory reporting requirements. Some examples include, IPEDS, Middle States, NJ Commission of Higher Education, Common Data Set, US News, college guidebooks, CUPA, AAUP, and other published rankings.
Create and maintain data file uploads for faculty course evaluations. Each semester, the Office of Institutional Research uses a third-party system to administer university-wide course evaluations. The Institutional Research Analyst will support this important and time-sensitive project by extracting, translating and uploading data from our administrative system into the appropriate formats needed by the third-party system.
Contribute to the creation of regular internal reports that track various aspects of student and program performance. The Institutional Research Analyst will design, test, and generate reports that support decision making across campus. In collaboration with the IR team, this position will develop and maintain a suite of reports and analyses produced and accessed throughout the year for such purposes as Annual Reports, Program Review, Fact Book, and other reporting in support of internal monitoring. Areas covered include, but are not limited to, student enrollment, credit hour generation, degree attainment, retention, attrition, graduation and admission.
Develop and maintain office documentation to improve the accuracy and integrity of data and reporting. This position will be responsible for the upkeep of written project documentation and assist with the continuous improvement of data quality through review and scrutiny of university data. The incumbent will work collaboratively with other offices to make any necessary corrections or improvements to underlying data.
Produce custom, ad-hoc, or one-off reports, as needed. The Institutional Research Analyst will contribute to the overall success of the office through any needed reporting and technical support by performing other duties as assigned. These duties may cover areas such as IR's web-site upkeep, specific descriptive statistics, department requests, data in support of grant proposals, and requests from executive administrators.
Job Qualifications
Master's degree
3-5 years of relevant experience
Degree requirement could be satisfied by 3 or more years in an office of Institutional Research with data management and reporting experience
Practiced and experienced in developing automated and sustainable reporting solutions.
Exceptional analytical skills with a demonstrated ability to create, deploy and maintain large amounts of data. Strong conceptual and problem-solving abilities; strong deductive and inductive reasoning skills.
Be able to multi-task and manage multiple projects at a given time; ability to organize, prioritize and meet deadlines; flexible and responsive in working relationships.
Extensive knowledge of reporting analytics solutions (Cognos desired); working knowledge of SQL and data extraction methodologies; experience with Banner and its ODS/EDW reporting views required; proficient in the MS Office suite (Word, Excel, Access, PowerPoint); proficient in statistical software (SPSS, SAS or R).
Ability to write clearly and concisely. Ability to listen to and translate requests into reporting specifications.
Ability to communicate technical information; presentations to groups as needed.
3-5 years of higher education experience in an analytical position required; experience in an Institutional Research office setting highly desired.
Demonstrated ability to work collaboratively and individually; detail-oriented self-starter who thinks logically and creatively; seeking a highly motivated and results-focused individual; must maintain confidentiality.
Institution Description
Seton Hall University is a major Catholic university. In a diverse and collaborative environment it focuses on academic and ethical development. Seton Hall students are prepared to be leaders in their professional and community lives in a global society and are challenged by outstanding faculty, an evolving technologically advanced setting and values-centered curricula.
Seton Hall University is an Equal Opportunity/Affirmative Action employer. It honors diversity and respects the religious commitments of all employees. In turn, its employees respect Catholic beliefs and values, and they support its mission as a Catholic institution of higher education.
Application Due Date: 2019-06-17
Job Start Date: 2019-06-01
Salary: Dependent on qualifications and experience.
City: South Orange
State/Province/Region: NJ
Institution: Seton Hall University
Reports To: Assoc Provost/Director
Staff # Reporting to Position: 0
Reports In Office: Institutional Research
---
Search for openings in IR, effectiveness, assessment, planning, and related fields at higher education institutions in the U.S. and abroad.
Job Board
Resources & Tools