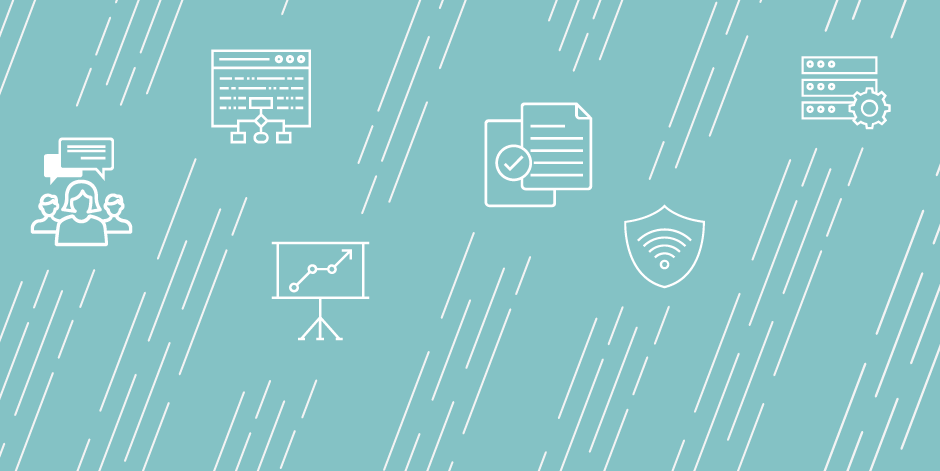 Job Duties
Essential Functions
Develops and implements marketing plans for products, programs, and events to meet AIR sales, outreach, participation, and strategic goals
Writes, edits, proofreads, and implements digital and print marketing tactics such as direct mail, email, paid digital, social media, website, mobile, and multimedia
Measures results and optimizes tactics based on reporting
Coordinates printing and mail shop services for direct mail as needed
Develops and tracks marketing budgets
Consults with AIR staff and stakeholders on marketing tactics
Works closely with Director of Communications and Marketing on the strategic and creative direction of marketing campaigns
Collects and analyzes data to evaluate marketing performance and potential performance to drive growth, maximize impact, and achieve objectives
Champions and promotes AIR's Style Standards
Secondary Functions
Assists Director of Communications and Marketing as needed
Serves on staff and member task forces as needed
Manages freelance writing and/or graphic design talent/vendors as needed
Works on team to maintain AIR brand and style standards
Works on team to maintain AIR website
Job Qualifications
Bachelor's degree or equivalent experience. A degree in marketing, communications, English, Journalism, or related field is preferred
Self-starter comfortable with proactively learning new skills as the need arises.
Ability to balance multiple projects and effectively prioritize work to achieve objectives.
2+ years of experience in marketing, communications, sales, or public relations
Exceptional marketing and sales skills; direct mail marketing or other marketing certification a plus
Strong knowledge of digital strategies, including mobile, social media, and multimedia
Exceptional copywriting and editing skills, possessing creativity and storytelling ability
Familiarity with brand management, understanding of compelling design, AP Style Guide, and corporate style standards
Exceptional project management, collaboration, and organizational skills
Proficient in Microsoft Office Suite
Knowledge of Adobe InDesign and Photoshop
Knowledge of HTML/CSS, broadcast email software, and web-based content management systems
Familiarity with postage, shipping, and folding/inserting equipment
Good database skills, including ability to collect and analyze data for marketing strategy
Good knowledge of printing services
Institution Description
Develops and executes marketing plans for AIR programs, events, and member benefits.
The Association for Institutional Research (AIR) is a global organization that empowers higher education professionals at all levels to utilize data, analytics, information, and evidence to make decisions and take actions that benefit students and institutions and improve higher education. More information can be found at www.airweb.org.
Benefits
• Health Insurance: Full coverage for employee (except for $25 monthly contribution by employee), spouse/family options via payroll deduction at employee expense
• Dental Insurance: Full coverage for employee, spouse/family options via payroll deduction at employee expense
• Retirement: AIR contributes 10% of salary to tax deferred retirement plan.
• Vacation: 15+ days per year of annual leave (15 first year, plus 1 additional day added on each anniversary of hire, to a maximum of 21 days per year)
• Sick Time: 13 days per year
• Holidays: 10 paid standard holidays each year: (New Year's Day, Martin Luther King, Memorial Day, Independence Day, Labor Day, Veterans Day, Thanksgiving, Friday after Thanksgiving, Christmas Eve, and Christmas Day)
• Short and Long-Term Disability Insurance: Full coverage for employee 
• Life Insurance: $50,000 Group Term Life Insurance
• Flex-Pay Plans: Health and child care plans are available pre-tax via payroll deduction
AIR considers applicants for employment without regard to, and does not discriminate on the basis of an individual's sex, race, color, religion, age, disability, status as a veteran, or national or ethnic origin; nor does it discriminate on the basis of sexual orientation or gender identity or expression.
Application Due Date: 2019-05-06
Job Start Date: 2019-06-19
Salary: Dependent on qualifications and experience.
City: Tallahassee
State/Province/Region: FL
Institution: Association for Institutional Research
Reports To: Director of Communications and Marketing
Staff # Reporting to Position: 0
Reports In Office: Communications & Marketing
---
Search for openings in IR, effectiveness, assessment, planning, and related fields at higher education institutions in the U.S. and abroad.
Job Board
Resources & Tools