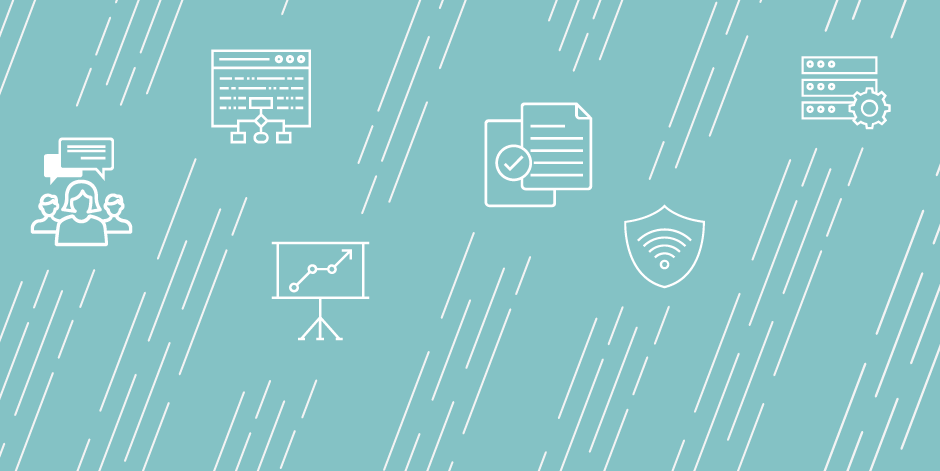 Executive Director, Data Management and Analytics
Application Procedure:
Candidates may view the full position description and apply on line at: https://jobs.wustl.edu Job ID #43799 Confidential inquiries may be directed to: ndonohoo@wustl.edu.
 EEO Statement
Washington University is an Equal Opportunity Employer. All qualified applicants will receive consideration for employment without regard to race, color, religion, age, sex, sexual orientation, gender identity or expression, national origin, genetic information, disability, or protected veteran status.
Job Duties
Washington University in St. Louis invites applications and nomination for a strategically important new role in a University-wide initiative to reimage and standardize the way we collect, report and analyze our data.  Our goal is to better equip staff, faculty and, administrative leaders to make insight-driven decisions to advance our respective departments, schools, and the University overall. The Executive Director of Data Management joins a multi-disciplinary leadership team in advancing a transformational program to modernize administrative systems and business processes at the University. The Executive Director is responsible for the overall management of infrastructure, tools and technologies, architecture, strategy, and integration required to support and enable the analytical needs and aspirations of the academic and administrative areas of the University. He/she will work closely with the Director for Data Governance, Director for Institutional Research, senior leaders and members of the data community to ensure that data requirements, needs, and priorities are understood. The Executive Director will both lead and participate in strategic planning for the data analytic domains and maintain an ongoing data management roadmap in order to move the University towards a data-rich, sophisticated, and decision making environment.
Position Overview
The Executive Director reports to the Vice Chancellor of Information Technology and Chief Information Officer. He/she will have frequent interactions with colleagues in the WashU IT organization, Deans and Associate Deans of the Schools and administrative leaders at all levels. This position will manage a team ranging from 5-25 staff depending on the project and phase of the program.
Job Qualifications
Candidates for this role must have a Bachelor's degree (Master's preferred) in information management, information systems, computer science or related field, plus 10 years of relevant experience or an equivalent combination of education and experience is required.
Relevant experience includes: participating meaningfully in the design and implementation of enterprise data warehouse, data governance, business intelligence and reporting, and/or organizational analytics in an environment similar to a complex research university's; leading projects requiring technical and/or business expertise; resolving complex technical or business challenges; providing direction and leadership to a projects and organizational leadership teams.
Institution Description
About Washington University in St. Louis
Washington University in St. Louis (WashU) is a top-20, leading research institution that has a well-earned reputation for providing one of the best undergraduate experiences anywhere in the country; for being home to a top-10 medical school; and offering other top-ranked graduate- and professional-level programs in business, architecture, social work and law. WashU's mission is focused on teaching, research and provision of clinical healthcare. We actively engage in efforts to address many of the world's greatest challenges and our research efforts are aimed at improving the quality of life for all. As the third largest employer in the region, WashU employs approximately 16,400 staff and more than 4,100 full-time and adjunct faculty members.
Benefits
-Retirement Savings Plan
-22 vacation days
-10 Paid Holidays
-Sick Time
-Tuition benefits for employee, spouse and dependent children
-Free Metro Link/ Bus pass
-Free Life Insurance
-Health, Dental, Vision
-Health Savings Accounts (HSA)
-Long Term Disability Insurance
-Flex Spending Plan
-Other Benefits
Application Due Date: 2019-06-01
Job Start Date: 2019-04-19
Salary: $0 - $0
City: St. Louis
State/Province/Region: MO
Institution: Washington University in St. Louis
Reports To: The Vice Chancellor of Information Technology and the Chief Information Officer
Staff # Reporting to Position: 18
Reports In Office: Information Technology
---
Search for openings in IR, effectiveness, assessment, planning, and related fields at higher education institutions in the U.S. and abroad.
Job Board
Resources & Tools