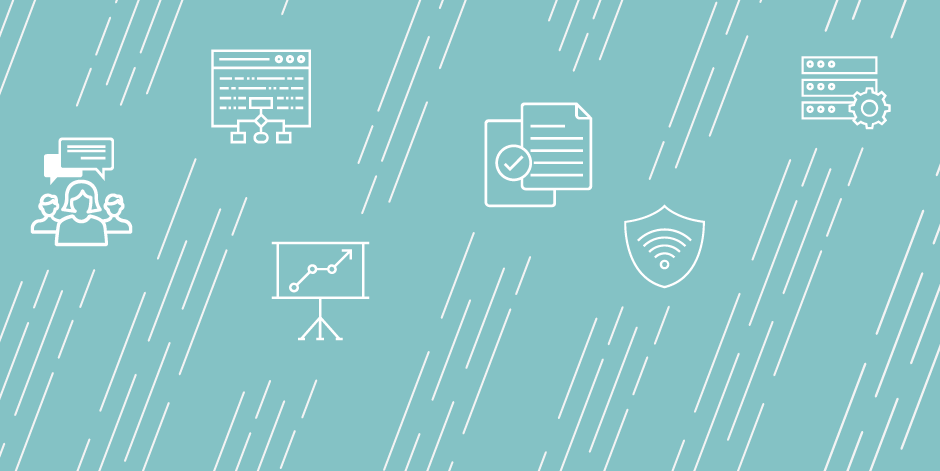 Assistant Director of Assessment
Application Procedure:
Submit (1) your cover letter summarizing your reasons for applying for this position and your qualifications, (2) your resume detailing relevant experience, and (3) a list of at least three professional references to Rodney Fong, either by mail to: The John Marshall Law School, Attn: Associate Dean Rodney Fong, 315 South Plymouth Court, Chicago, Illinois 60604 or by email to rfong@jmls.edu.
Job Duties
Position Responsibilities:
Oversight of the assessment of student learning outcomes within the Law School.

Provide leadership, along with the Associate Dean of Academic Achievement, Program Assessment, and Bar Preparation, for assessment of student learning outcomes.
Strengthen the Law School's capacity to collect, interpret, and act upon data to inform program level effectiveness.
Shape a culture of inquiry and data-informed decision making.
Develop and design assessment tools and comprehensive assessment practices, identify the appropriate data necessary to create a report, querying data tables from multiple sources, and create datasets.
Analyze data and make recommendations to enhance student learning;
Prepare and present reports and finding to relevant audiences to inform decision making and planning.
Interact and coordinate efforts with the UIC Office of Academic Program Review and Assessment.
Maintain currency with evolving American Bar Association (ABA) and Higher Learning Commission (HLC) standards, requirements and expectations.

Ongoing professional development in national best practices concerning assessment and accreditation; service on relevant Law School committees.

Serve on relevant UIC and JMLS committees as needed and assigned;
Engage, as opportunities present, in national service.
Job Qualifications
Qualifications:
Minimum Requirements:  A successful candidate must possess the following knowledge, skills, and abilities. Applicants for this position should address each of the following items in the letter of application:
A minimum of a Master's degree and at least 2 years of experience directly related to the duties and responsibilities specified.
Knowledge and understanding of higher education accreditation and assessment practices.
Knowledge and understanding of accreditation planning and assessment methodologies and tools.
Demonstrated knowledge in the areas of quantitative and qualitative research methods, research design, and statistical analysis techniques;
Established competency using statistical analysis software.
Skill in working with large data sets, verifying and checking data thoroughly for accuracy and completeness, importing and exporting files between software.
Experience with querying databases using SQL or other programming knowledge.
Ability to collaborate and work effectively with a variety of individuals and diverse groups, including administrators, faculty, students, staff, and other stakeholders.
Ability to prioritize and manage multiple and varied tasks to meet deadlines and follow through on assignments with minimal supervision.
Attention to detail and commitment to exceptional work quality standards.
Advanced verbal and written communication skills.
A high level of discretion and confidentiality.
Preferred Qualifications:  These qualifications are not required, but would make the candidate more attractive.
Master's degree in Cognitive Psychology, Educational Psychology, Social Psychology, Education, or related fields.
Experience with regional or professional accreditation processes as a member of an accreditation team or staff.
Innovative, creative, and resourceful problem-solver.
Prior teaching experience at any level, preferably with students from diverse backgrounds.
Strong desire to make a substantial contribution to higher education.
Institution Description
The John Marshall Law School is in the process of being acquired by the University of Illinois at Chicago. It is anticipated that this process will be completed in August 2019. The successful candidate will become an employee of the University of Illinois at Chicago after the transaction closes.
Benefits
Available upon job offer.
Application Due Date: 2019-05-20
Job Start Date: 2019-07-16
Salary: Dependent on qualifications and experience.
City: Chicago
State/Province/Region: IL
Institution: The John Marshall Law School
Reports To: Associate Dean of Academic Achievement
Staff # Reporting to Position: 2
Reports In Office: Academic Achievement
---
Search for openings in IR, effectiveness, assessment, planning, and related fields at higher education institutions in the U.S. and abroad.
Job Board
Resources & Tools