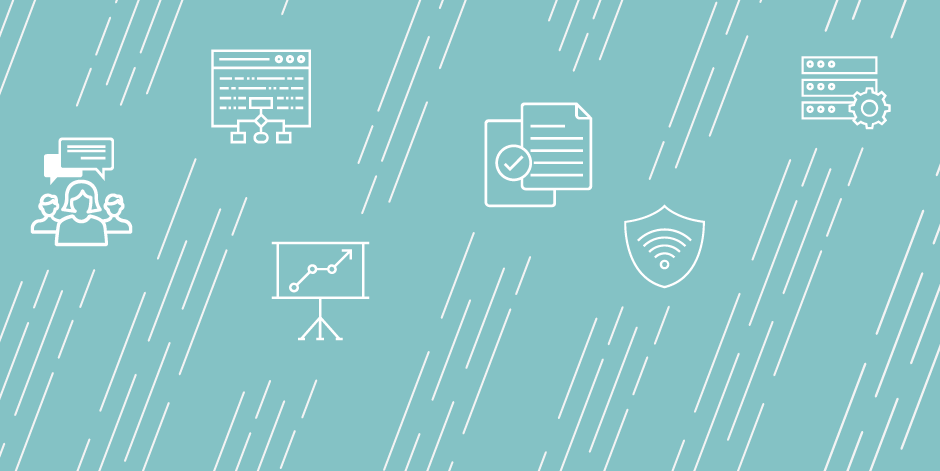 Senior Institutional Research Analyst
Application Procedure:
To review posting and apply, go to http://oregonstate.edu/jobs. Apply to posting # P02938UF. Closing Date: May 31, 2019. OSU is an affirmative action/equal opportunity employer.
Job Duties
Oregon State University, Institutional Research (in the Office of Institutional Analytics and Reporting) is recruiting for a Senior Institutional Research Analyst. The Senior Analyst reports to the Director of Institutional Research. This position works with minimal supervision to produce timely statistics, qualitative information and analyses that support university strategic planning and decision-making. 
The senior analyst focuses on faculty and staff analysis and external reporting, including IPEDS and ranking surveys. To support these efforts, the incumbent maintains data archives, designs data extraction methods, protocols and schedules, fully documents these procedures, and develops techniques to ensure accuracy and consistency of data. The senior analyst analyzes and interprets data, and generates tables, charts, graphs and reports and disseminates results via appropriate venues. The incumbent collaborates with other analysts to provide external data submissions to IPEDS, state higher education boards,  consortia (such as CUPA, AAUP) and university ranking/profile organizations (such as US News and World Report) and the Common Data Set.
Job Qualifications
Required qualifications include a Master's degree in any of the following:  Social Science (quantitative emphasis), Statistics, Education (quantitative emphasis), or Business. Other quantitative master's degrees with significant related experience may be considered. Position requires at least one year of experience in a college office of institutional research or closely related administrative office. Prefer experience in a public university or college. Experience should include data collection, data entry, and validation of data accuracy. Also, should have proficiency in conducting basic statistical analysis using any modern statistical package such as SAS or SPSS to create statistical charts, graphs and tables. The applicant should have had general responsibility for project development.
Applicants should demonstrate proficiency in:  attention to detail, spreadsheets and presentations, ability to work with sensitive and confidential information, effective oral and written communication skills, ability to work on multiple projects with short and concurrent deadlines, a positive, customer-service oriented attitude, and the ability to work both independently and collaboratively in teams/committees.
Experience with interactive graphical (business intelligence) tools such as Crystal Reports or Jaspersoft, and a demonstrable commitment to promoting and enhancing diversity is a plus.
Institution Description
Founded in 1868, Oregon State University is one of only two American universities designated as a Land-, Sea-, Sun- and Space-Grant designations and is one of two in Oregon recognized for its "very high research activity" (RU/VH) by the Carnegie Foundation for the Advancement of Teaching. OSU is Oregon's largest public research university.
OSU is located in Corvallis, a community of 53,000 people situated in the beautiful Willamette Valley between Portland and Eugene. Adjacent to the Willamette River, Corvallis is known for its outstanding schools and high quality of life. Ocean beaches, lakes, rivers, forests, ski resorts, the Cascade and Coast Mountain Ranges, and the urban amenities of Portland are all within a 90-mile drive of Corvallis. OSU enrolls about 25,700 undergraduates and 5,290 graduate students, including 7,857 students of color and 3,410 international students. Students come from all 50 states and nearly 100 countries worldwide.
Benefits
The position is a full-time, 12-month fixed-term professional faculty position. Starting salary range is from $56,488 to $77,580, depending on experience. Note that Oregon State University is exceptionally generous in benefits, currently paying about 95% of medical and state-retirement system benefits.
Application Due Date: 2019-05-31
Job Start Date: 2019-07-01
Salary: $56488 - $77580
City: Corvallis
State/Province/Region: OR
Institution: Oregon State University
Reports To: Director of Institutional Research
Staff # Reporting to Position: 0
Reports In Office: Institutional Analytics and Reporting
---
Search for openings in IR, effectiveness, assessment, planning, and related fields at higher education institutions in the U.S. and abroad.
Job Board
Resources & Tools