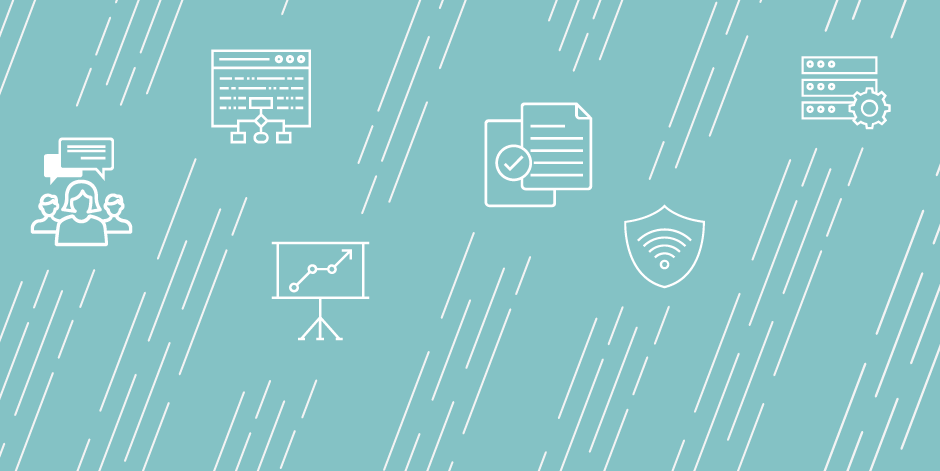 Institutional Research Analyst
Job Duties
Responsibilities
Learn and navigate institutional resources to locate needed information: interview subject matter experts; read existing code and documentation; reference existing data systems.
Organize and synthesize information to create clear, complete, and accurate documentation for all field definitions, table structures, business processes, reports, etc., to include nuanced distinctions between closely related or overlapping concepts.
Articulate university business processes to facilitate end users' use of institutional data and reports.
Interact with subject matter experts, data analysts, IT programmers, date modelers, and ETL developers to capture data structure, assumptions, methodology, business rules, data definitions, limitations, known issues, business needs, etc.
Capture and present documentation in a wide array of formats and targeted to an audience ranging from senior higher education administrators to data analysts.
Collect, merge, clean, document, and otherwise prepare data from multiple disparate sources to generate multi-faceted datasets in SPSS.
Identify, explore, and document legacy and new sources for data.
Produce and maintain documentation of data and finished products. Analyze data using statistical software and techniques, including descriptive statistics, regression analyses, and multi-level modeling in SPSS and Stata.
Create Tableau visualizations.
Assist in responding to data requests/open records requests received by IRRIS.
Clearly communicate comprehensive analysis/interpretation of information.
Exhibit patience, attentiveness, knowledge, flexibility, trustworthiness, positivity, tenacity, guidance, and willingness to learn in customer interactions.
Follow and help to develop departmental protocols, inform and support team members.
Work with existing protocols, business rules, and data systems and support the integration of institutional knowledge.
Perform related duties as required.
Job Qualifications
Required Qualifications
Master's degree with major coursework in the social sciences, information sciences, statistics, or a related field and at least two years of experience conducting data analysis using Excel, SPSS, Stata, SAS, or similar products. Experience writing documentation for technical audiences. A technical writing sample will be requested. An equivalent combination of education and experience may be considered. The candidate must demonstrate excellence in the following areas: organization and time management, written and oral communication, problem solving, and quantitative analysis. This position requires a detail-oriented individual who can work independently and as part of a team. Must demonstrate experience or ability to programmatically manipulate data.
Relevant education and experience may be substituted as appropriate.
Preferred Qualifications
Familiarity with institutional/higher education data or research. Advanced experience or knowledge in the following areas: Statistics, SPSS, and/or Stata, meeting stakeholder requirements, working with complex datasets and/or databases, Tableau or similar data visualization tools, SQL.
Institution Description
IRRIS seeks a collaborative, methodical, and detail-oriented individual who enjoys working with data and can quickly learn department protocol. This position will focus on the evaluation of current methodologies to improve process that gather, prepare, transform, maintain, analyze, interpret, and report on large amounts of institutional data for a wide variety of stakeholders with an emphasis on documentation.
Benefits
See University of Texas website for benefits information.
Application Due Date: 2019-05-10
Job Start Date: 2019-05-23
Salary: $55000 - $55000
City: Austin
State/Province/Region: TX
Institution: University of Texas at Austin
Reports To: Executive Director, Institutional Reporting, Research and Information Systems
Staff # Reporting to Position: 0
Reports In Office: Institutional Reporting, Research and Information Systems
---
Search for openings in IR, effectiveness, assessment, planning, and related fields at higher education institutions in the U.S. and abroad.
Job Board
Resources & Tools