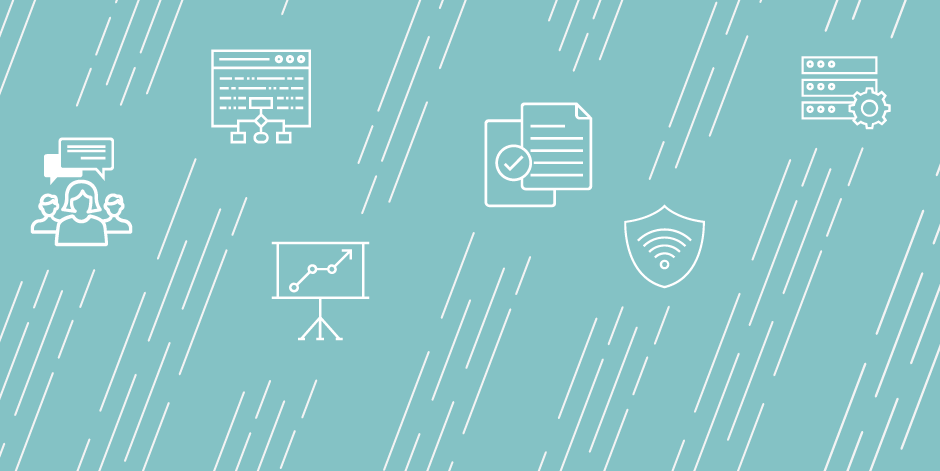 Research and Reporting Analyst
Job Duties
Job Summary:
* The Research and Reporting Analyst, under general supervision, generates and ensures accuracy of reports submitted to State and Federal agencies.

Essential Duties and Responsibilities:
* Develops queries, ad hoc reports, etc. at the request of functional users with minimal supervision.
* Maintains website.
* Design and develop metrics, reports and analysis. Maintains data warehouse for use by office staff.
* Compiles information regarding programming needs, objectives, functions, features, and input/output requirements.
* Makes program and process modifications in accordance with changing user needs, increased operating efficiencies, and/or adaption of new procedures.
* This document represents the major duties, responsibilities, and authorities of this job, and is not intended to be a complete list of all tasks and functions. Other duties may be assigned.

Additional Responsibilities:
* Assists in providing visual analysis by creating dashboards university-wide

Knowledge of:
* Knowledge of word processing, spreadsheet, and database applications. Knowledge of methods and equipment used in electronic data processing, including system analyses, design, and computer programming techniques.

Ability to:
* Ability to multitask and work cooperatively with others. Strong interpersonal and organizational skills.
Job Qualifications
Education – Bachelor's degree in applicable field or equivalent combination of education and experience.

Experience – Two years of related experience.
Institution Description
Texas A&M International University (TAMIU) is an international university, poised at the Gateway to Mexico and serving as the cultural and intellectual hub of a vibrant multilingual and multicultural community.

TAMIU provides over 7000 students with a learning environment anchored by the highest quality programs, built on a solid academic foundation in the arts and sciences. To fulfill its mission, the University offers a range of baccalaureate and masters programs and the Doctor of Philosophy degree in International Business. Programs focus on developing undergraduate and graduate offerings with a progressive international agenda for global study and understanding across all disciplines.

TAMIU prepares students for leadership roles in an increasingly complex, culturally diverse state, national, and global society. Through instruction, faculty and student research, and public service, TAMIU improves the quality of lives for citizens of the border region, the State of Texas, and national and international communities.

https://www.tamiu.edu/general.shtml

Application Due Date: 2019-06-03
Job Start Date: 2019-06-24
Salary: $38676 - $38676
City: Laredo
State/Province/Region: TX
Institution: Texas A&M International University
Reports To: Associate Vice President for OIARP
Staff # Reporting to Position: 0
Reports In Office: Institutional Assessment, Research & Planning
---
Search for openings in IR, effectiveness, assessment, planning, and related fields at higher education institutions in the U.S. and abroad.
Job Board
Resources & Tools